We will find the perfect custom case for you:
Your ideas become individual case solutions at bwh Koffer
Do you want to transport your product in a protected manner, present yourself to your customers in the best possible way or make working with your product easier? Then we at bwh Koffer would be pleased to develop a special case together with you, which is exactly tailored to your needs.
bwh Koffer offers you a tailor-made solution for your industry, whether it is an equipment case for industry, a sample case for service providers, a presentation case for sales representatives, an election case for authorities, a tool case for the trade or transport boxes for logistics.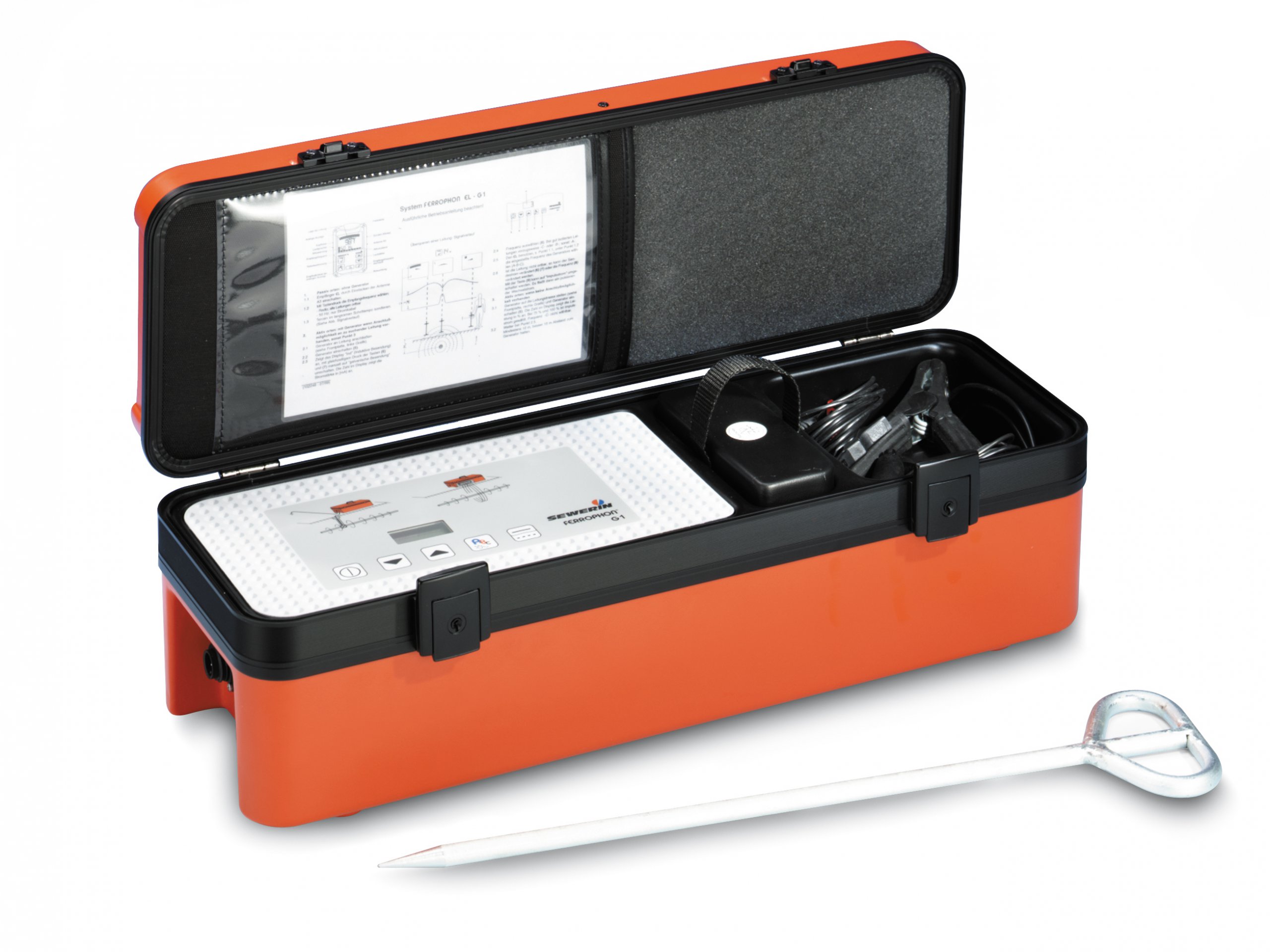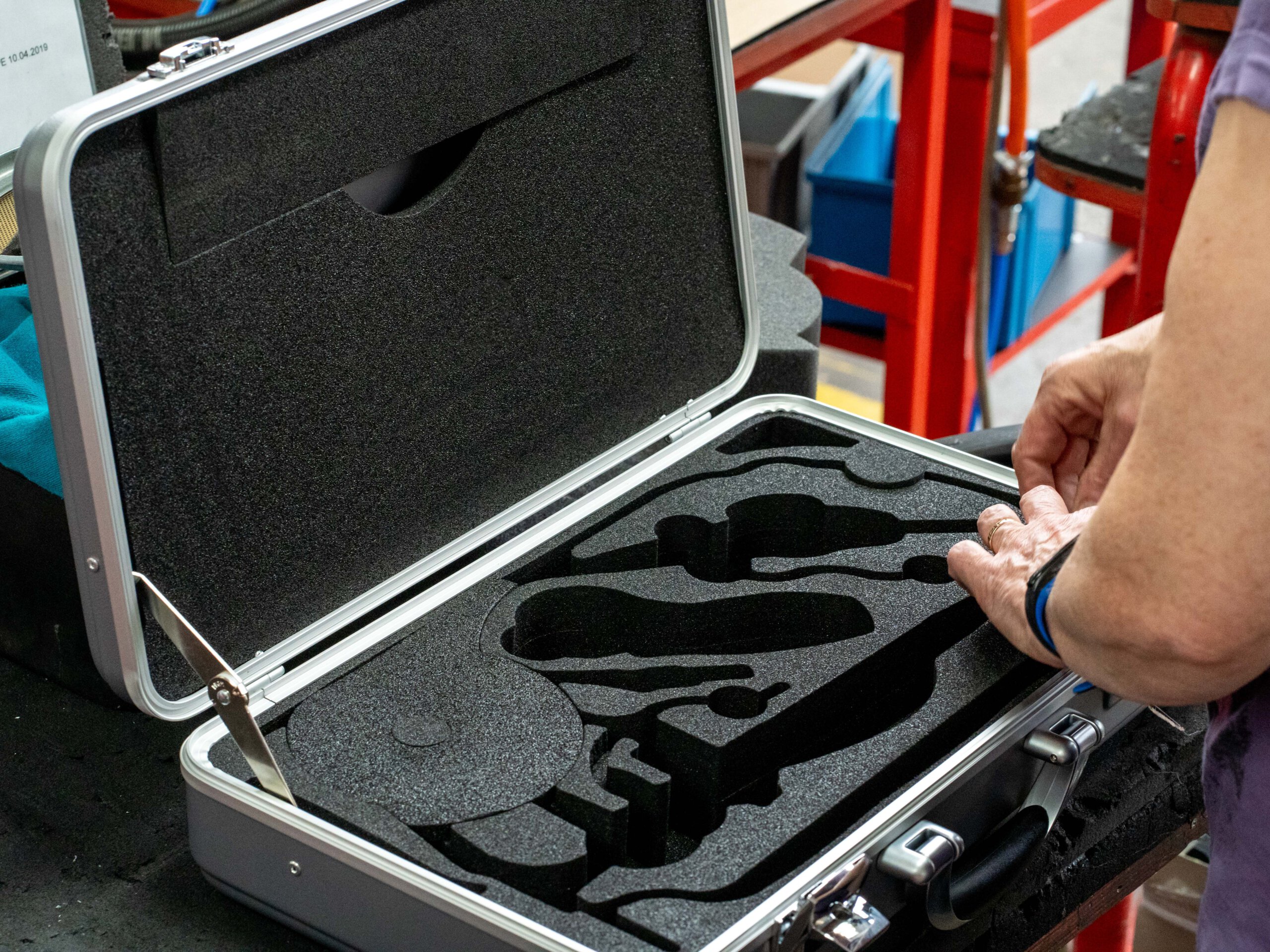 Individualisation is our core competence
Not only the outer shell, but also the inside of the case plays an important role in the individualisation of your dream case. No matter whether you need a foam insert, a deep-drawn interior or a device installation in the case – at bwh Koffer you will receive a wide range of equipment options.
As a certified case manufacturer according to DIN EN ISO 9001, bwh Koffer produces the perfect case for your company. With almost 40 years of experience in the construction of special cases we know what is important as a case manufacturer. A tailor-made case is cheaper than you think – and our initial consultation is of course always free of charge and without obligation.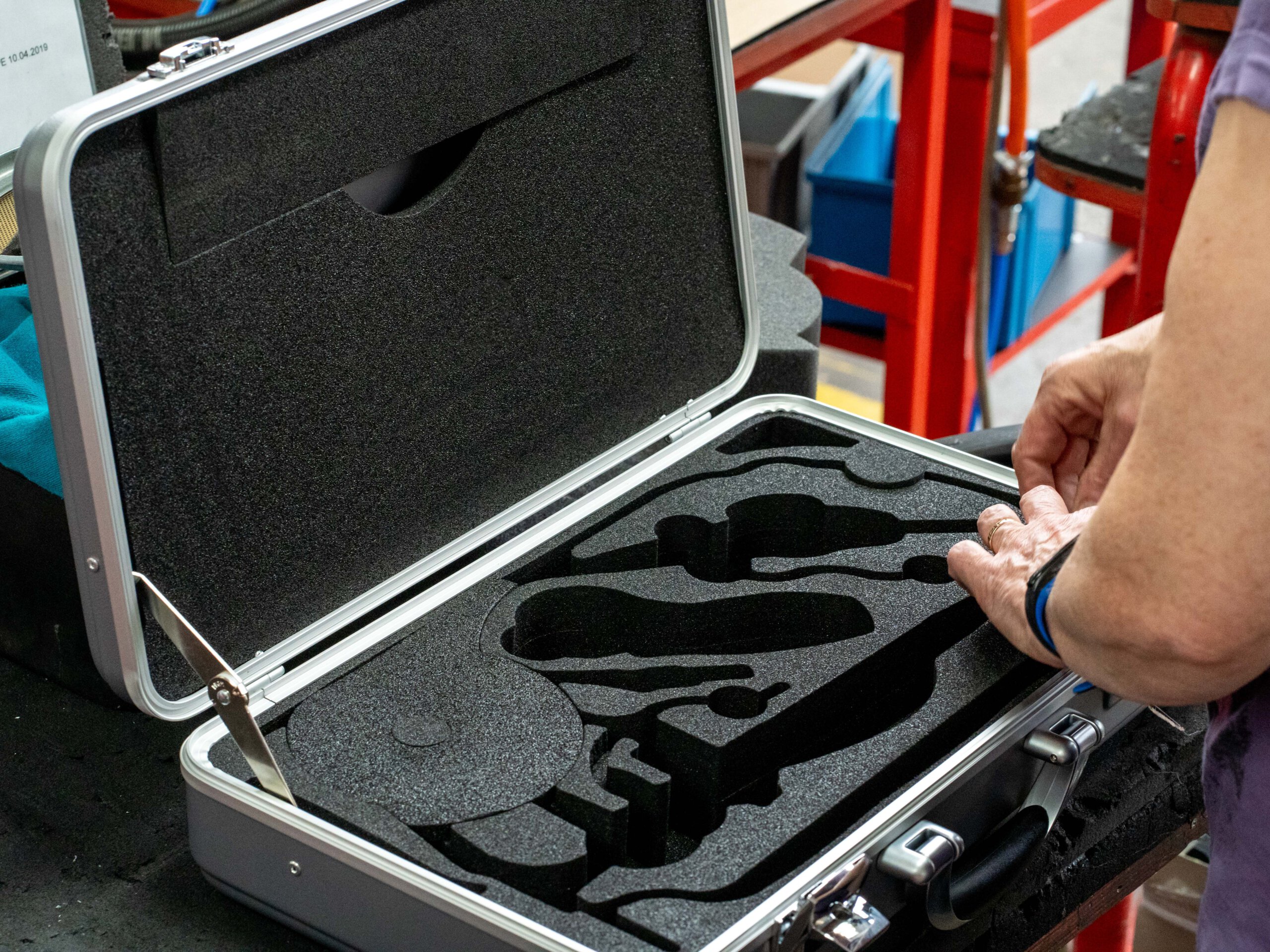 News
Looking back at MEDICA 2023: Customised case solutions in focus This year's MEDICA not only offered an impressive overview of [...]
bwh Koffer at the MEDICA 2023 trade fair in Düsseldorf, Germany The world's largest medical trade fair MEDICA is [...]
Creating customer experiences thanks to demo case for interactive product presentation. The only thing "ordinary" about this case is [...]
Certified quality – Made in Germany since 1983
Based in Hörstel-Bevergern in Westphalia, Germany, bwh Koffer with about 135 employees has been producing special cases in Germany for the world since 1983. Numerous awards for our products, but also for the company itself, speak for themselves. Many of our case models, such as our Casys Box or T Box transport solutions, are tested to MIL standard for airworthiness or dust and water resistance.
From the idea to the production and beyond – The case manufactory bwh as a companion
From your first idea for an optimal packaging to the production of your case solution, the case factory bwh works hand in hand with you and accompanies you at every step of your project. A personal contact person is always at your disposal. The cooperation does not end with the delivery of your individual case. bwh Koffer also offers you an after-sales service and takes care of any changes or repairs. Of course you can also order additional quantities at any time. A short-term production and delivery time is possible.
Your advantages of the Koffermanufaktur bwh Spezialkoffer GmbH at a glance
Individual transport, packaging, luggage and case solutions according to your desired design and requirements

Many years of experience for various product-specific industry solutions in the fields of industry, services, authorities, trade and logistics

A wide range of custom-made case and transport products

For almost 40 years bwh has been active as market leader in the special case construction

Personal contact persons and advice

Fast and flexible reactions to your wishes

Economic production already possible in small quantities

Short delivery times

In-house print shop – short distances and fast response

in-house development department – customized solutions and innovations

Customer service even after delivery: after-sales and repair service

Own online shop for luggage of well-known brands

Non-binding requests for offers from your side

Quality – Made in Germany
High quality aluminium cases and plastic cases from Germany
The range of services of bwh Koffer varies from noble aluminium cases to water- and dustproof transport boxes and robust plastic cases made of plastics such as impact-resistant ABS or resistant HDPE. During the production process, bwh follows your wishes regarding the design and equipment of your case or transport box. Requirements regarding the weight, the material used, the handles, the castors or the locking system are realized flexibly and economically by the case manufacturer.
A special feature of bwh Koffer is the individual interior design of the special cases: This consists of a custom-made foam inlay or a deep-drawing insert, which can be adapted in the best possible way to your needs and intended use. Since all steps from the development of the case idea to the construction of prototypes and tools up to the serial production take place directly in the factory, the implementation of your case solution at bwh Koffer is particularly fast and flexible.
With bwh there are also no limits to the design: A round, square or cubic case body is just as possible as your printed company logo, an embossing or a color design according to your corporate identity.In addition to completely individual packaging solutions, the case manufacturer also offers you a range of standard products from the areas of aluminium cases, hard-shell cases, briefcases and transport boxes, such as the robust Guardian Case, the foldable Variosafe Box or the high-quality all-aluminium case ALUpur. All case models can be set up and adapted specifically to your requirements.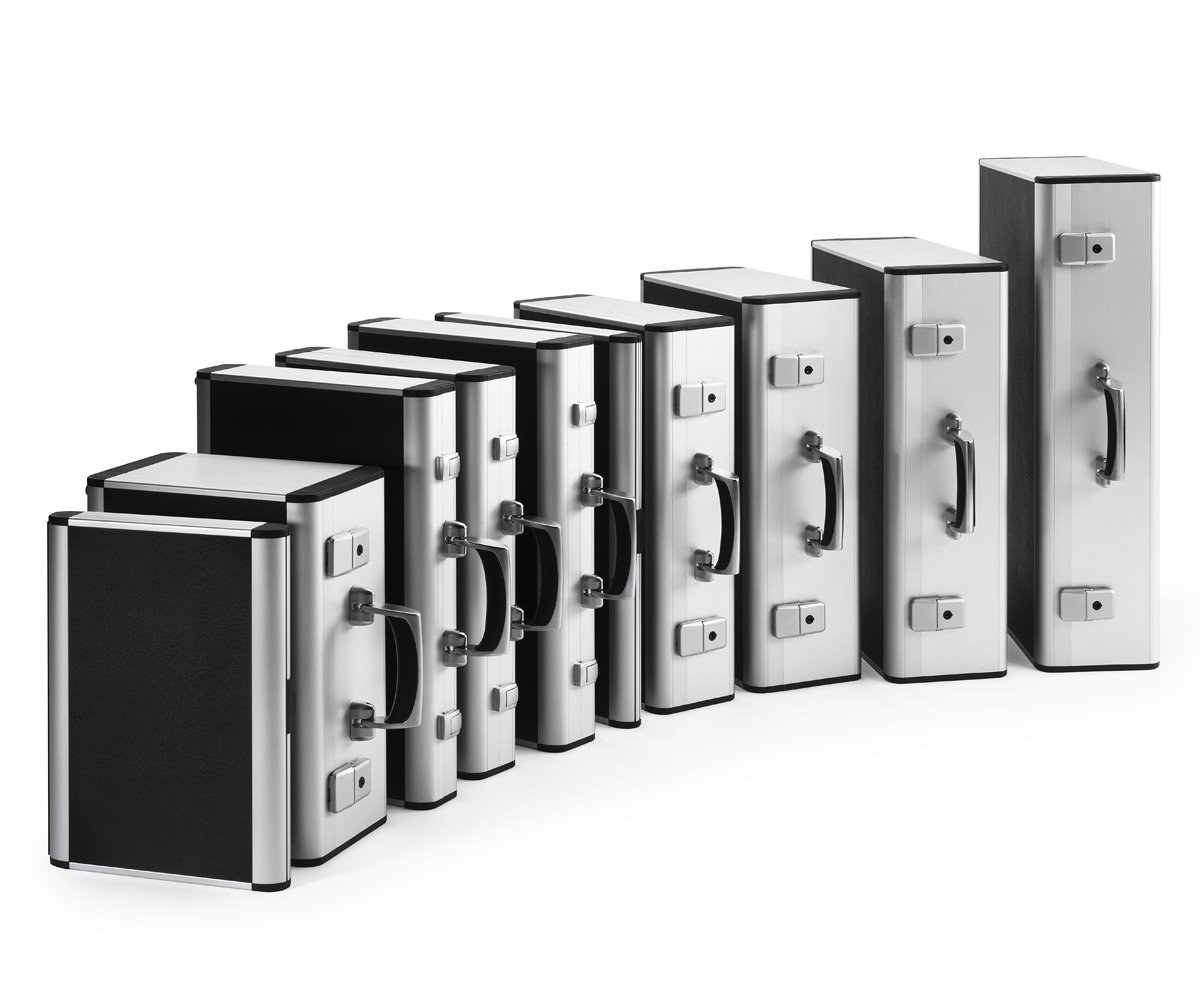 Your products deserve only the best – your products deserve a case from bwh
As the market leader in the construction of special cases, bwh Koffer supports you in the realisation of your dreams and wishes. bwh Koffer has, in addition to many years of experience in the construction of cases, its own development department, which converts your personal ideas into individual case solutions with state-of-the-art equipment such as a 3D scanner or a 3D printer and is continuously working at full speed on further innovations.
With a case from bwh you not only protect and transport your product in an optimal way, you also refine it! Because standard is available from others, at bwh you receive a unique quality solution that will enhance the appearance of your goods. Benefit from our experience – benefit from bwh Koffer.