Our official bwh sales partners
bwh Koffer works worldwide with a network of international partners. Therefore, you will benefit even more from our individual case and transport solutions. "Made in Germany – with international experience".
Sales Partner for France:
AUTI sas
AUTI vous propose la gamme complète des valises et caissons bwh pour le transport, la présentation , la protection des vos équipements.Vides ou équipées de mousses usinées pour recevoir vos produits, les produits bwh peuvent également être personnalisés à votre identité (couleurs, logos, etc.) et réalisées sur mesure pour s'adapter parfaitement à vos usages.
Contactez:
AUTI sas
Daniel Greiner
Dijuste
63630 ST BONNET LE BOURG
FRANCE
Tél.: +33 69 92 61 300
Sales Partner für Poland: MARES NET
Firma MARES NET oferuje Państwu kompletny asortyment walizek firmy bwh o bardzo zróżnicowanych zastosowaniach np. do celów prezentacyjnych lub dla produktów o dużej wartości zabezpieczające je od wpływu warunków zewnętrznych i przed kradzieżą (np. rozwiązania kuloodporne przez zastosowanie kevlaru, zdalne sterowanie otwieraniem walizki przez aplikację w telefonie komórkowym). W ofercie dostępne są również skrzynie i rozwiązania transportowe np. do transportu lotniczego. Cały asortyment dostępny jest w wersjach bez i z wkładami piankowymi zabezpieczającymi przewożone produkty przed uszkodzeniami oraz w wariantach całkowicie spersonalizowanych, indywidualnie dopasowanych do potrzeb odbiorcy (np. wymiary, kolorystyka, logo firmowe lub osobiste itp.).
Adres biura handlowego:
ul. Obornicka 277
60-691 Poznań
Osoba kontaktowa:
Pani Małgorzata Mnichowska – kierownik działu sprzedaży – język polski, język angielski
Pan Tomasz Tadeuszewski – dyrektor operacyjny – język polski, język niemiecki
tel.: +48 61 844 22 15
kom.: +48 502 592 595
bwh Koffer worldwide: Be a sales partner now and secure dealer benefits!
You want to increase your turnover and reach? At bwh Koffer you buy directly from the manufacturer with dealer conditions. Furthermore, you have full access to all important product information and can therefore work independently. In coordination with your customer, you can design each case yourself – no matter whether it is a chic presentation case or a robust transport box. Because standard is (almost) not available from us!
Your advantages at a glance:
Expansion of your product portfolio

Increase of your turnover through greater reach

Goods directly from the manufacturer at dealer conditions

Access to the bwh partner portal

Access to all relevant product information

Technical training, advertising materials, data sheets, price lists
The bwh Partner Portal: Helpful information for our sales partners
From advertising materials and product information to price lists, you will find extensive information in our bwh Partner Portal to make your sales work as easy as possible. 
Log-in to the Partner Portal
Already registered in the Partner Portal? Click here to log in: Log in to the partner portal now
Yes, I would also like to become an official bwh partner!
You are not yet registered and would like to become a sales partner? Simply contact us!
Your contact persons at bwh Koffer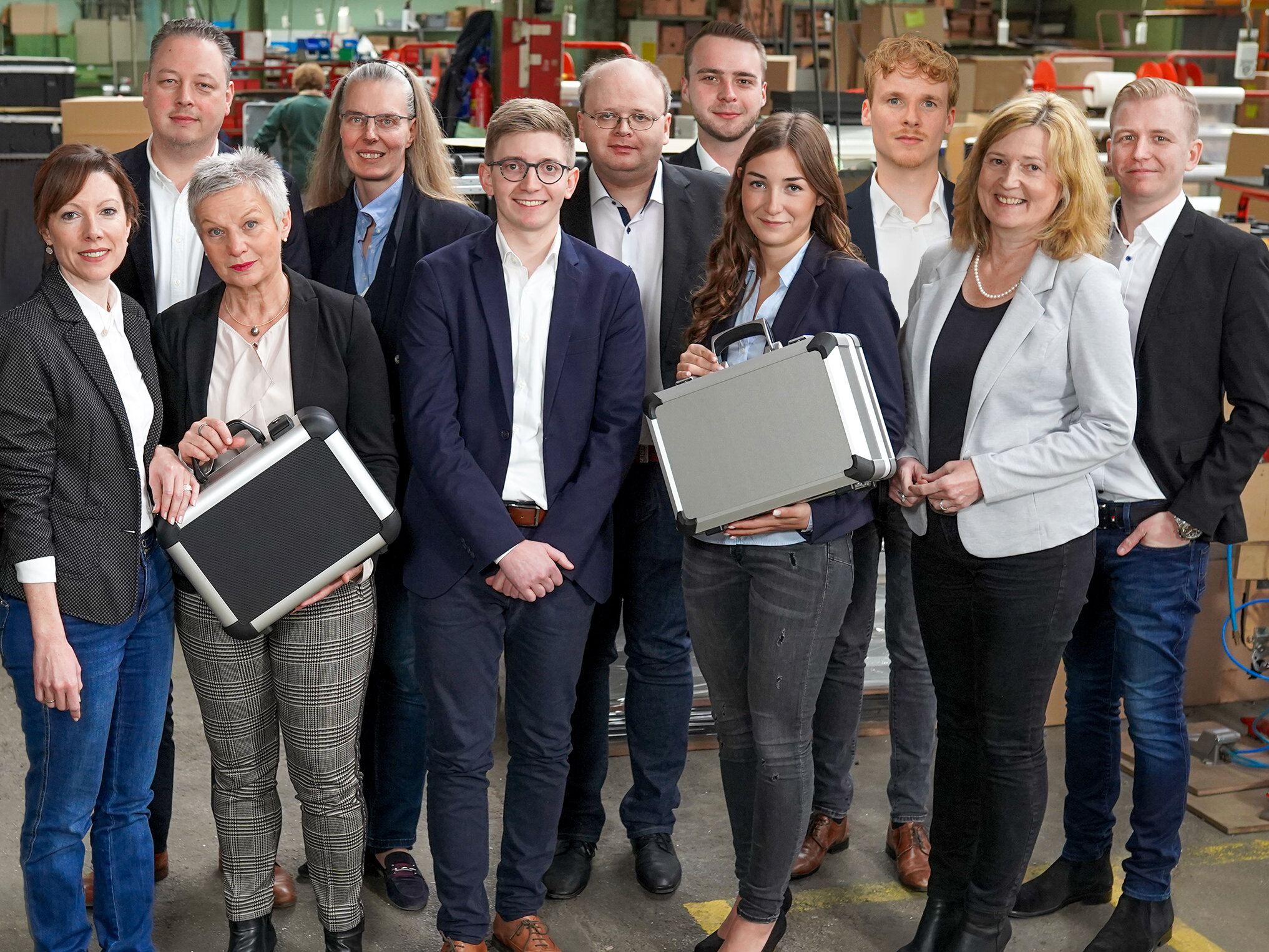 Advice and contact
Are you looking for a special case for your goods and products? Then our team of experienced consultants is the right address for you!
We would be pleased to visit and advise you on site. Or just come to us!? In either case we look forward to a personal conversation with you!