Sustainability – bwh Spezialkoffer GmbH
Is the issue of sustainability as important to you as it is to us? We, as bwh Spezialkoffer GmbH, would like to produce our cases in the most resource-friendly way possible. This is how you get sustainable products. After all, thinking sustainably enables us to be successful in the long term and to fulfil our responsibility towards society, the environment and future generations.
Find out here what we have already achieved and what we want to implement in the future.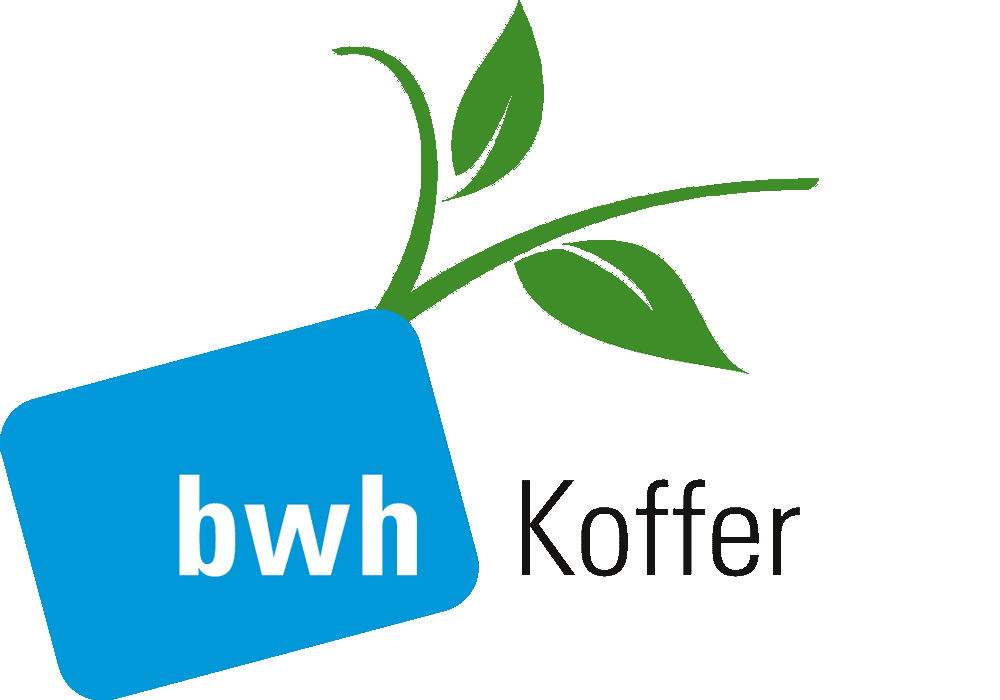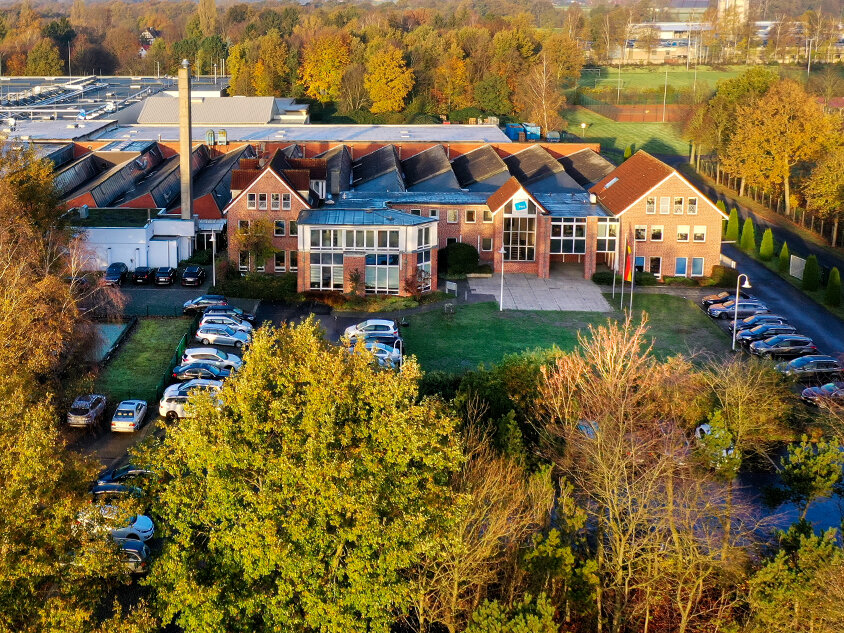 What sustainability means to us
By using resources sparingly and promoting social and ecological justice, for example, we help to protect our environment and sometimes even reduce costs. After all, resource and environmentally friendly behaviour pays off for us and our common future in the long run.
In the meantime, sustainability is not only an important part of our corporate philosophy. We are continuously working on optimising our processes and products accordingly. After all, we win the trust and loyalty of our customers through actions and not words.
Our actions
We take measures to reduce our energy and resource consumption by relying on renewable energy and implementing waste management systems. We avoid unnecessary power guzzlers and pay attention to the use of sustainable or recycled raw materials.
We are guided by the 17 Sustainable Development Goals (SDGs) of the United Nations. They represent many aspects of our thinking.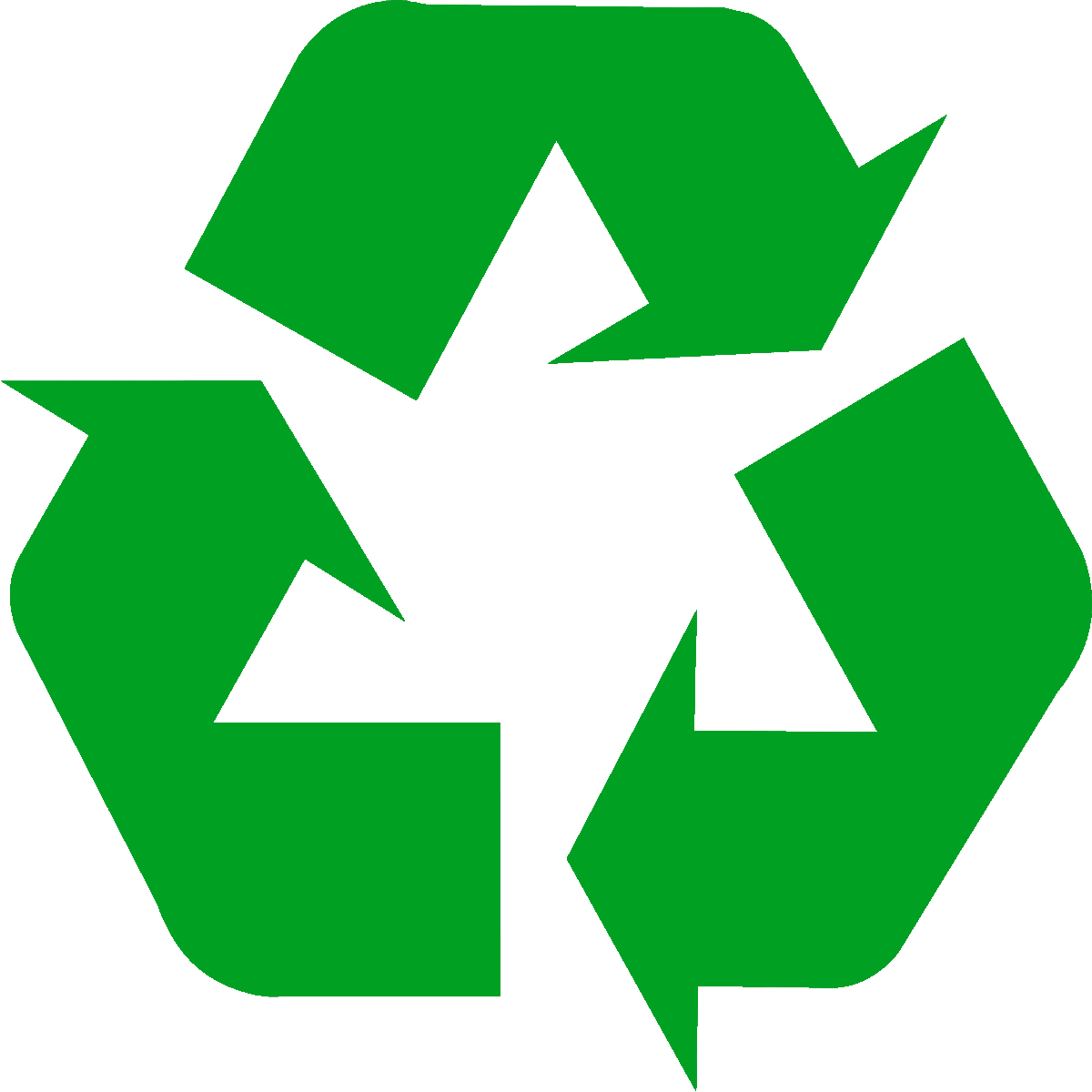 We are on the way: sustainability at bwh Koffer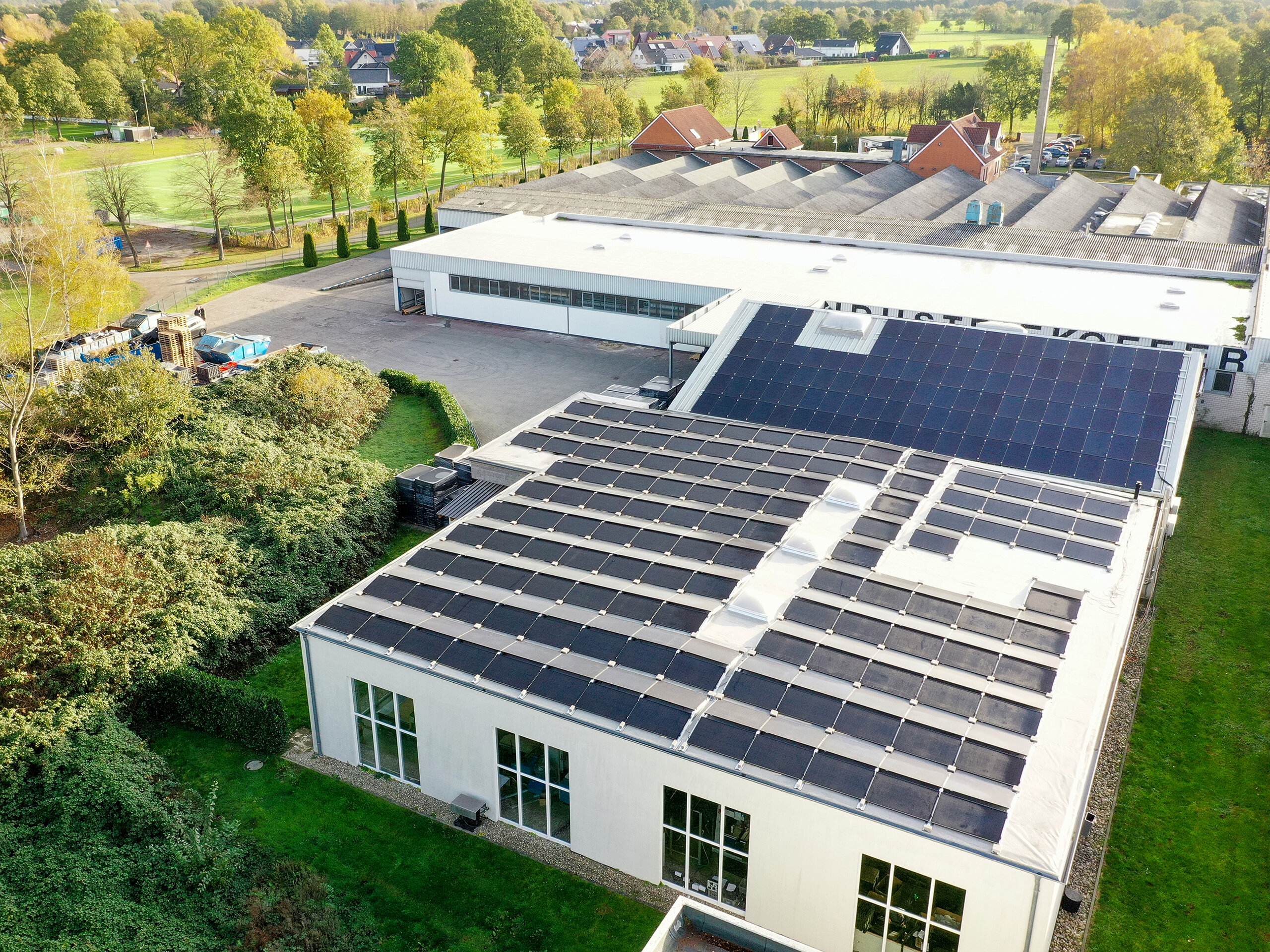 With the installation of the second photovoltaic system on the roofs of our production facilities, we were able to take an important step in the direction of renewable energies and produce a large part of the energy we need ourselves.
Sustainable raw materials of plastic cases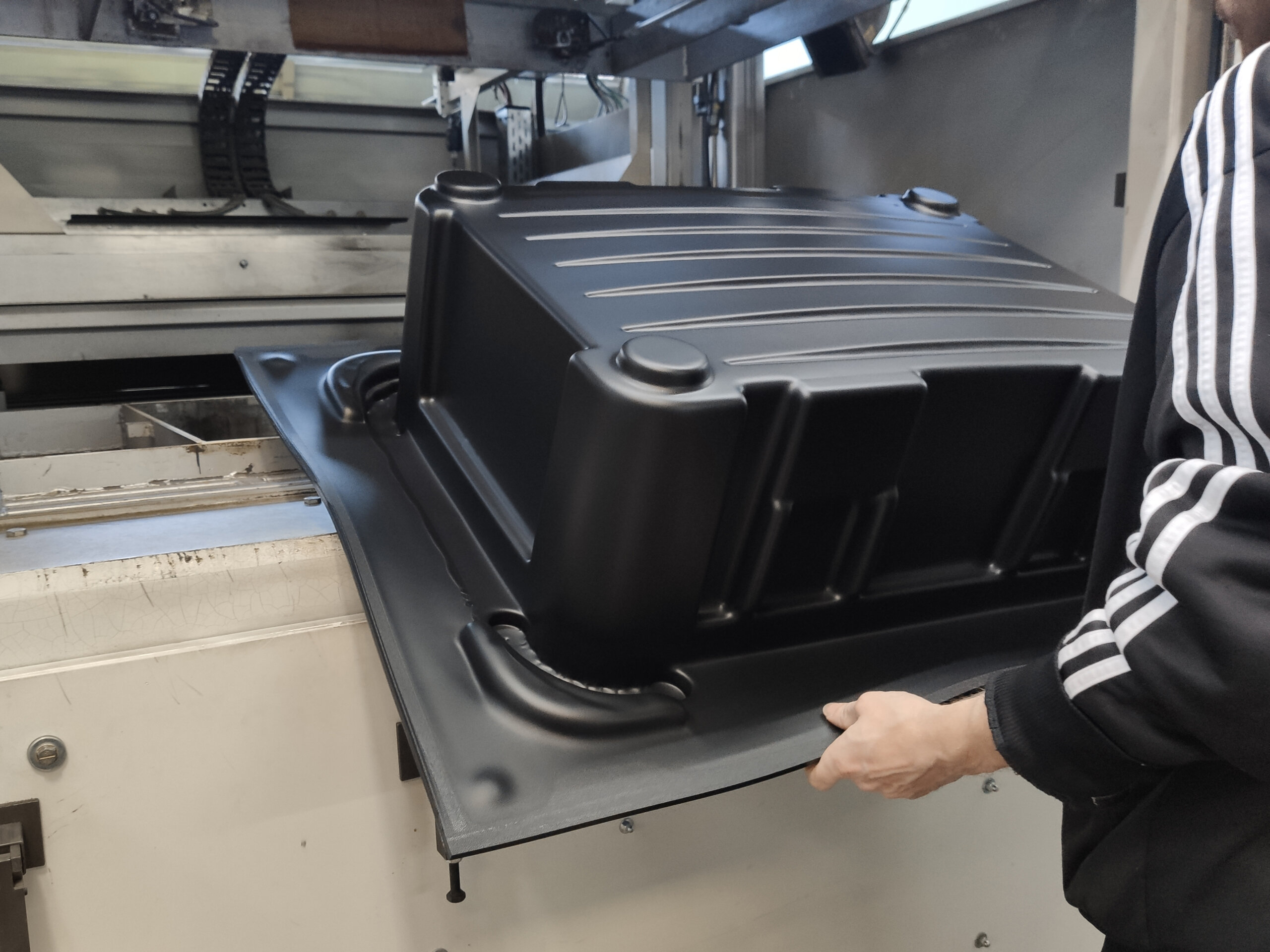 At bwh Koffer, we usually manufacture plastic cases from HDPE or ABS. We are proud to be able to offer our customers alternative deep-drawn cases made from recycled ABS or from Sea Plastics, which is made from recycled fishing nets.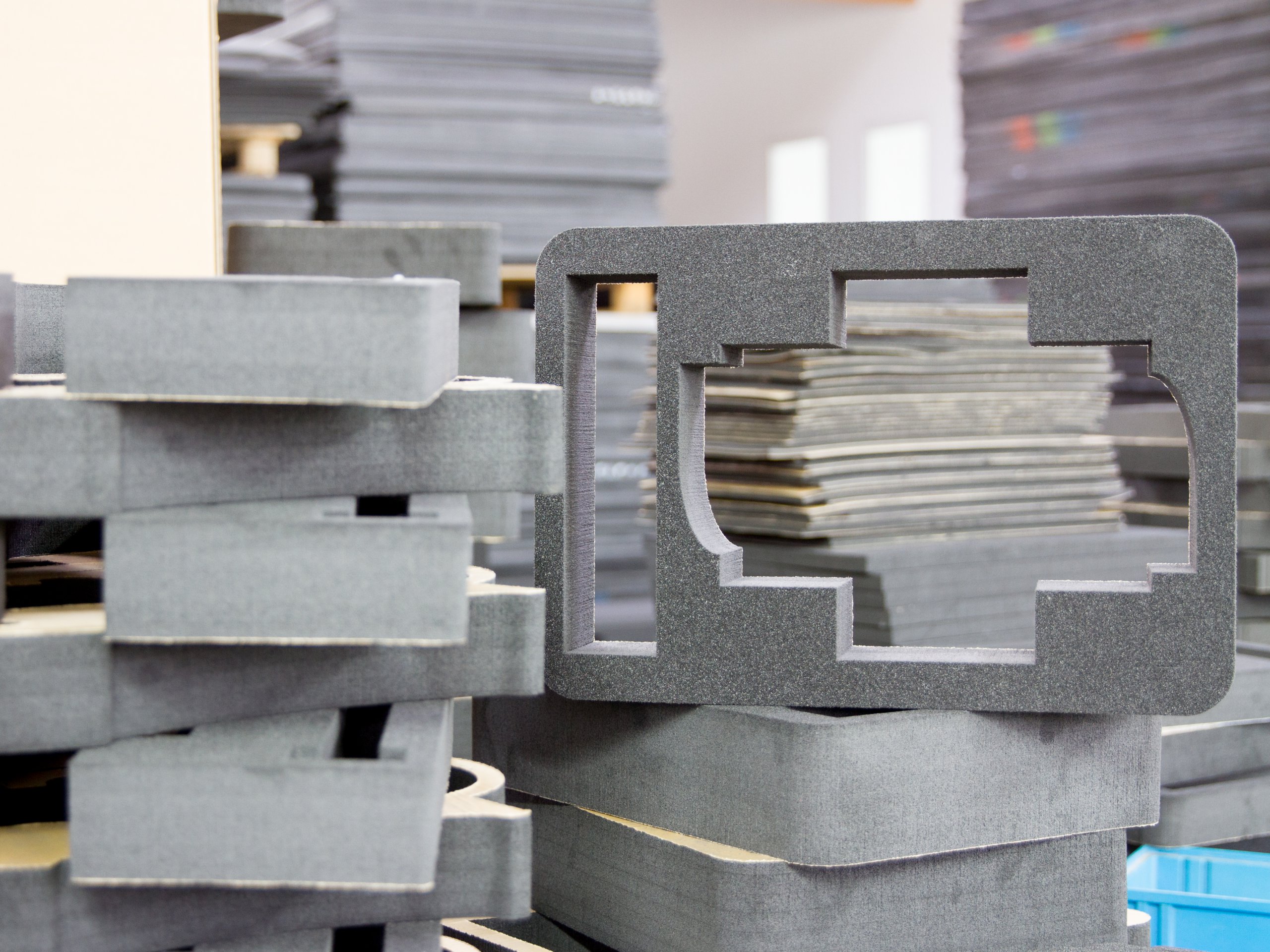 Through special processes, we are also becoming more sustainable in the use of foams. As a sustainable alternative, our customers can choose between foams that are either partially recycled or have a lower density. The latter method in particular saves up to 30% of material – with the same quality.
Foam inserts: welding instead of gluing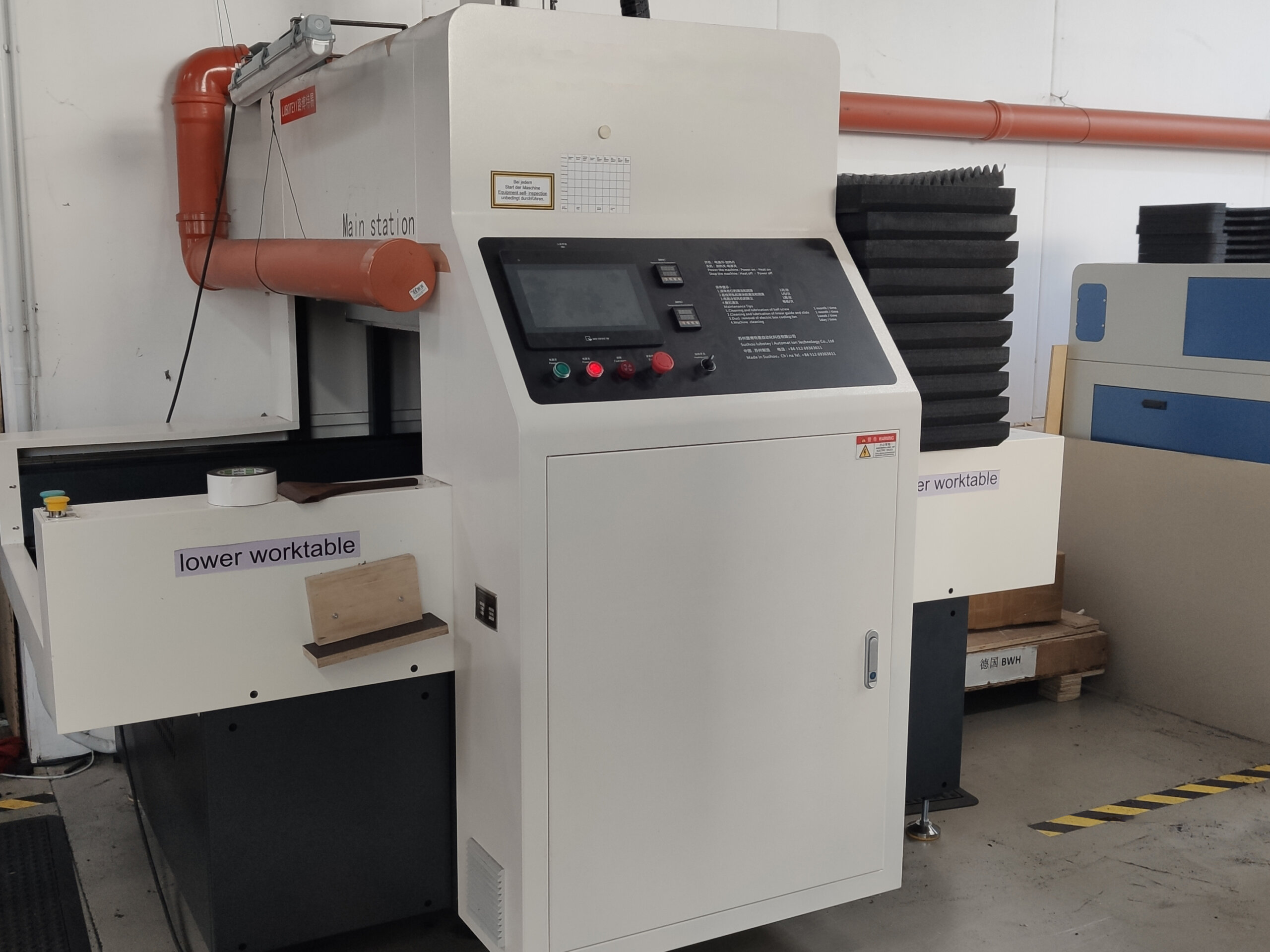 We avoid chemical adhesives by now also welding foams together. The use of our special welding machine is another step towards sustainable thinking and thus an important investment.
Waste separation and recycling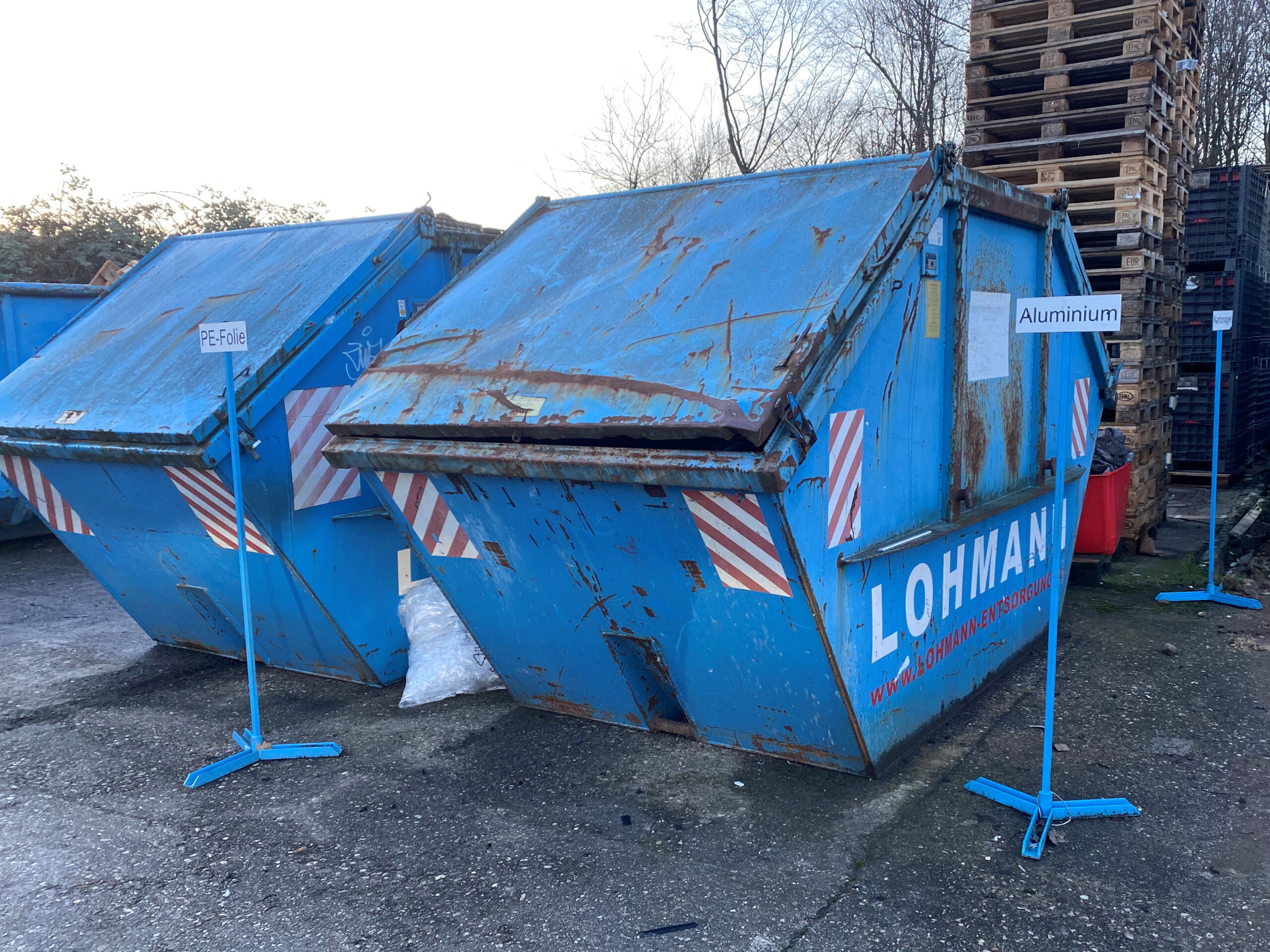 Waste separation is a top priority at bwh Koffer. In our production we separate surpluses, collect them and pass them on for processing. Containers for paper, wood, metal and other raw materials are available throughout the company premises.
Project Group "Energy Saving Concept"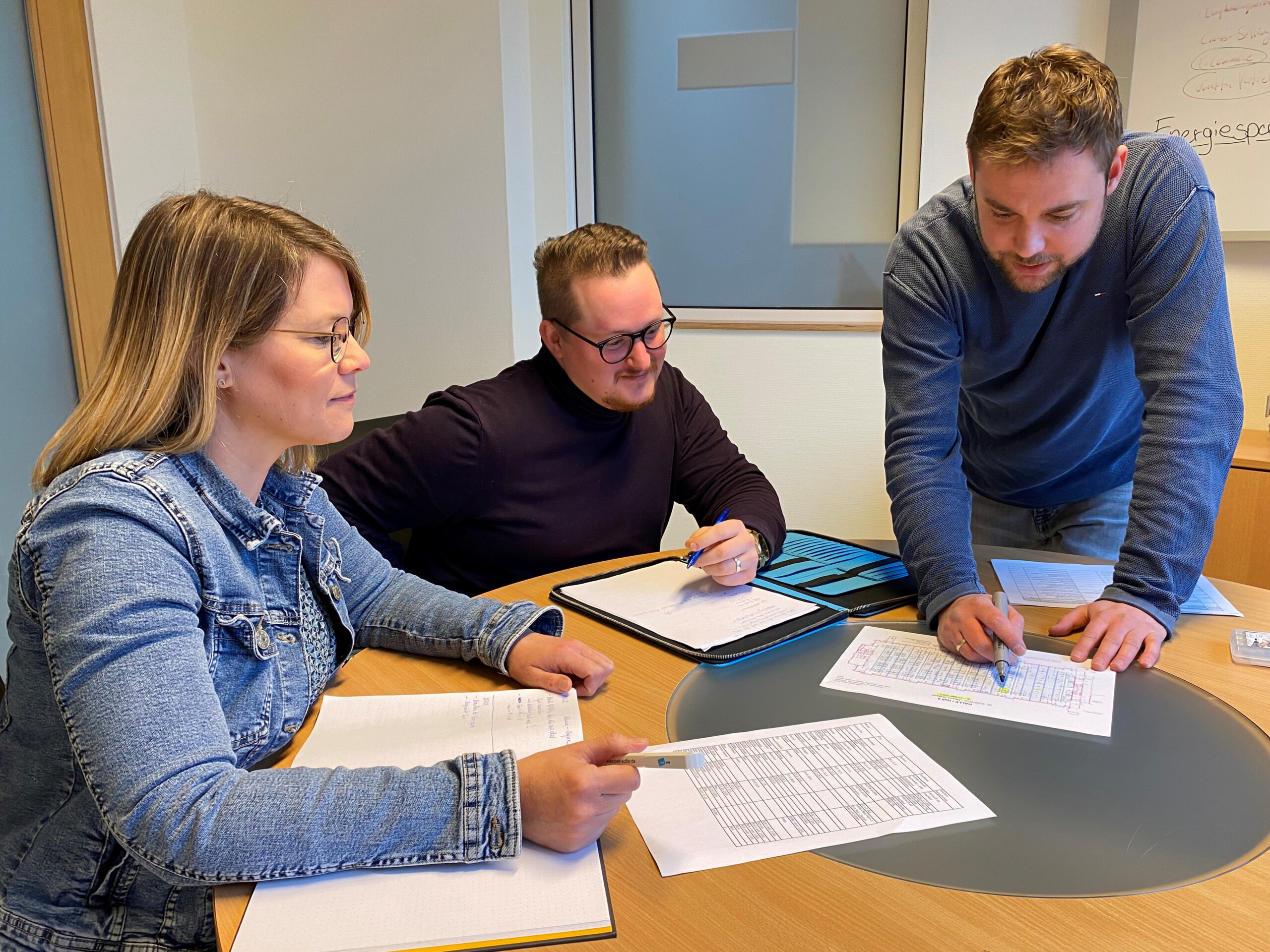 The careful use of resources is close to our hearts at bwh Koffer. A project group set up specifically for this purpose is looking at the areas of the company where energy can be saved. Our most important insight: it's the supposedly small things that can make a big difference on the bottom line!
17 Sustainable Development Goals (SDGs)

At bwh Koffer, we are currently working on a sustainability report that deals with the feasibility of implementing the 17 goals of the United Nations – also known as the "SDG" Sustainable Development Goals – in our company. These result from the 2030 Agenda, which was adopted by a total of 193 heads of state and government at the UN summit in 1995.
The goals deal with fundamental issues such as poverty and hunger, but also with the areas of industry, innovation and infrastructure as well as climate protection and sustainable production.
Recycling of raw materials in the production and product cycle
We not only recycle our production waste, but also collect and dismantle used cases in order to return them to the material cycle. Read more about this in the following section.
Post Industry Recycling (PIR)
In Post Industry Recycling, waste materials generated during production are returned to the production cycle. Production waste, such as plastics produced during the deep-drawing of the case shells, is processed and turned into granulate. In this way, these recycled raw materials are returned to the production cycle.
Post Consumer Recycling (PCR)
Products that have reached the end of their life are not simply thrown away. Instead, they are broken down into their individual parts. The raw materials are collected and recycled according to type. The recycled material obtained flows back into the production cycle and is thus used sustainably.
At bwh Koffer you have the option of returning used cases to us. We then take care of dismantling the cases and collect the recyclable raw materials. We then recycle these raw materials.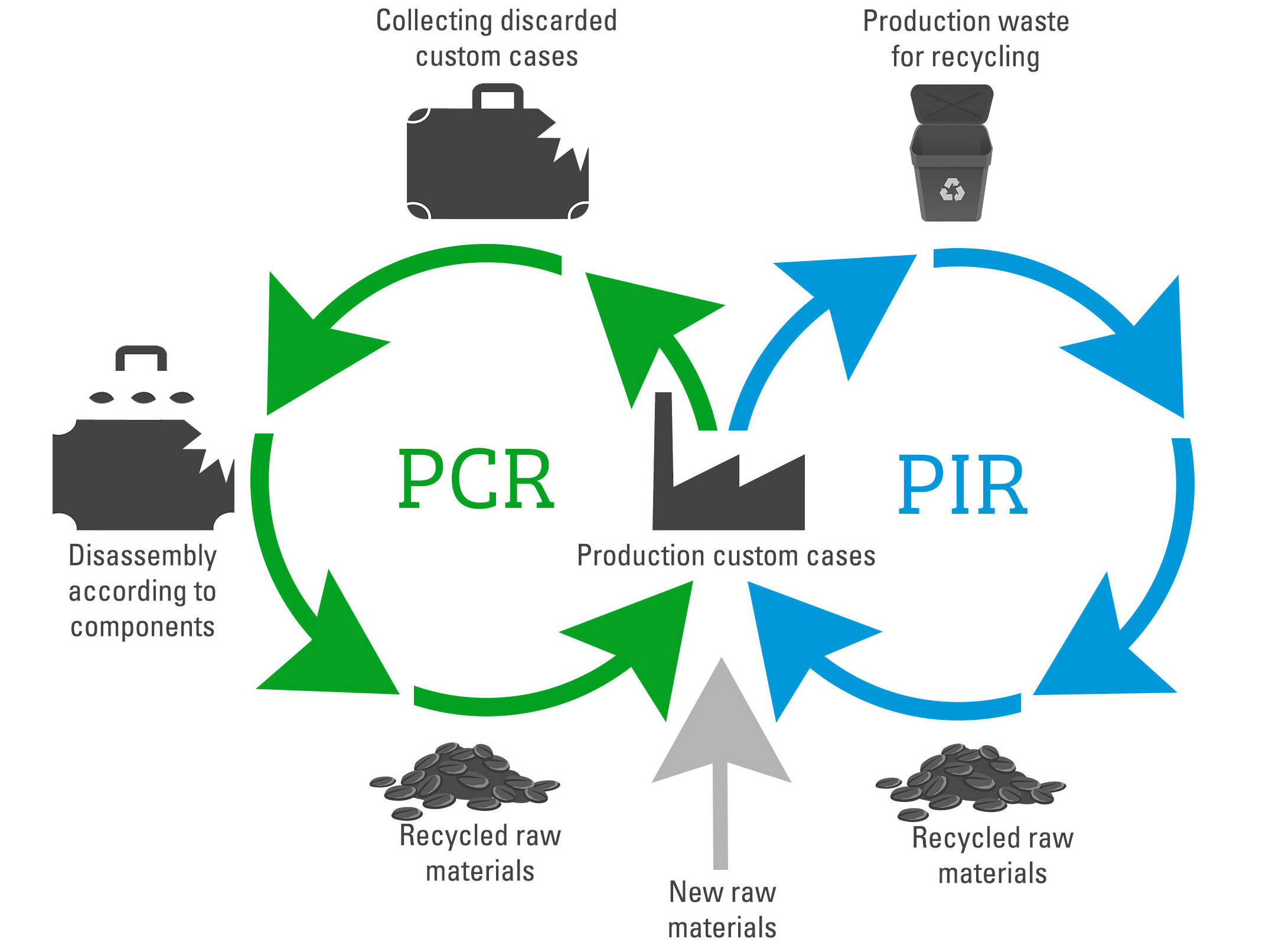 Benefit from our experience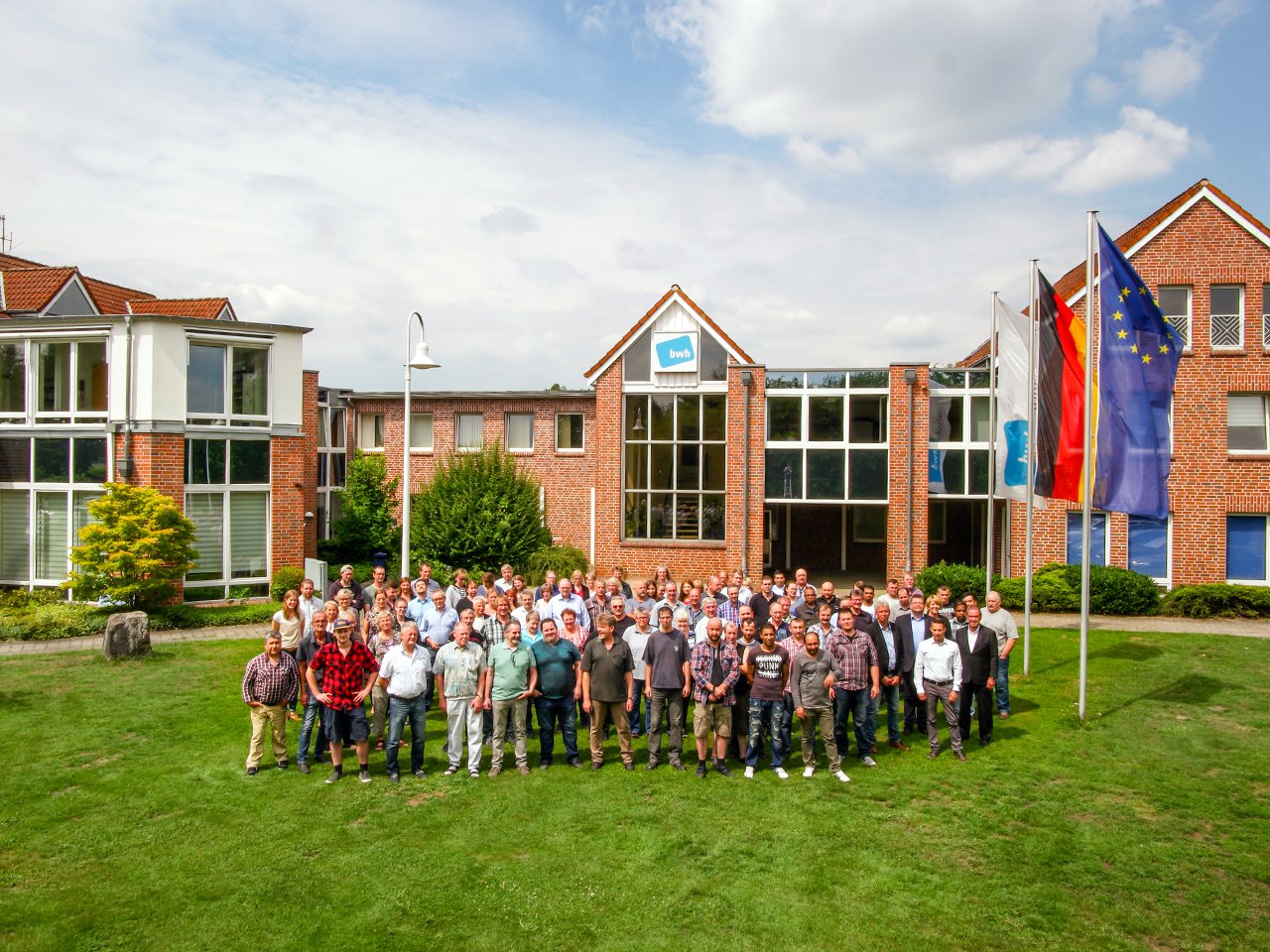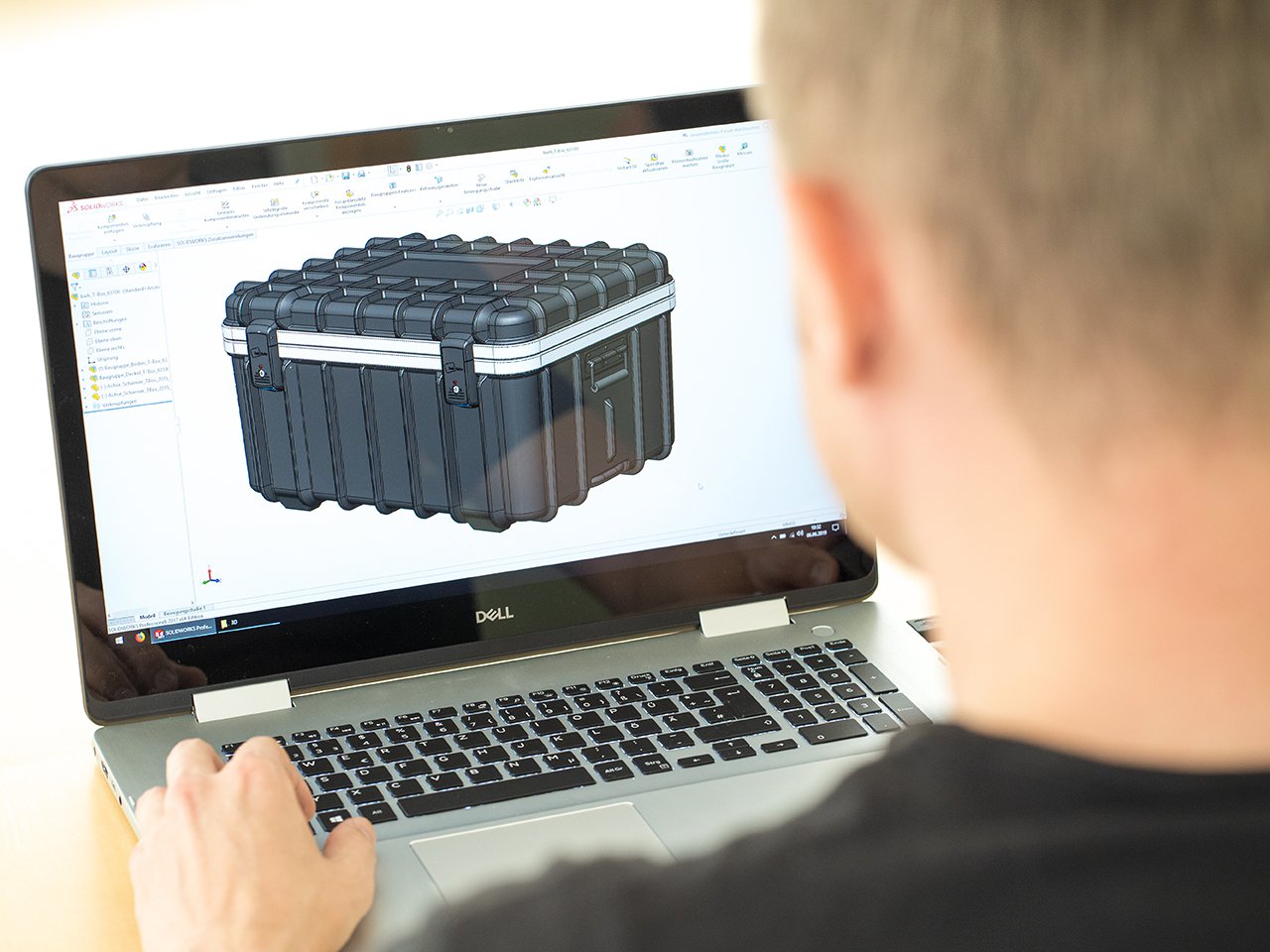 Made to measure special cases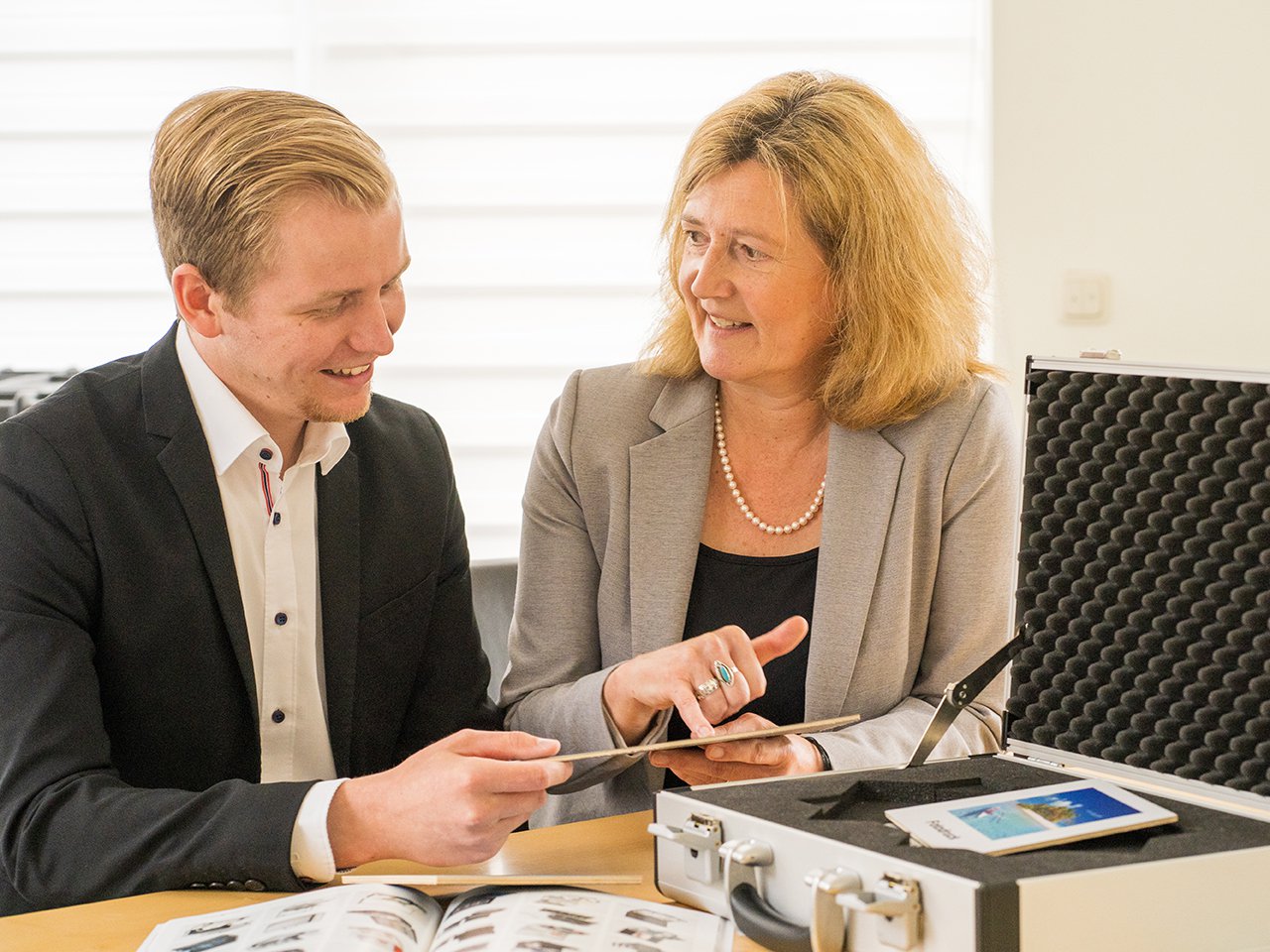 Personal support

Your contact persons at bwh Koffer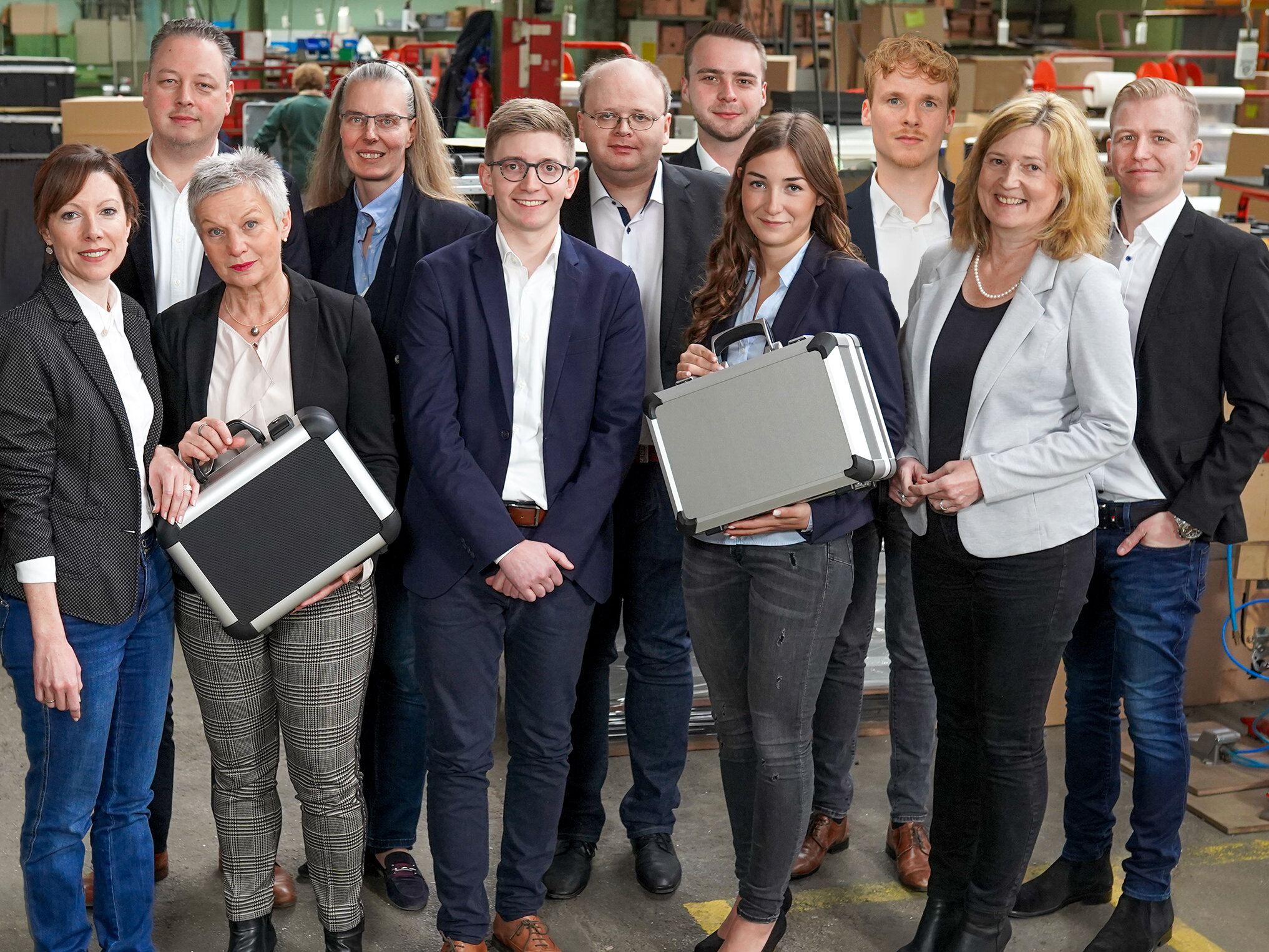 Advice and contact
Are you looking for a custom case for your goods and products? Then our team of experienced consultants is the right address for you!
We will be pleased to visit and advise you on site. Or you can just come to us!? In any case we are looking forward to a personal conversation with you.
Phone:+49 (0) 5459 9339 0