Career at bwh Koffer: Become part of the bwh team
We are an innovative, medium-sized family business and have been successfully manufacturing individual special cases for industry for 40 years.We are full of energy, want to continue to grow and are always looking for committed and highly motivated people who want to contribute to the success of our company. An exciting challenge and a varied everyday working life, an open working atmosphere and short decision-making processes await you!
We are looking for employees in the following areas at our location in Hörstel-Bevergern as soon as possible: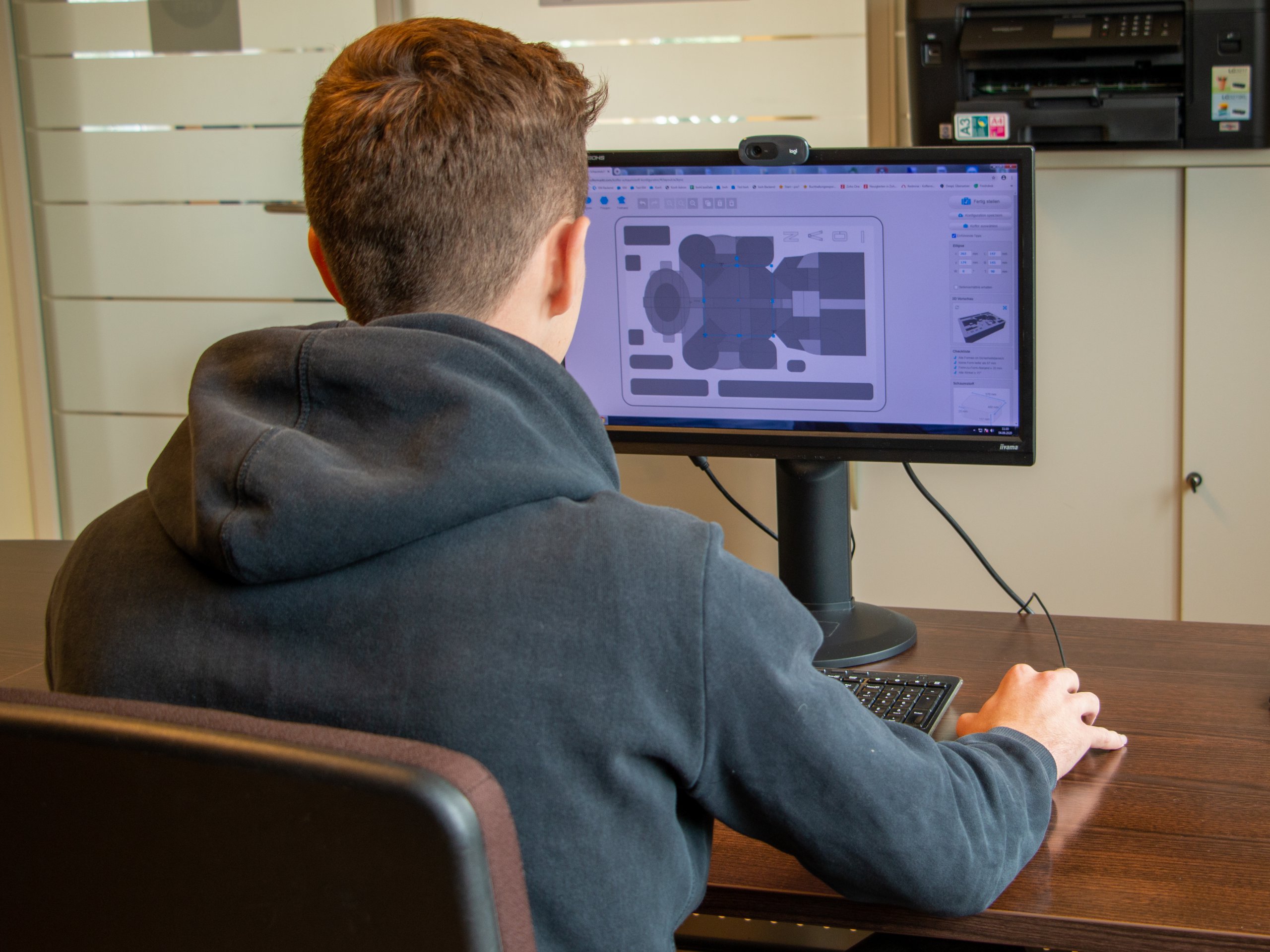 Training 2023 – open apprenticeship positions:
For the start of training on 07.08.2023, we are looking for trainees in the following areas at our site in Hörstel-Bevergern:
Training at bwh Koffer – for a good start to your professional life!
A good apprenticeship is the basis for further professional development. For many years now, we at bwh Koffer have been happy to support you in preparing for your professional life. Within the scope of the training, we will give you the necessary tools so that you can get off to a good start in your job.
Are you looking for a training place?
Then you have come to the right place. The application period always begins in autumn – just ask us which positions are still available in the coming training year. We train in the following professions:
What does training at bwh Koffer look like?
Are you interested in what training at bwh Koffer looks like? Alexandra, our former trainee industrial clerk, has reported about it on our blog..
First take a look?
We are happy to offer you the opportunity to get a taste of your chosen profession in advance in the context of an internship. If you are interested please contact us or send us an email to .
Do you have any questions or would you like to apply? Please do not hesitate to contact us:
bwh Spezialkoffer GmbH
Mr Günter Walter
Saltenwiesestiege 54
48477 Hörstel-Bevergern
Email:
Phone: +49 5459 9339 23
We look forward to receiving your application!