Apprenticeship as industrial clerk at bwh Koffer
What do we offer?
Industrial clerks work in a wide variety of areas in our company and deal with commercial and business management tasks.
In materials management, they compare offers, negotiate with suppliers and supervise the receipt and storage of goods. In work preparation, they plan, control and monitor the production of our special cases. Of course, this also includes the preparation of calculations and order accompanying documents. In the accounting department, industrial clerks work in the fields of accounting or finance and process, book and control the processes involved in business transactions.
At bwh Koffer you will get to know the different departments in the company such as purchasing, work preparation, accounting, human resources, sales and dispatch during this three-year training. You will be fully integrated into our everyday work.
We have set ourselves the goal of providing you with a sound knowledge during your training, which you can also prove directly by working in practice. After successful completion of the training, you will be able to carry out very complex processes and tasks independently.
Theoretical instruction takes place at the commercial vocational schools in Ibbenbüren or Rheine on two days a week. The training ends after 3 years with the final examination at the IHK Nord-Westfalen in Münster.
What do we expect from you?
The prerequisite is a good secondary school leaving certificate (Realschulabschluss or Fachabitur). In addition, you should have a basic interest in business management processes, as well as a high level of commitment and enjoy working in a team.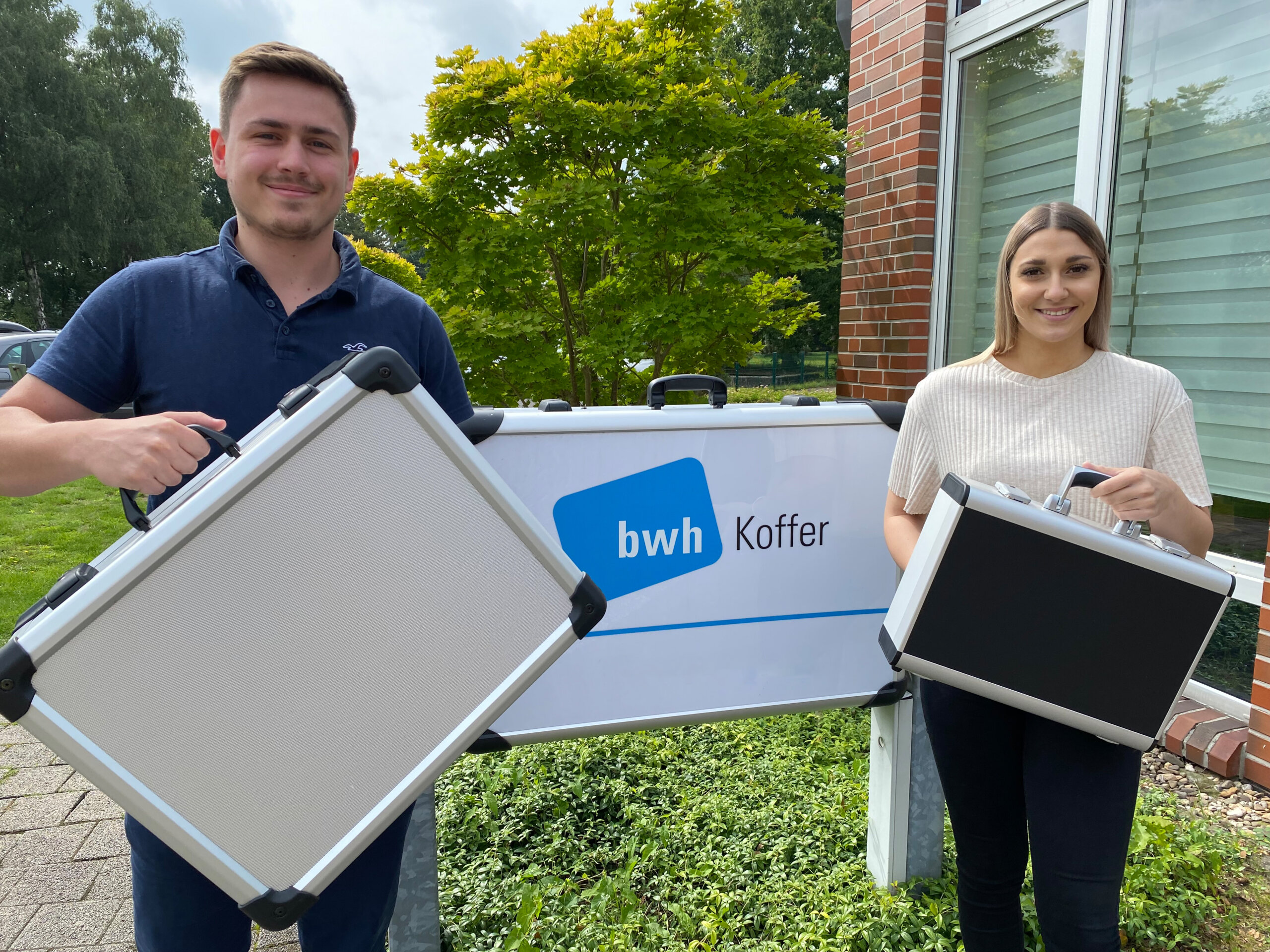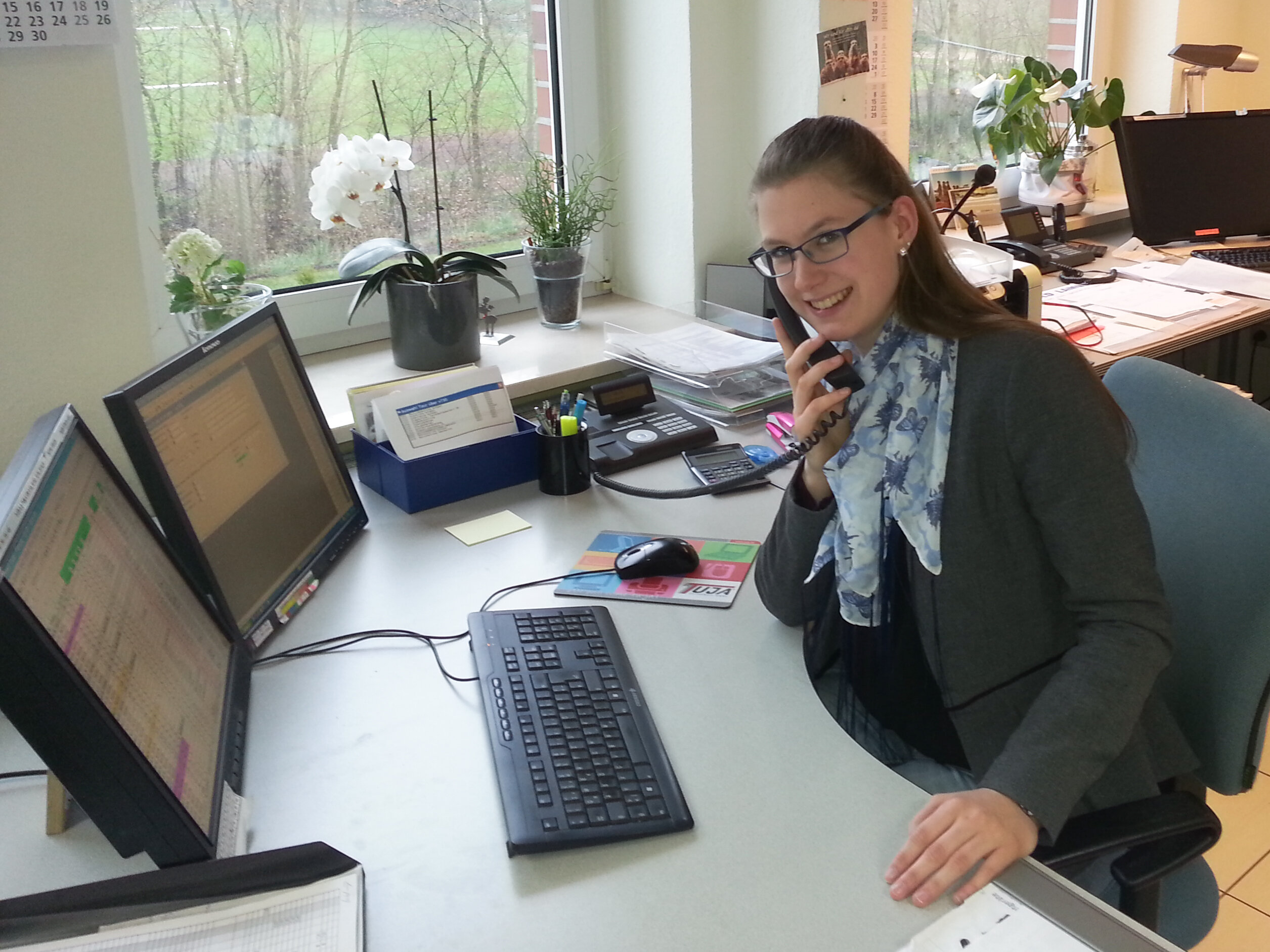 What does training at bwh Koffer look like?
Are you interested in what training at bwh Koffer looks like? Alexandra, our former trainee industrial clerk, has reported about it on our blog.
First take a look?
We are happy to offer you the opportunity to get a taste of your chosen profession in advance in the context of an internship. If you are interested please contact us or send us an email to .