Case accessories
In addition to case interior fittings specially tailored to your needs, you will also find many small and larger accessory ideas in the bwh-Koffermanufaktur range, which will make your daily work with your special case much easier.
You want to transport your product comfortably and back-friendly? Then a roller system in combination with an extendable carrying handle is certainly a good idea. The bwh document pockets, which can be easily installed in the case lid, ensure that documents, pens or small accessories can be kept tidy and quickly found.
Safety is important to you? Then simply choose from the extensive range of locking systems to reliably protect your transported goods from unauthorised opening. The bwh Koffer-experts will be happy to advise you on the selection of the case accessories that are right for you.
Rollers – And everything is running
Case rollers for every application
Roller systems facilitate the handling of cases especially when the contents are heavy and the distances are long. The case solutions from bwh can be equipped with suitable roller systems depending on the intended use. Rollers are available in several sizes and different materials.
The systems have been tested in tough everyday use on various surfaces and with different weight loads.
Now new: the bwh whispering rolls
From now on case wheels are also available as whispering rolls.
Thanks to the materials used – semi-hard PU with air chambers – the castors run particularly smoothly and are easy to roll. The transport on surfaces with different properties of heavy cases is thus enormously facilitated.
The bwh whispering rollers are embedded in a PA nylon housing with a glass fibre content of around 30% and are mounted on the corners of the case. This maintains the stability of the case.
Contact us and inform yourself about the bwh whispering rolls.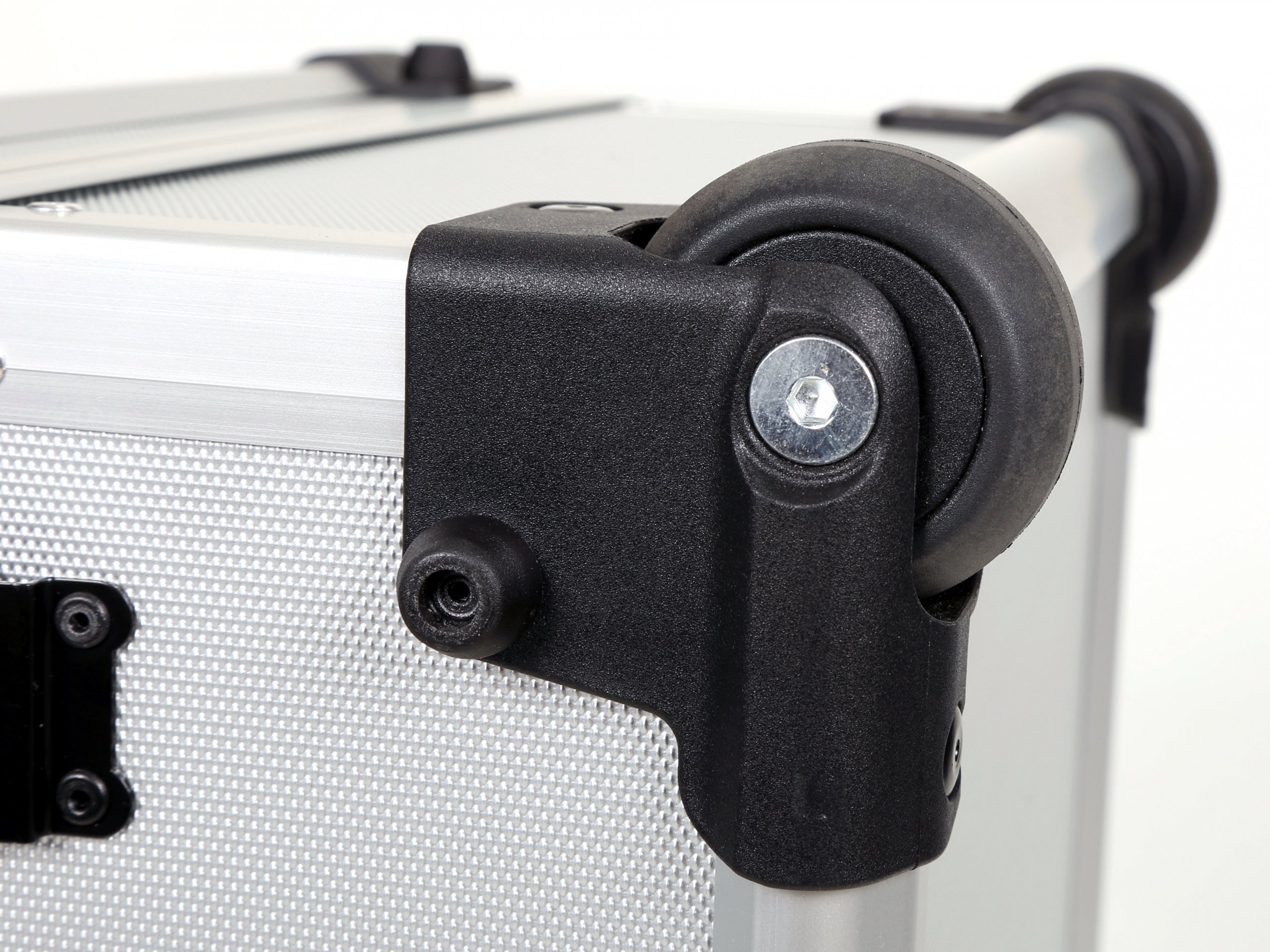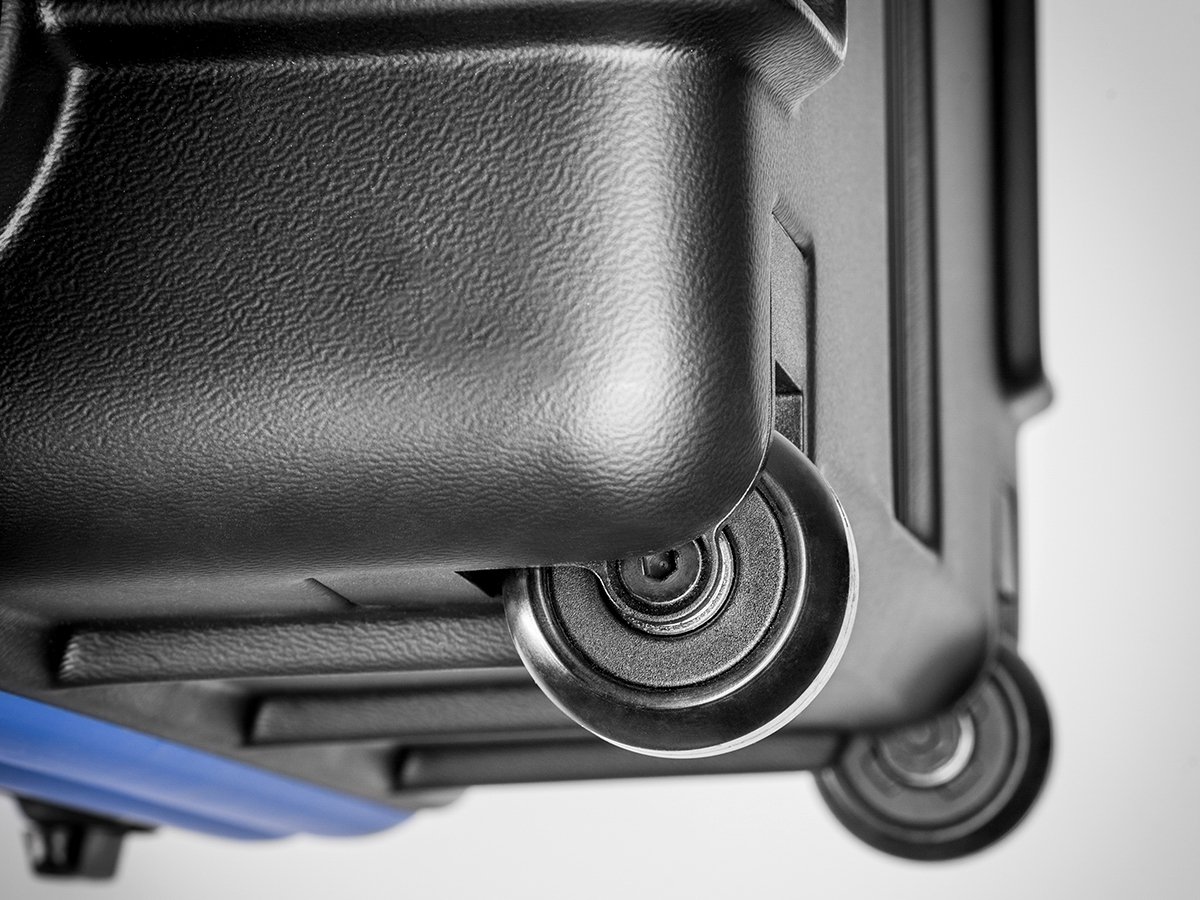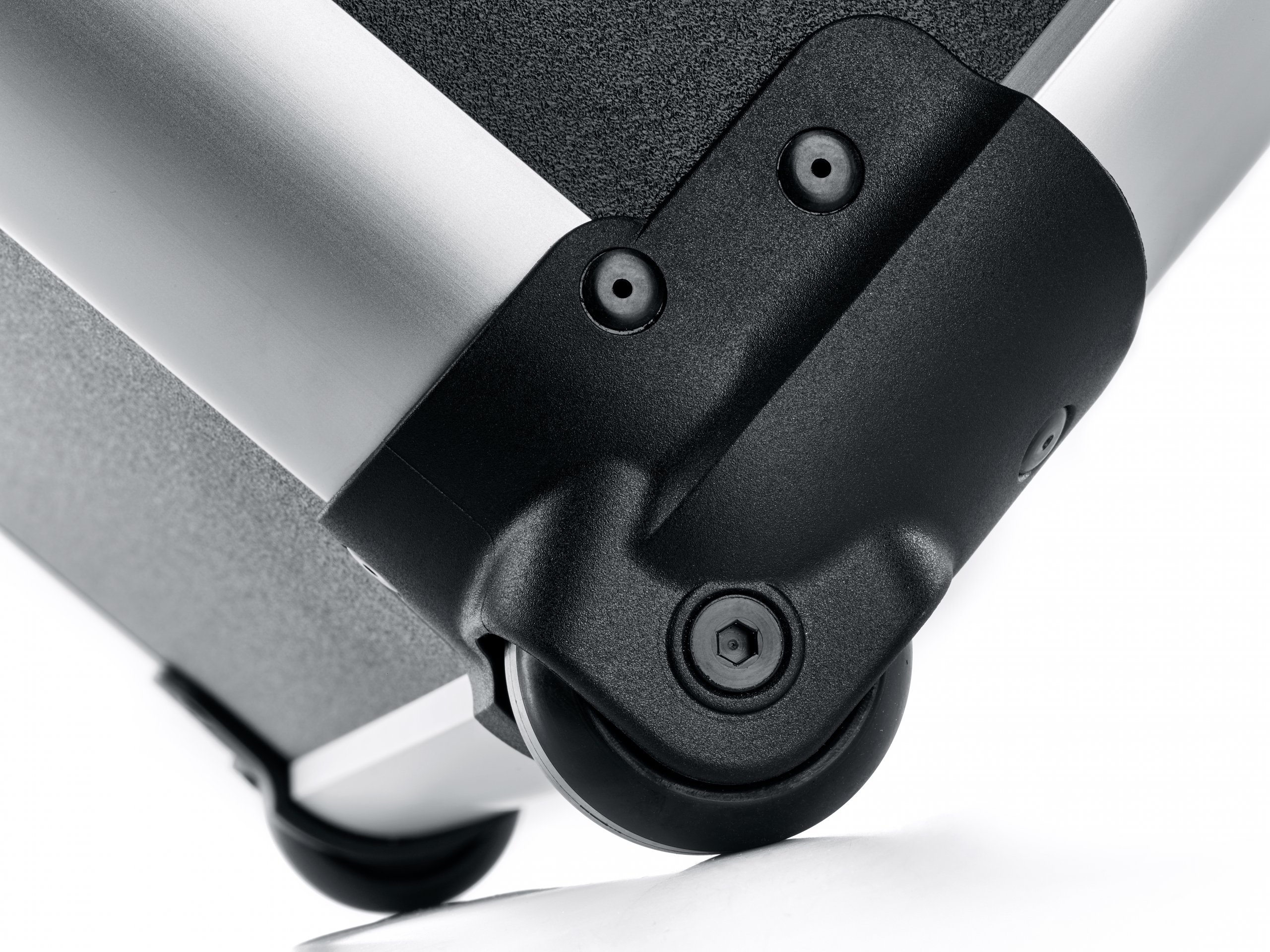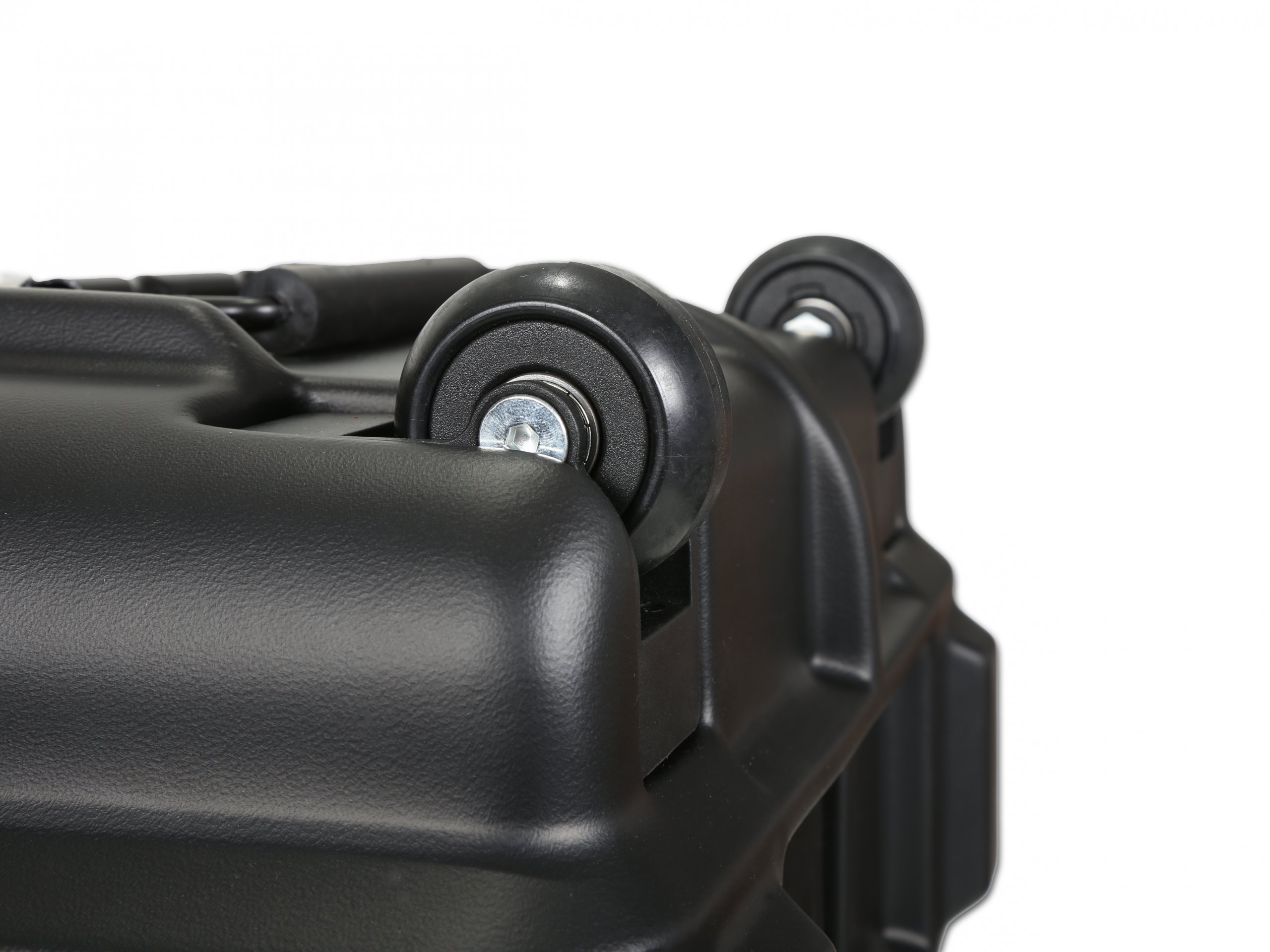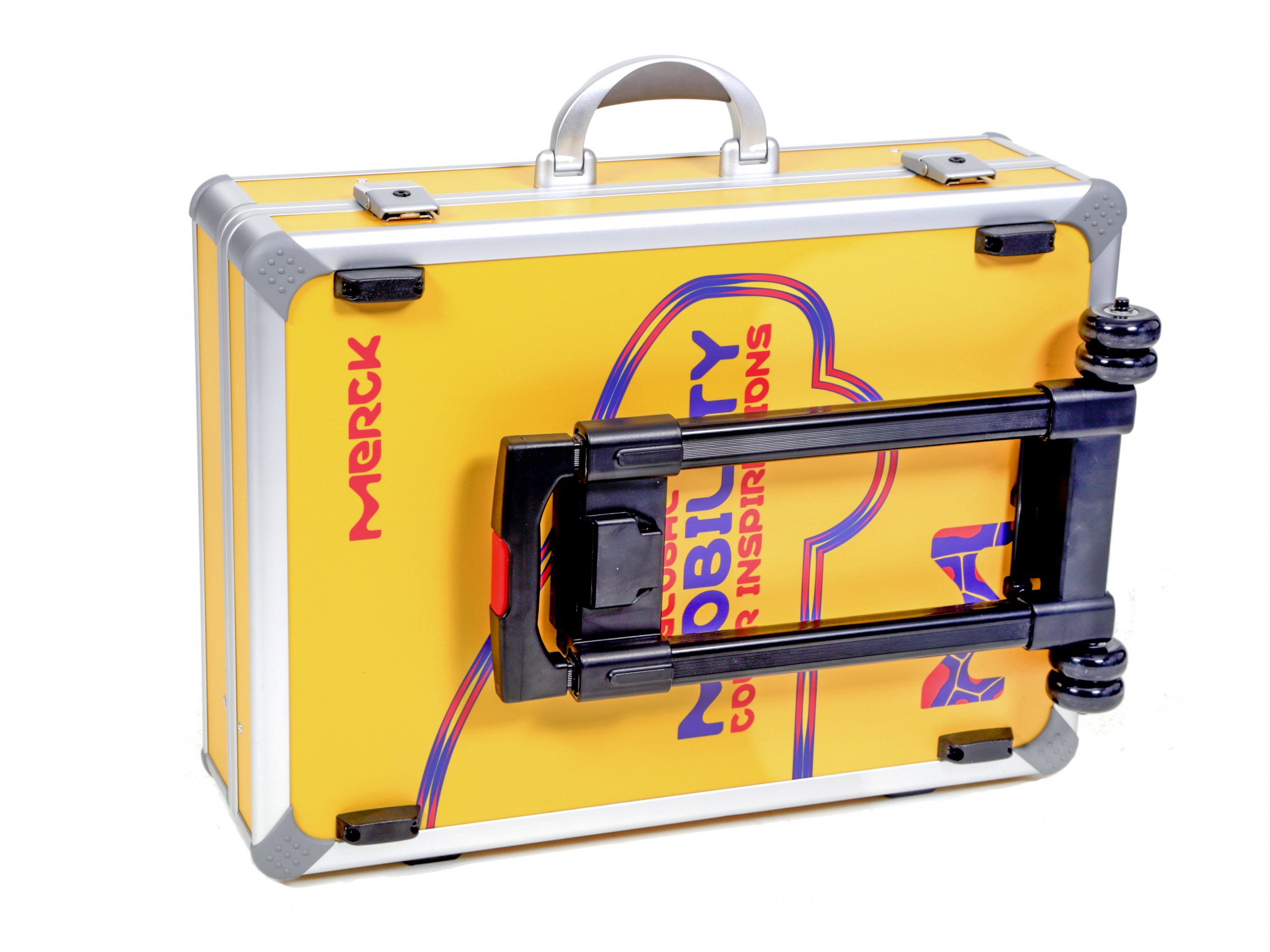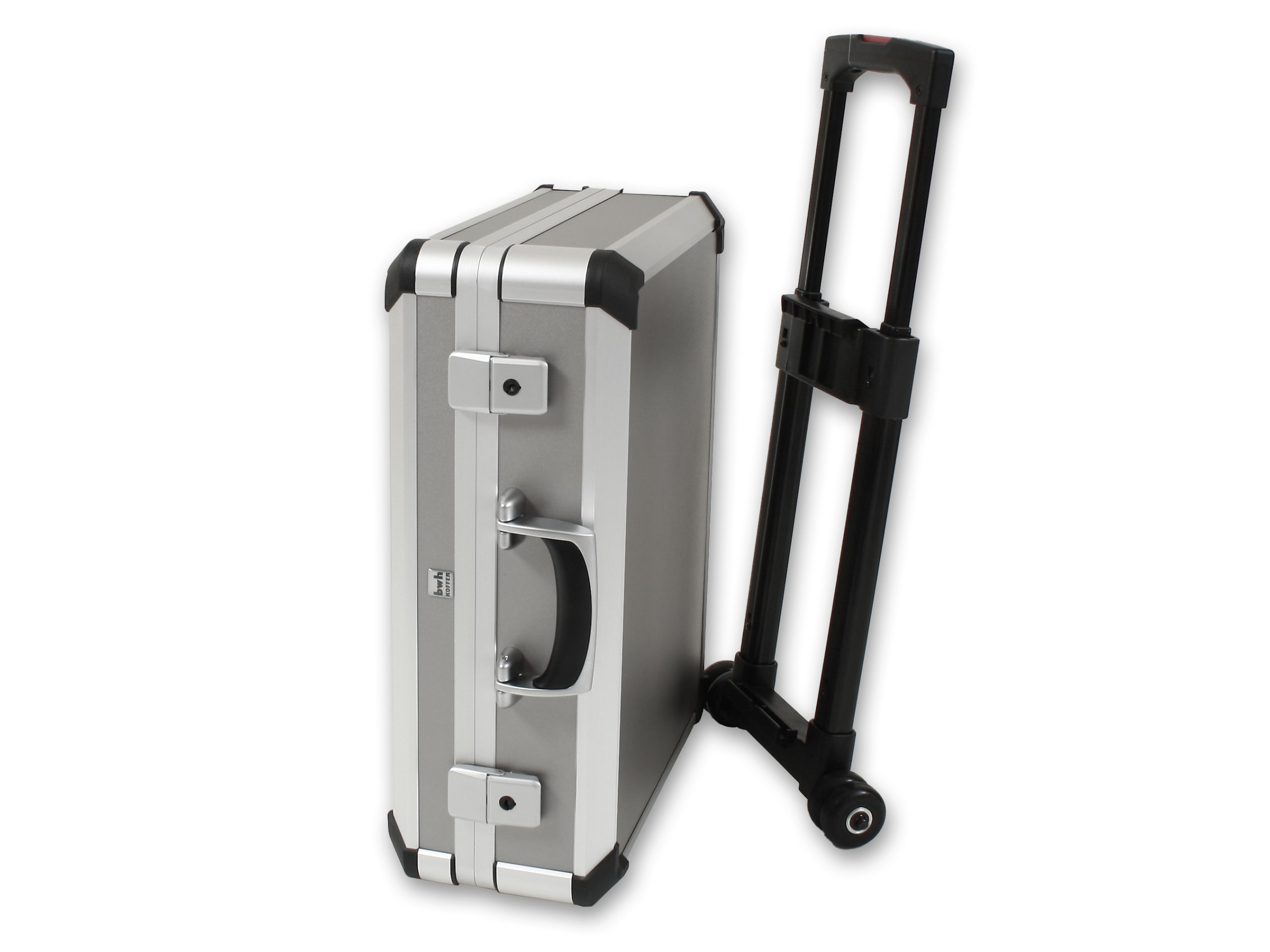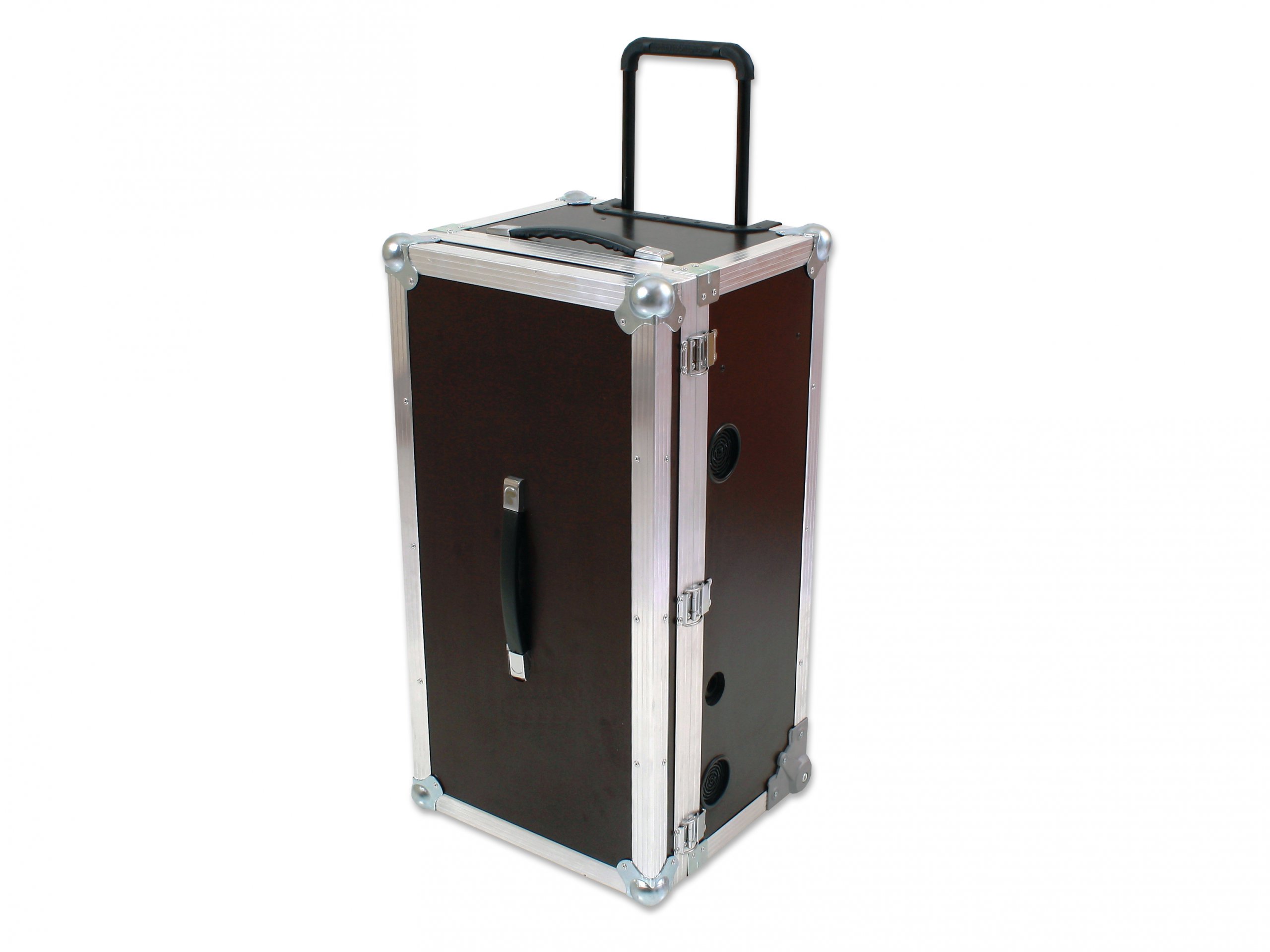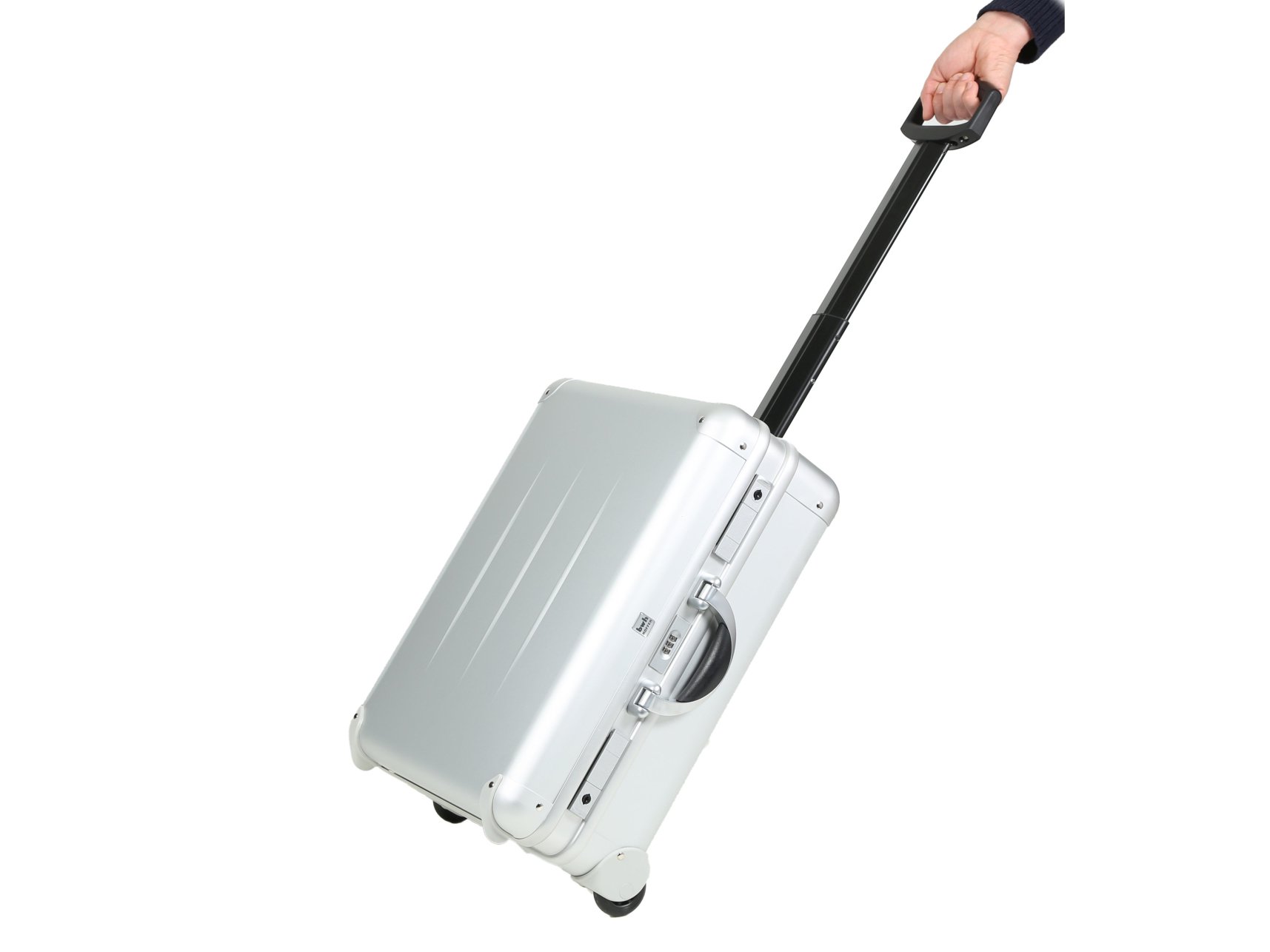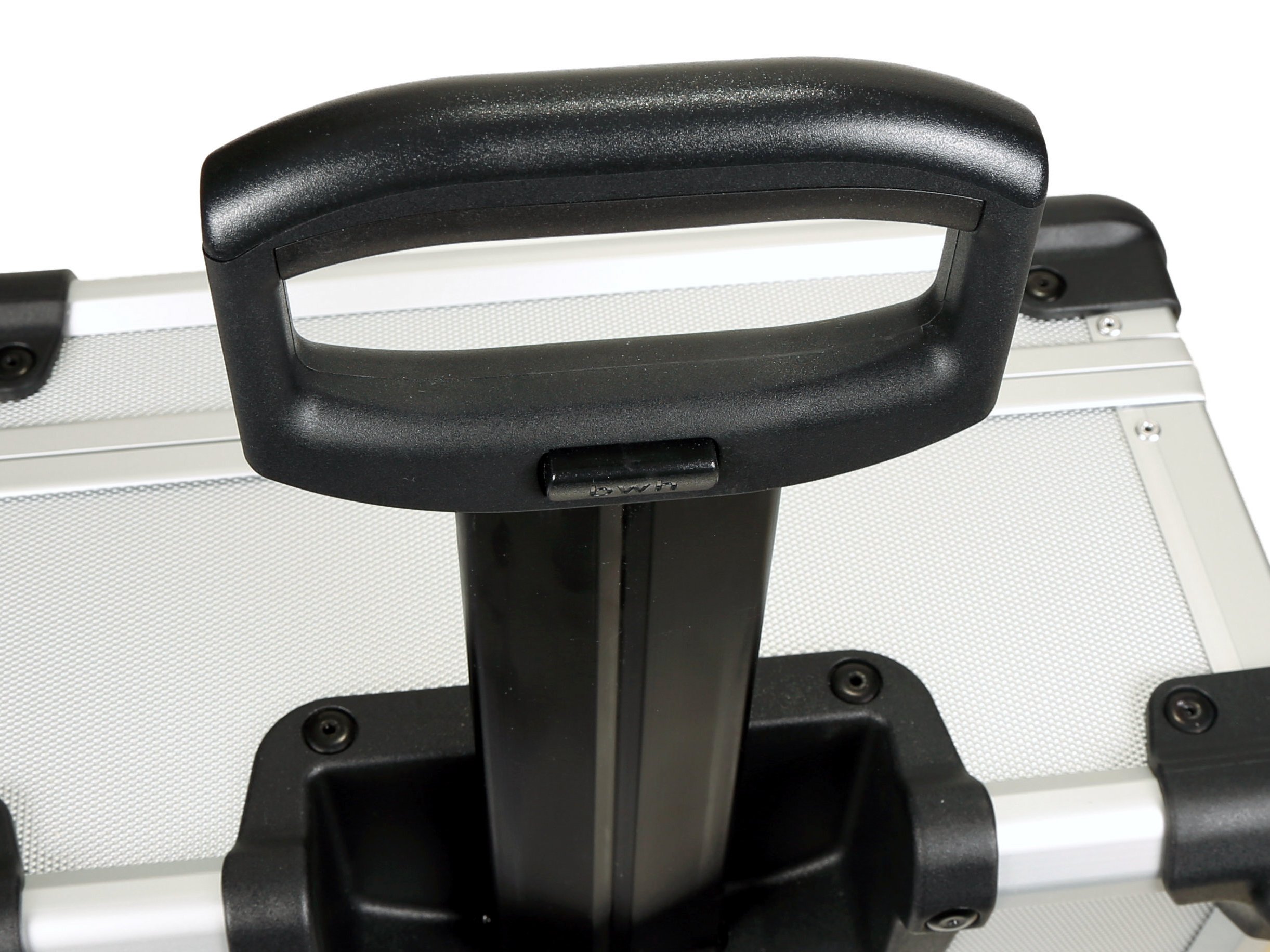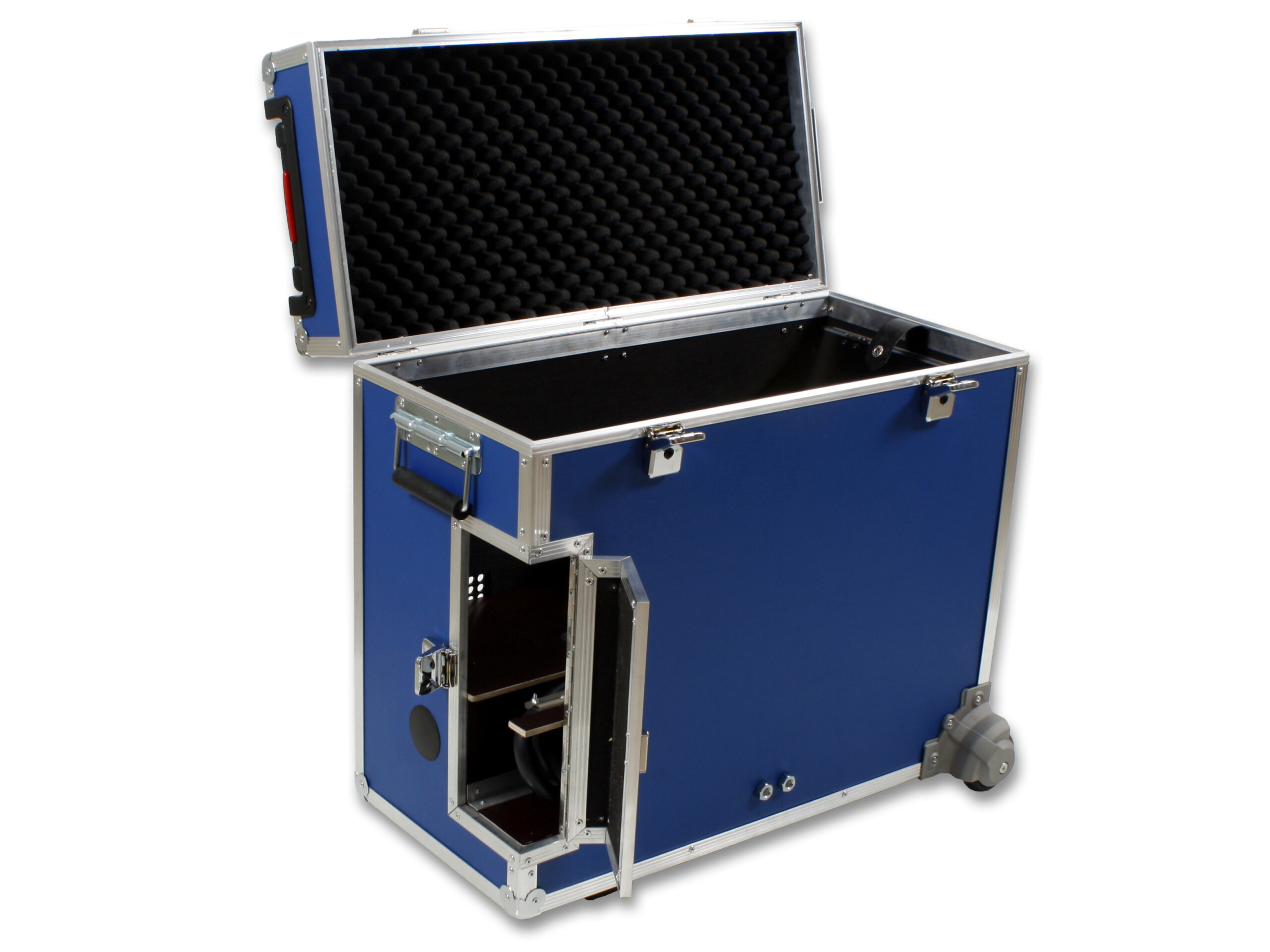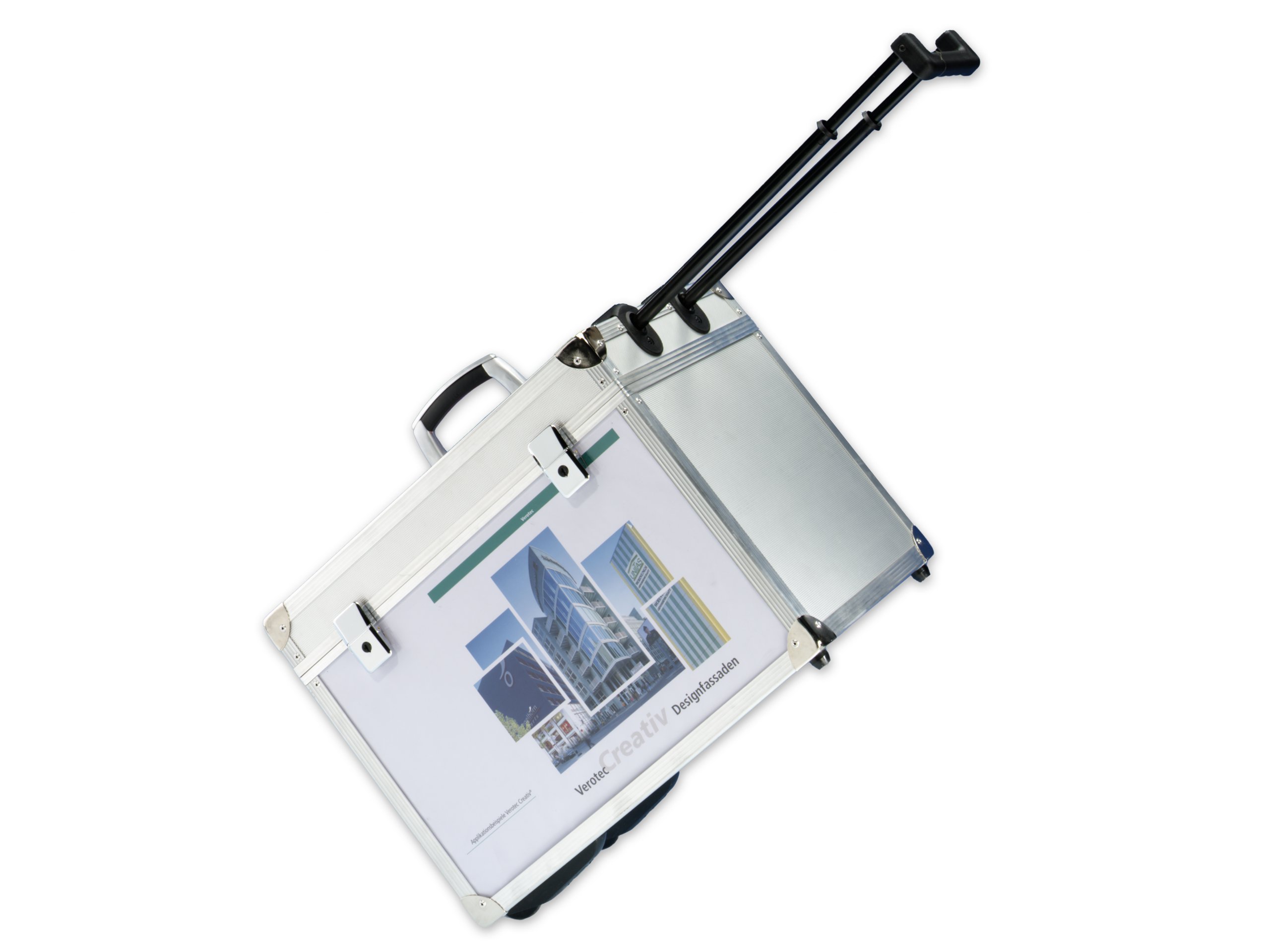 Trolley systems – from the standards to the individual
Both the successful bwh system "Mobil-Fix" and "Mobil-Flex" provide a comfortable transport solution with trolley systems. But individual system solutions are also produced by bwh. Depending on the case model, the castors in the case shell are inserted or fitted from the outside to that absolutely no space is lost on the inside.
Quick and energy saving
We all know about it. The case is heavy and it's a long distance from the car park to the presentation room. Let alone the endlessly long corridors in international airports. Castors are helpful there, even more helpful and all the more comfortable are trolley system which clearly enable the quick and energy saving transportation of the case over long distances.
Besides the option to have an individual trolley system developed by bwh Koffer for the case, two standard systems are enjoying huge popularity.
"Mobil-Fix" is the permanently installed and height adjustable telescopic handle with two wheels, whilst the second system, "Mobil-Flex", is "attachable" to the case if needed but not permanently mounted. Mobil-Flex also has a height adjustable telescopic handle and two wheels.
Multi-adjustable bwh telescopic handle
Based on our years of experience in case construction, we developed the bwh telescopic handle, which can be adjusted in various positions. Made of high-quality, anodised aluminium profiles, the new telescopic handle can be adapted to any bwh case size.
Smooth running of the trolley linkage is ensured by the internal assembly. The bwh telescopic handle is also very good in terms of durability and handiness. The telescopic handle convinces by its high load capacity and high comfort.
Lid pockets – everything has its place
The bwh lid pockets make everyday working life tremendously easier. The always thought-out division into tidy pouches helps to prevent any chaos inside the case. Everything stays where it belongs.
A tidy case is a tidy mind
Even the best case is useless if there is simply no way to keep the interior tidy. bwh Koffer provides relief with the practical document pockets. Depending on requirements, the document pouches can be integrated into the case. From a DIN A4 block to pens and business cards, to a glasses case, everything can be safely and orderly arranged there. Every item is exactly where it needs to be. This also applies to an integrated compartment to securely hold a laptop, mobile or other technical equipment. The case thus rapidly becomes a mobile office with fixed organisation principles.
However, even the craftsman knows how to appreciate order in the work case: The screwdriver range remains, guaranteed, in its correct position when in transit. Lid pockets from bwh can also be provided for the special requirements of service cases. Understandably, this also applies to other industries such as cosmetic products and beauty items, for example. Even here a thought-out division is the condition for a successful start to the working day.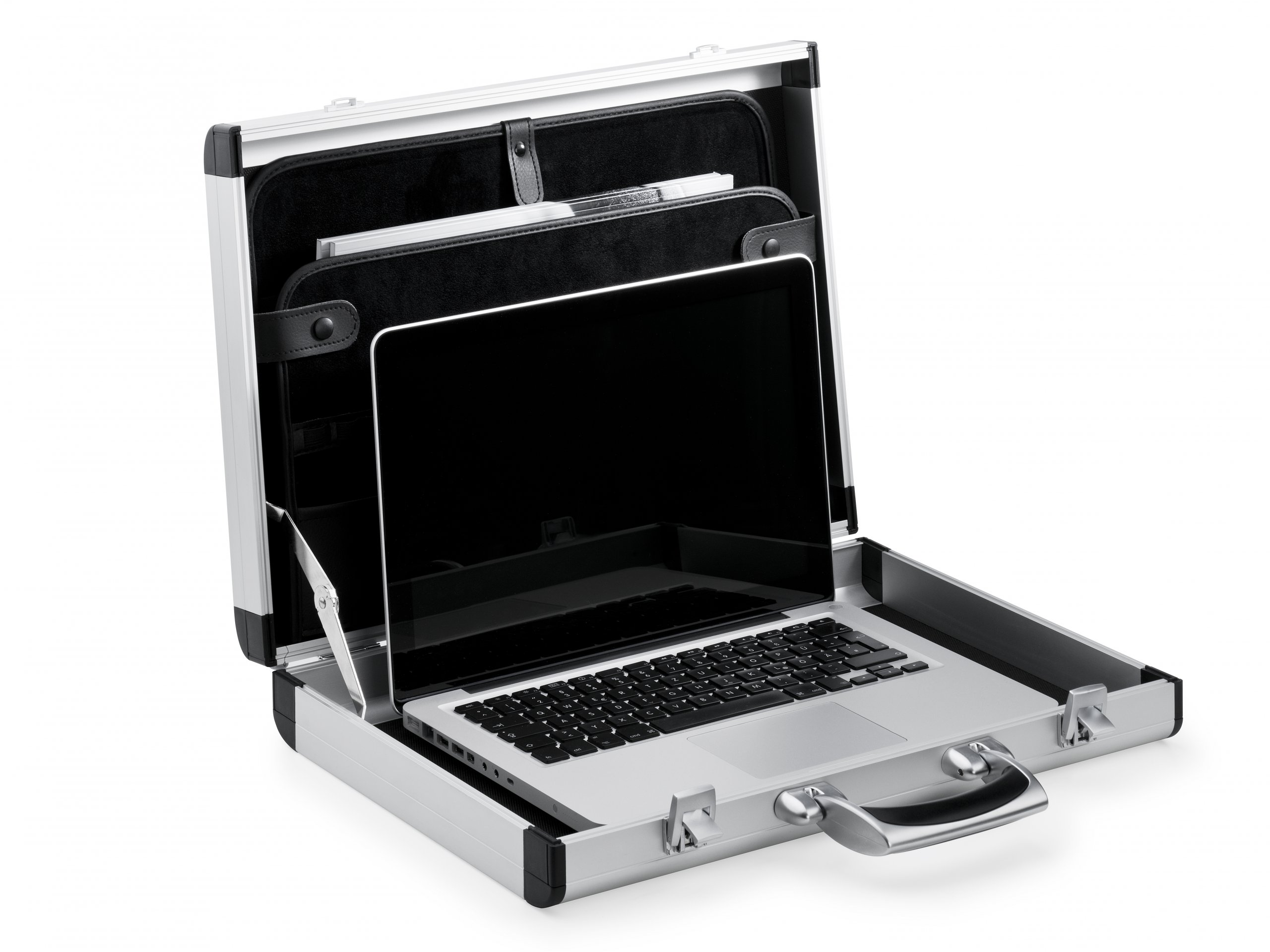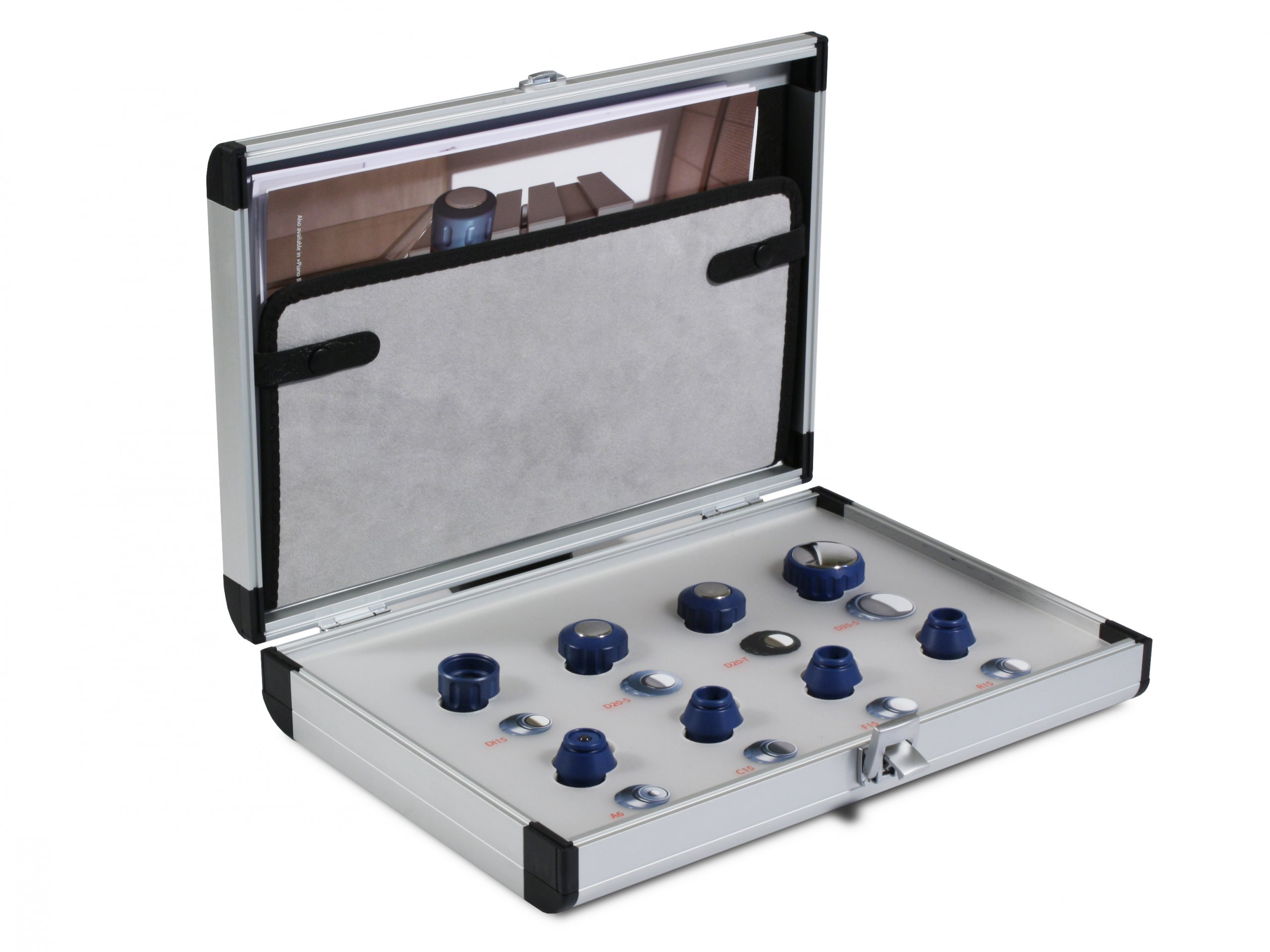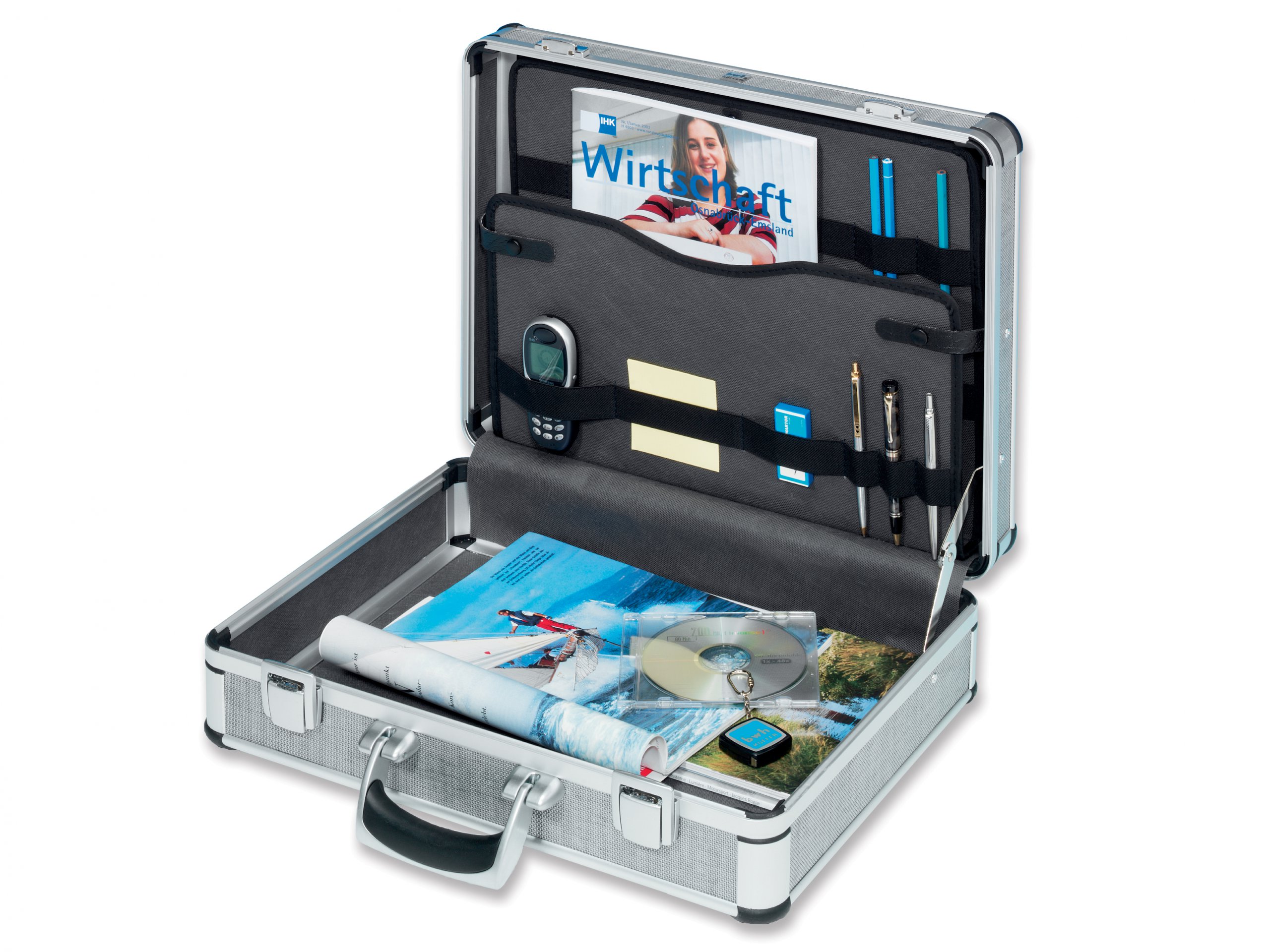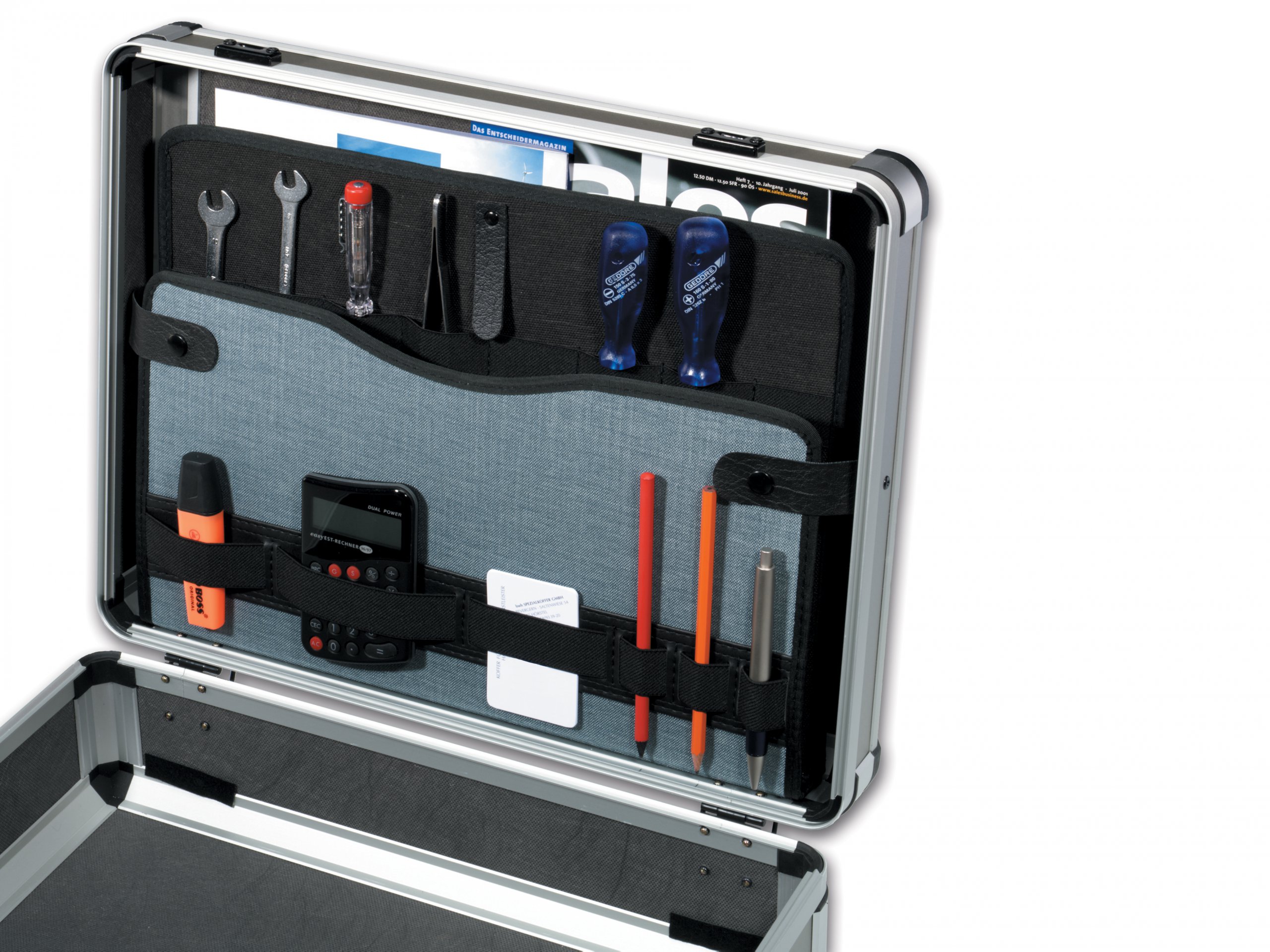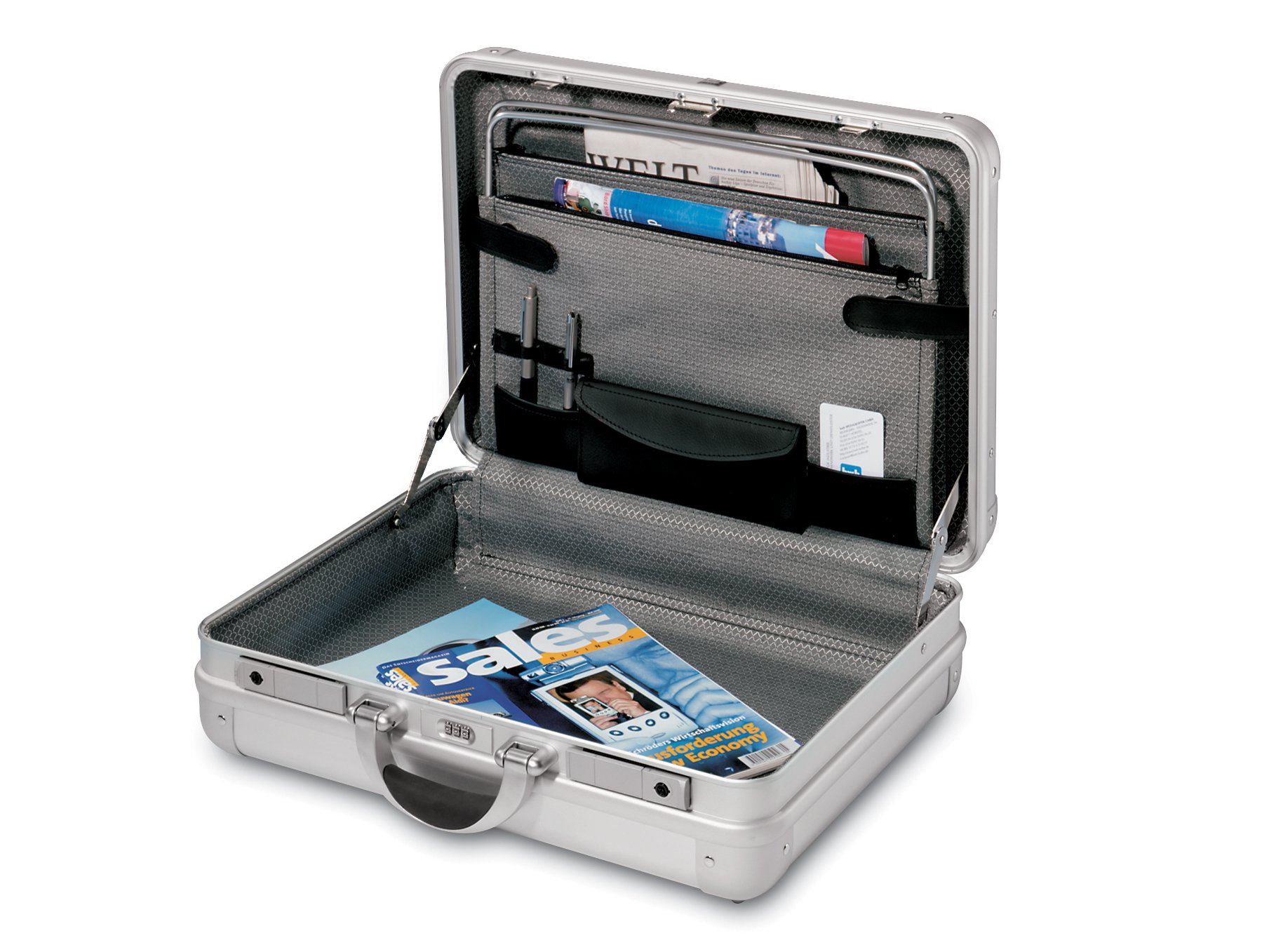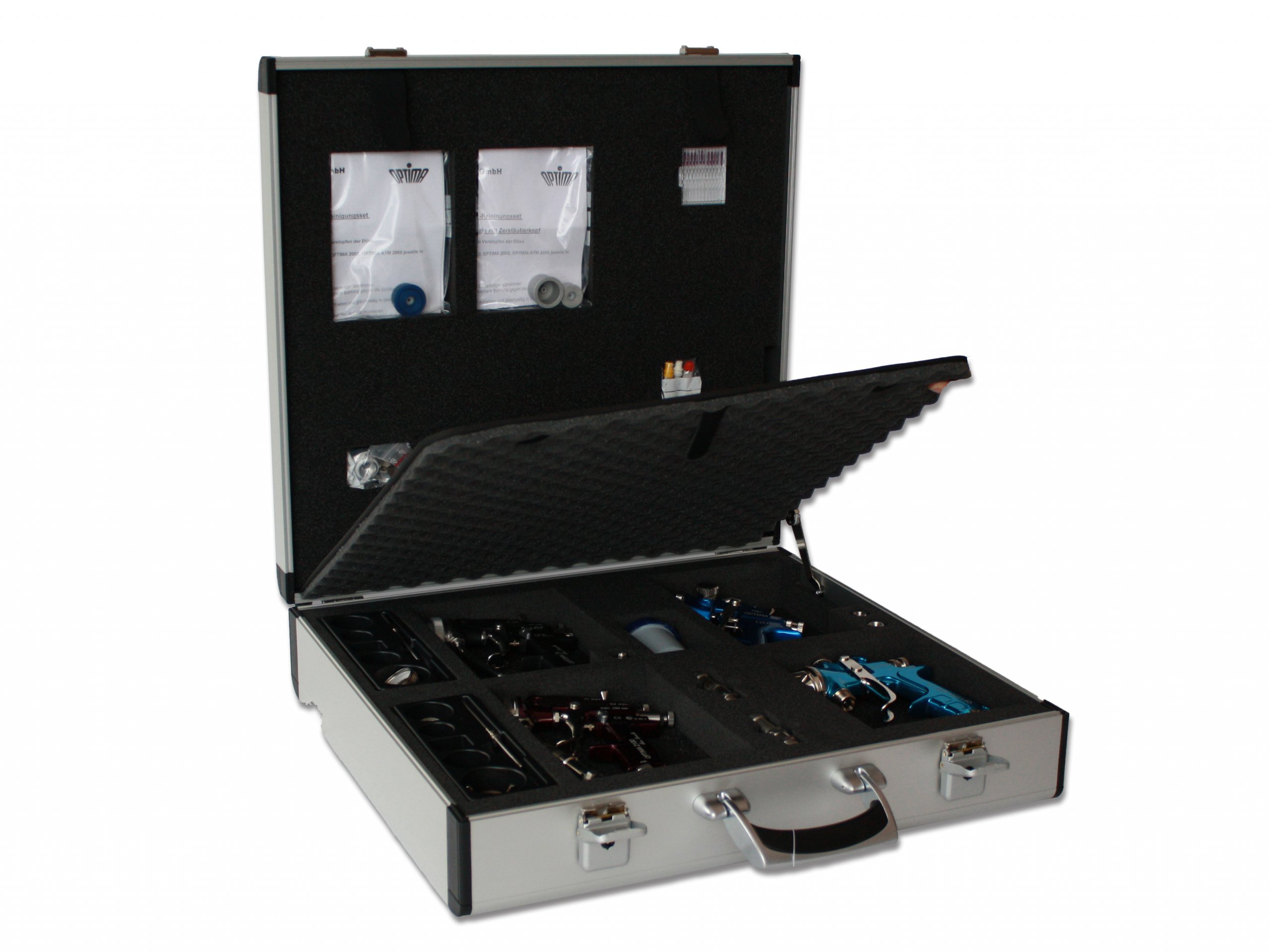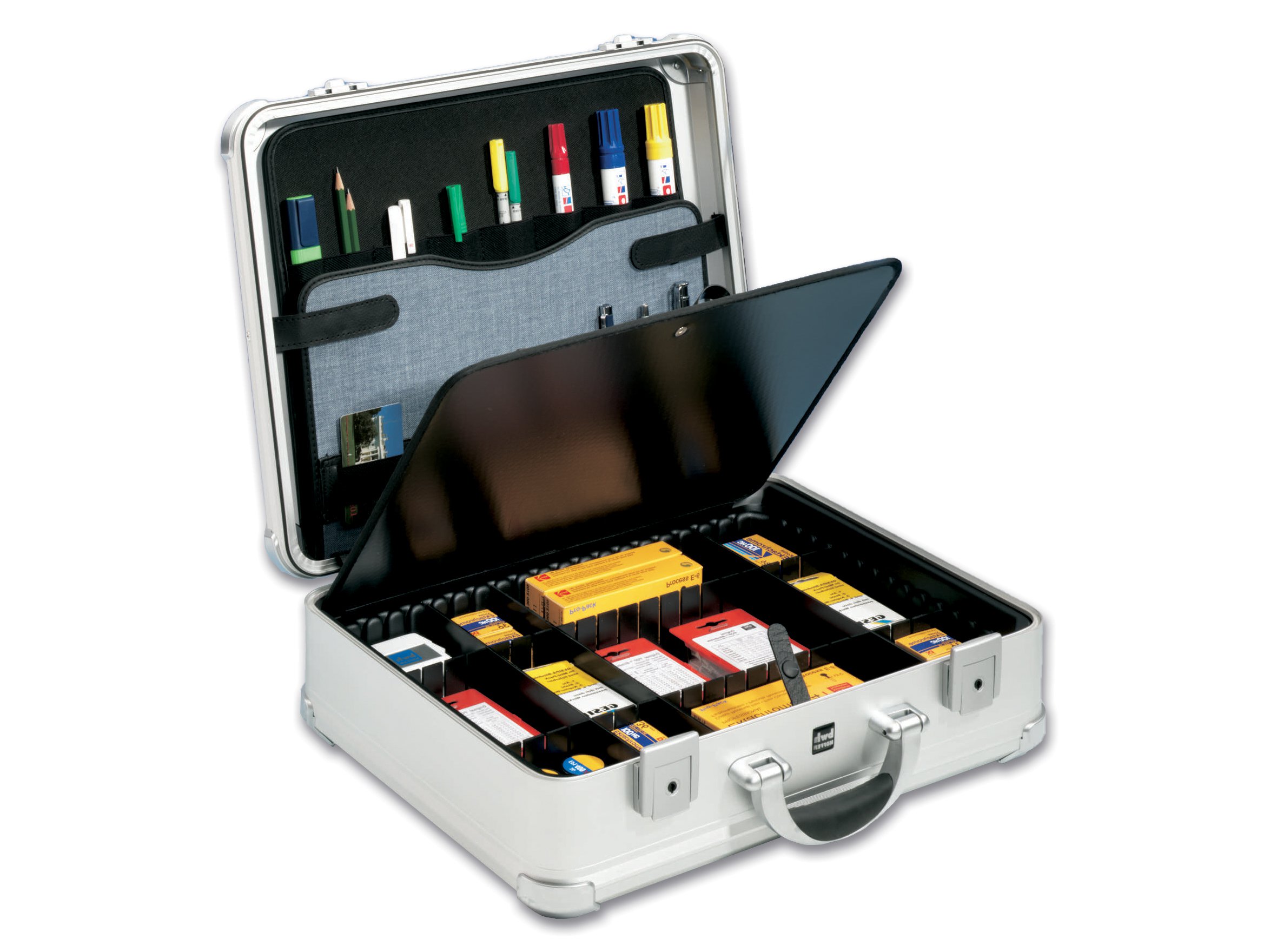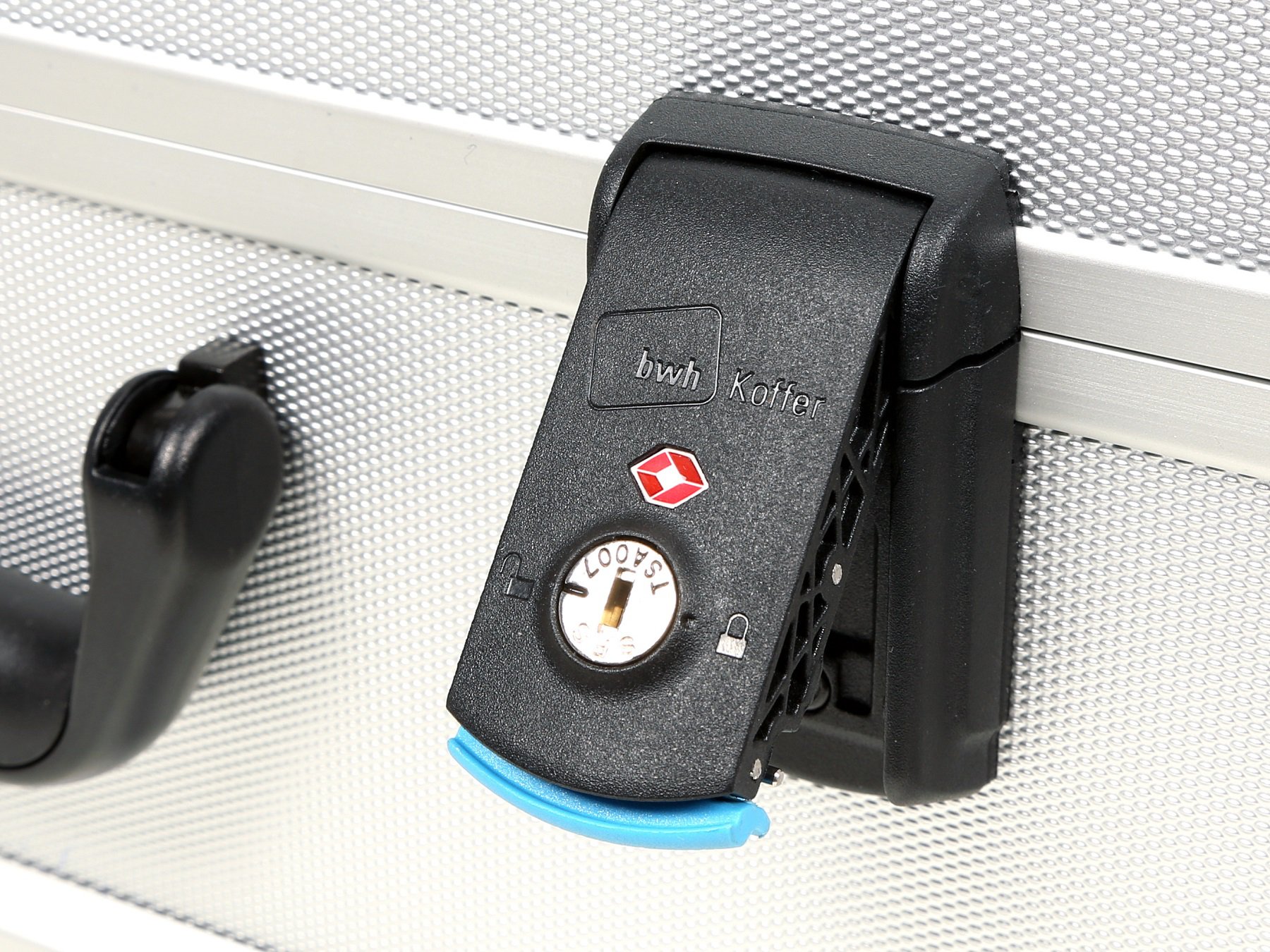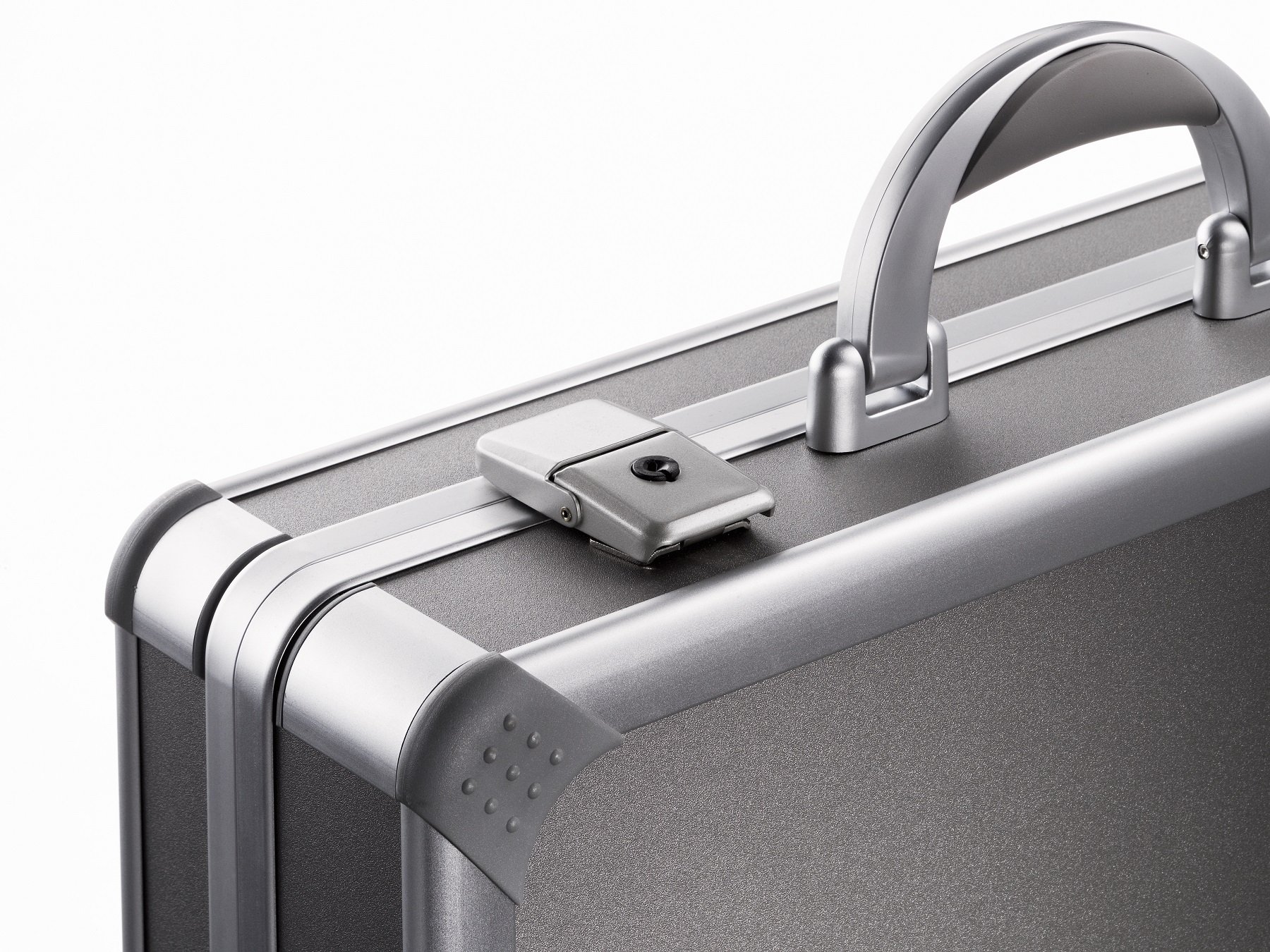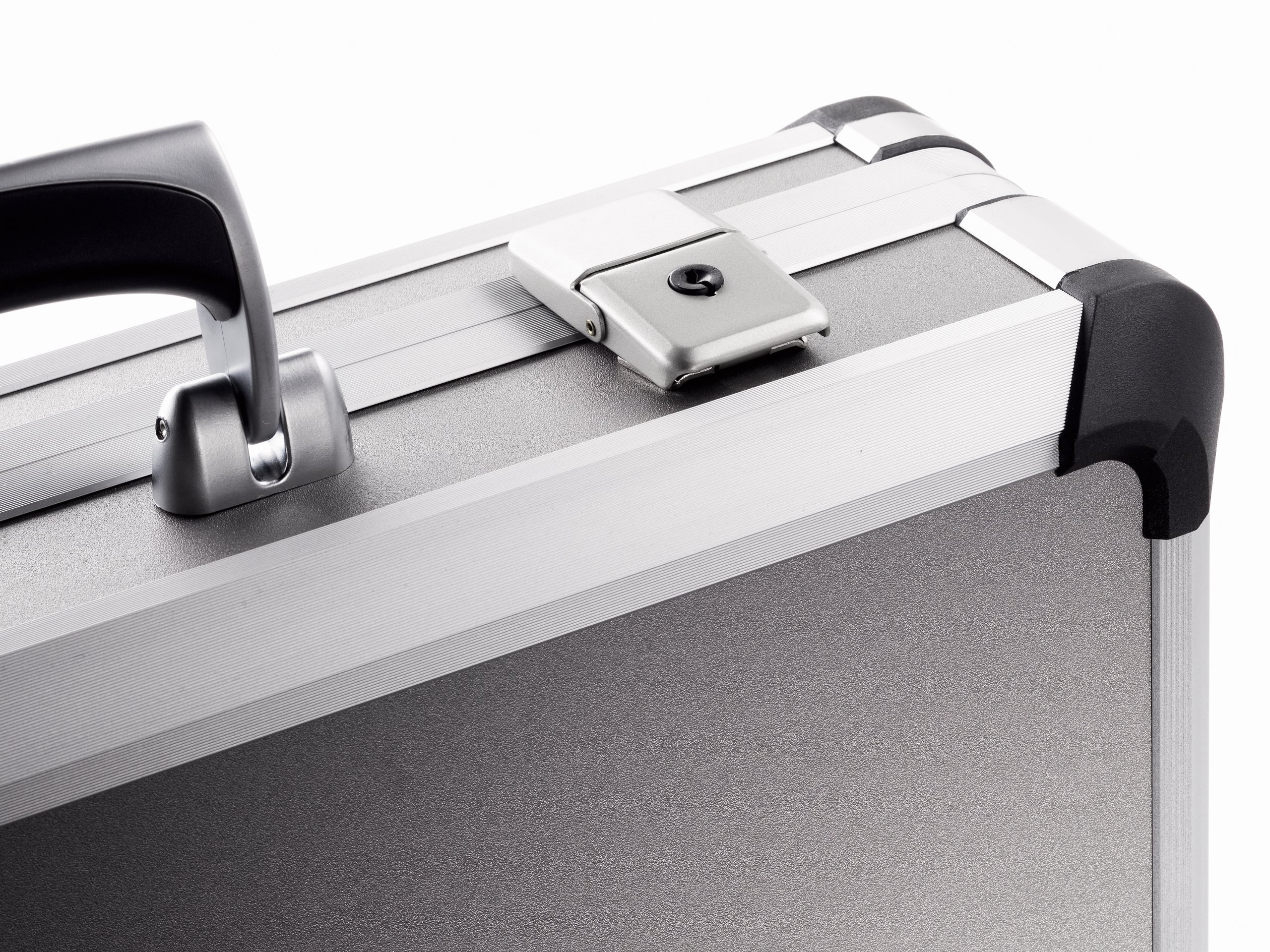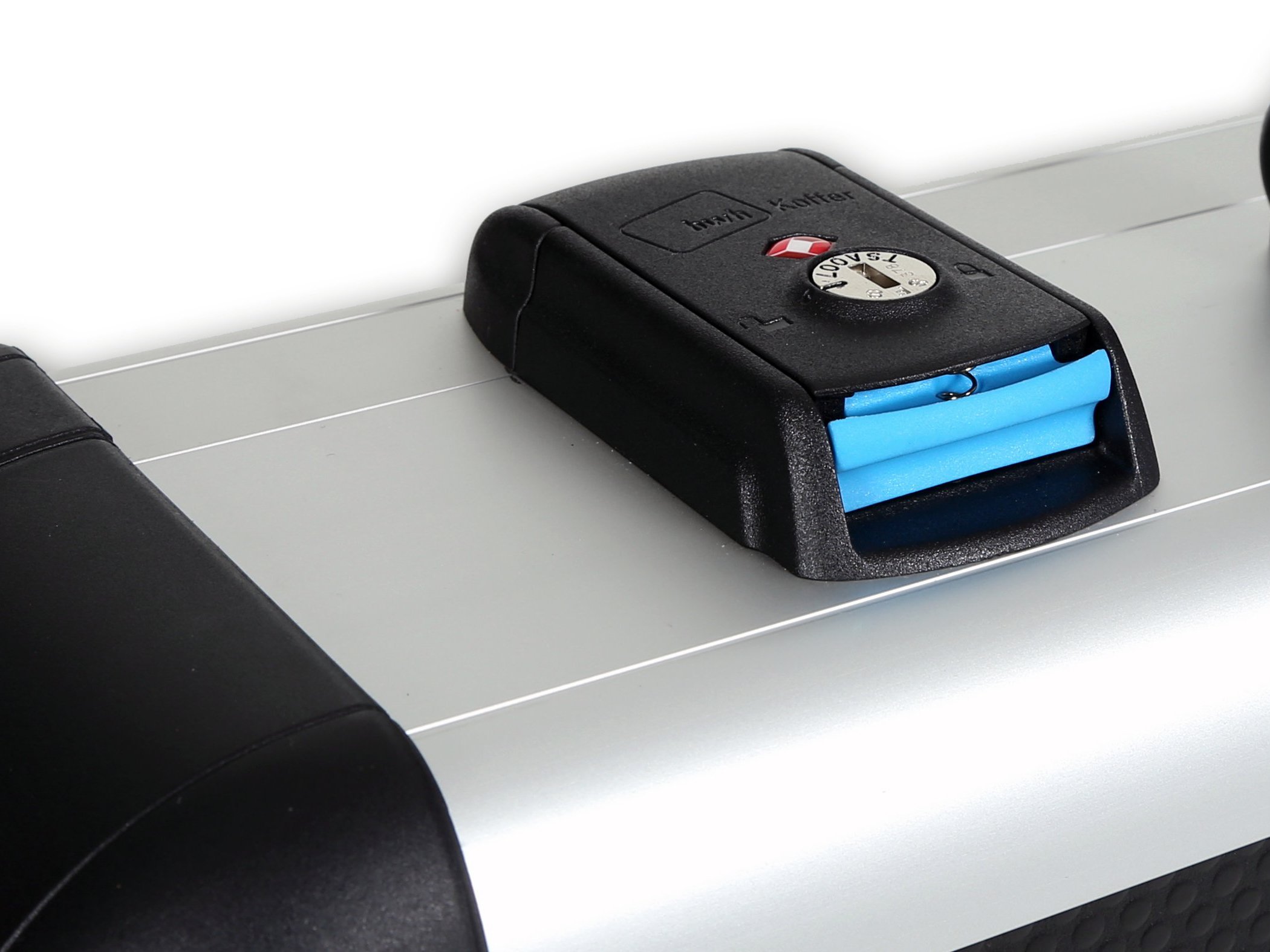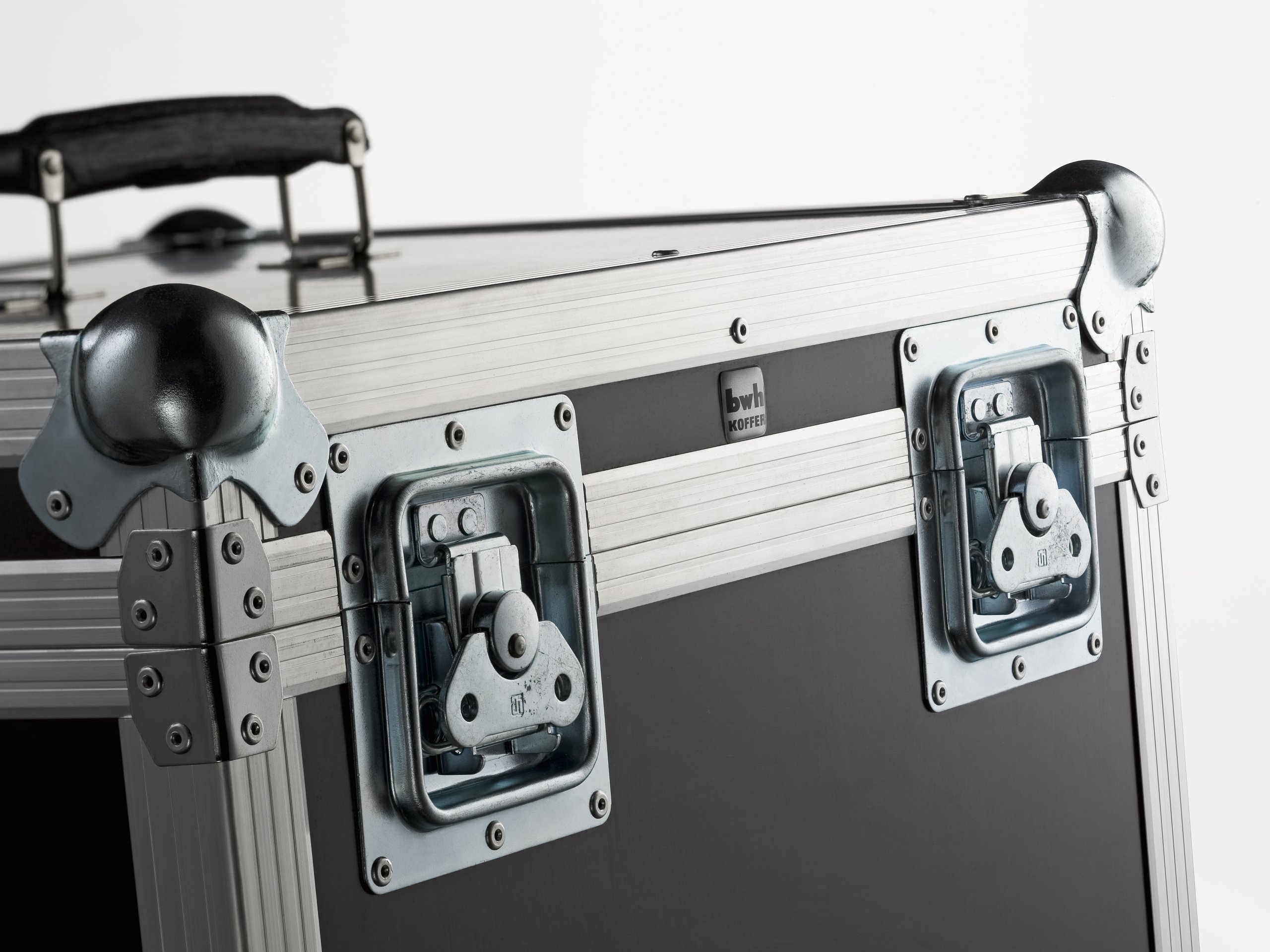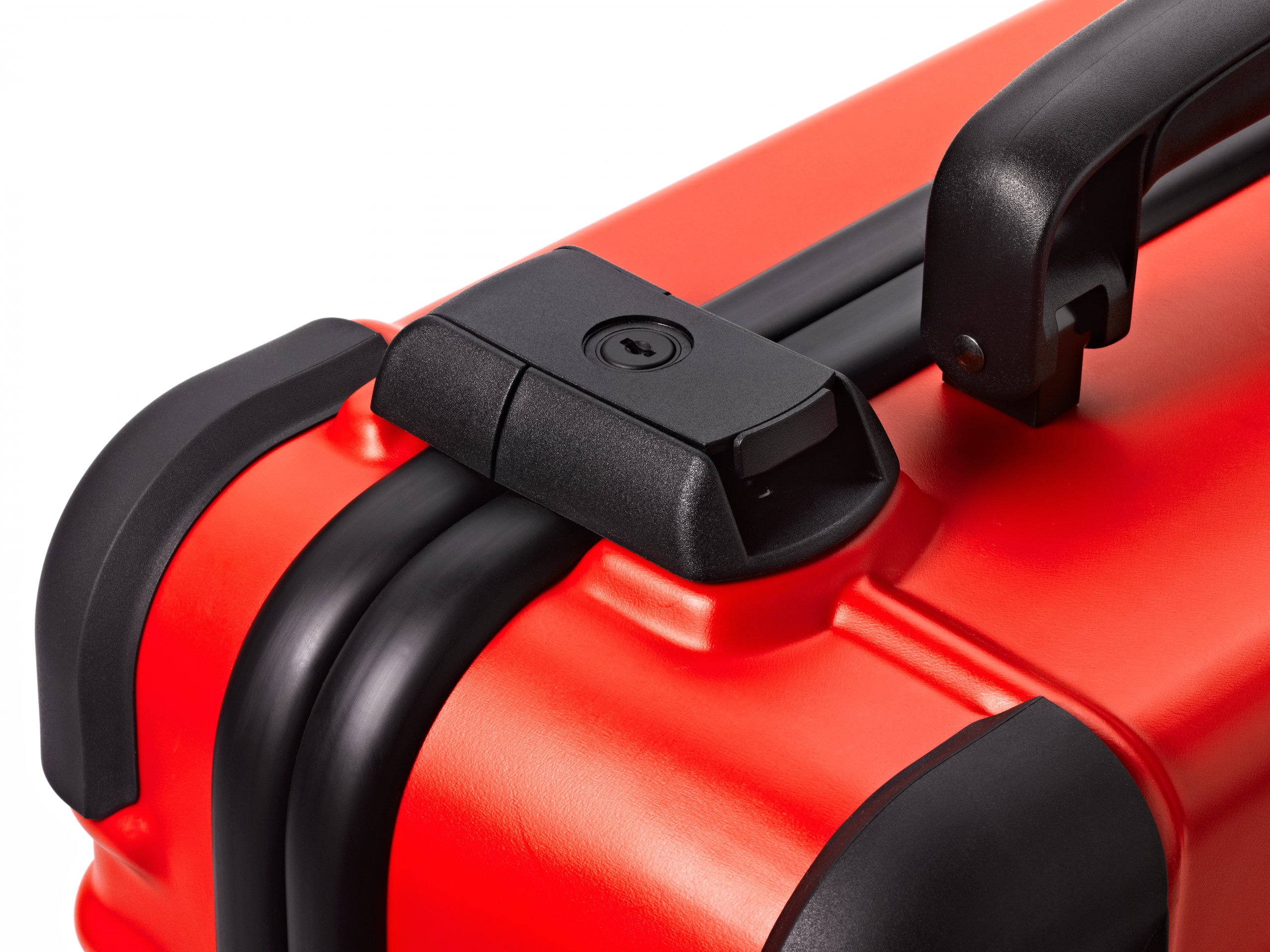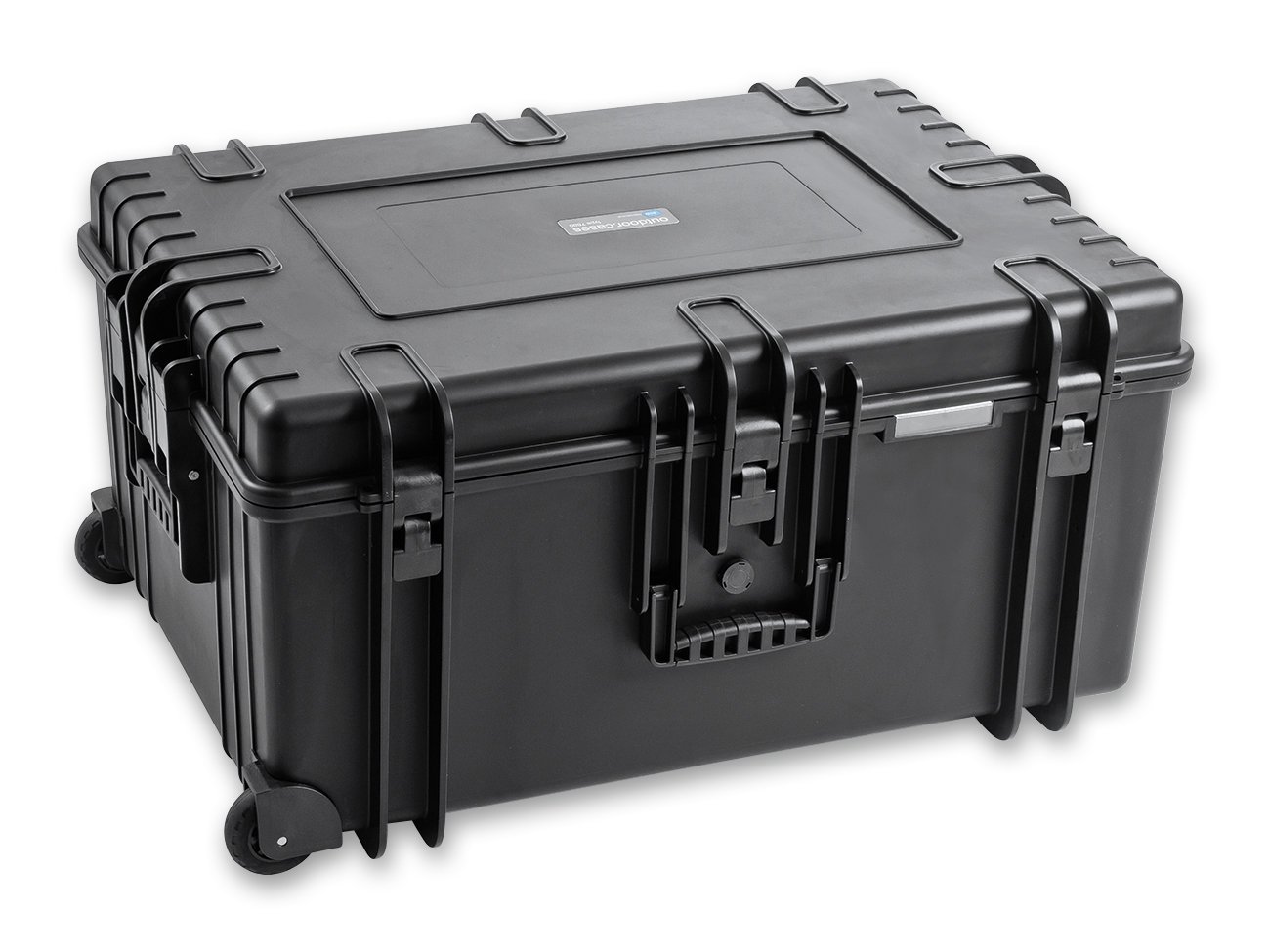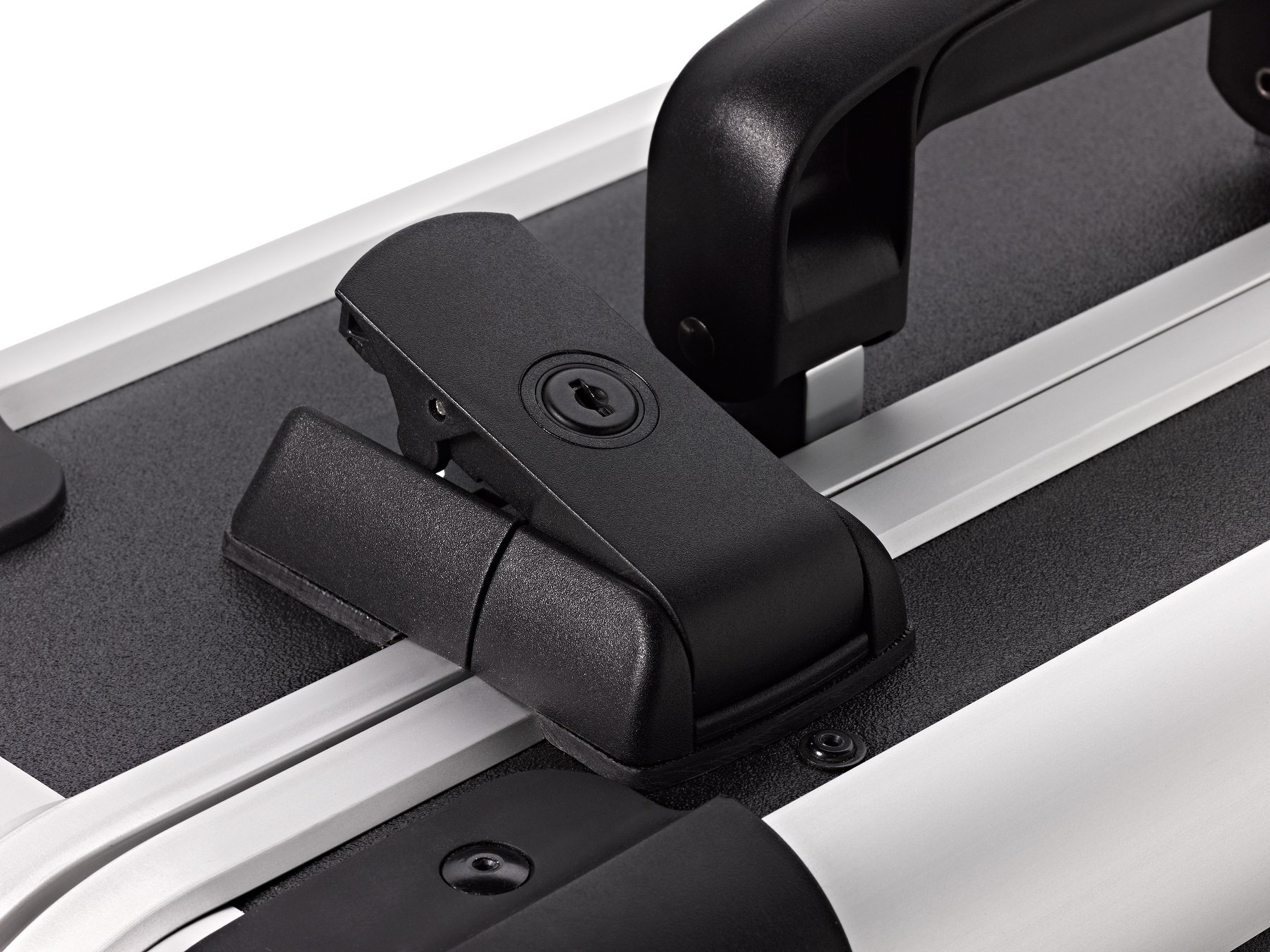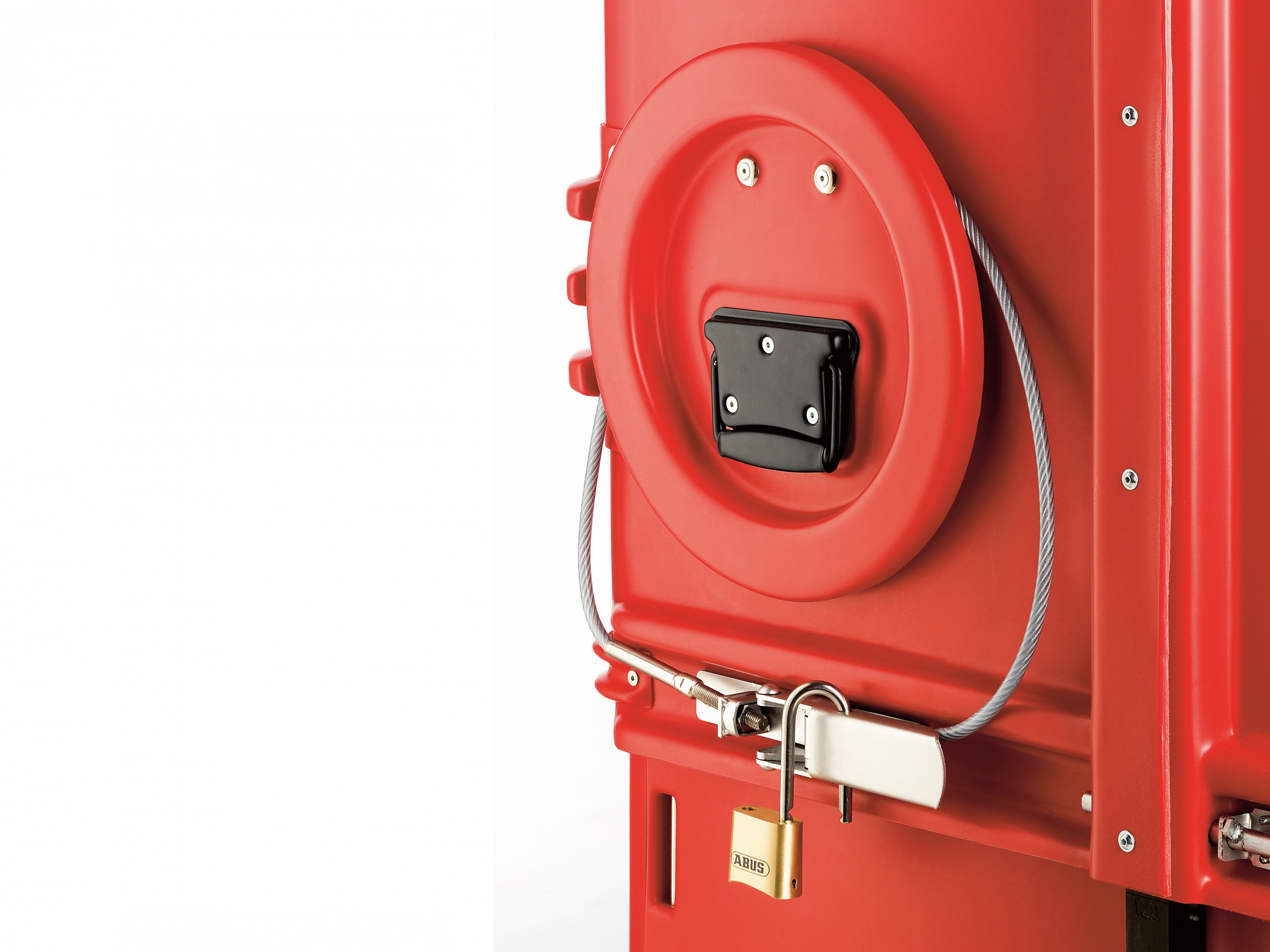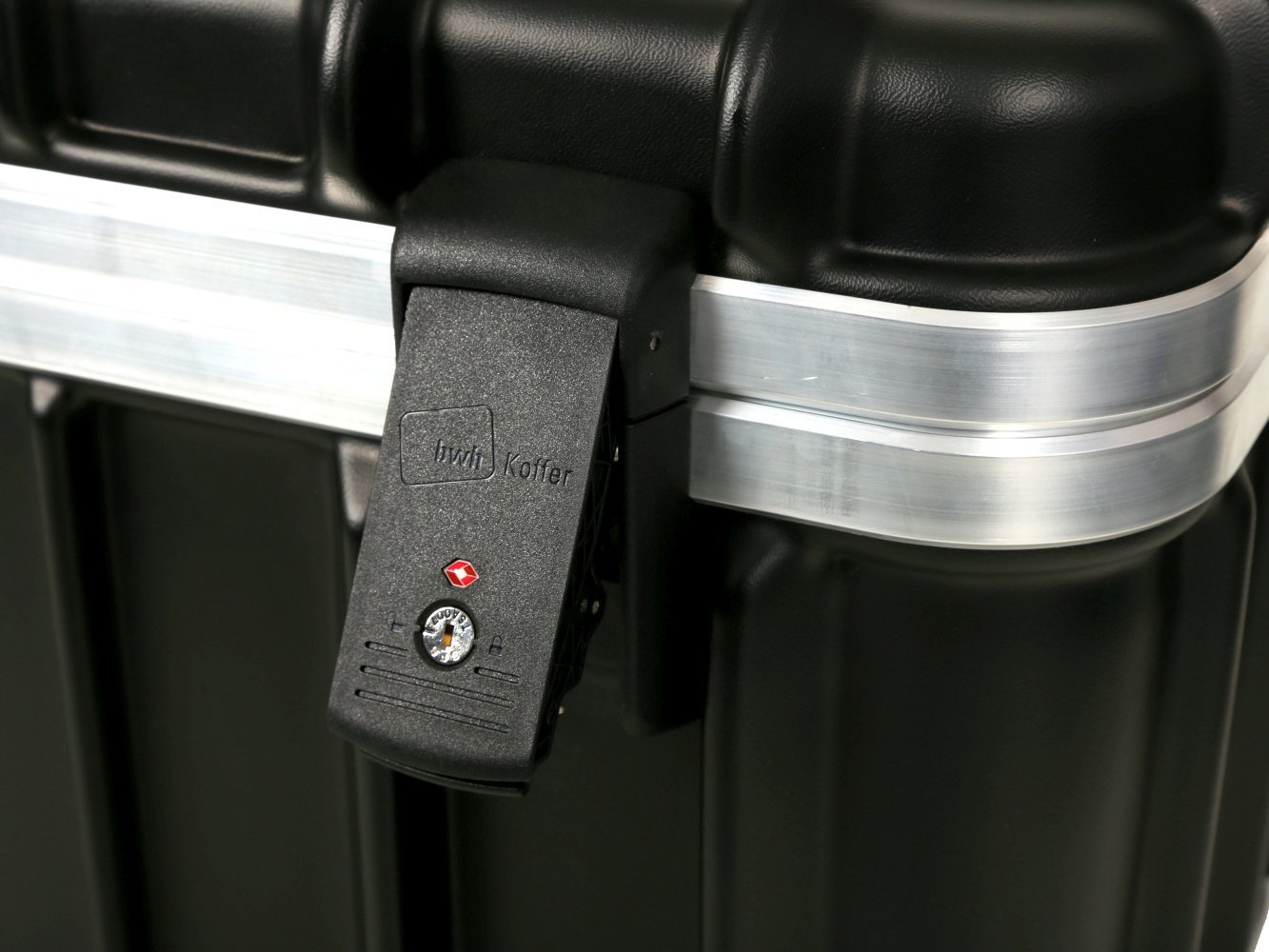 Locking systems – safe is secure
Locking systems need to be reliable and defy thieves. bwh offers tailor-made solutions for various security requirements.
Security from damage, theft and unauthorised opening
The robust design and the long standing knowledge of producing bwh case solutions provide secure protection against damages. For securing the goods to be transported from theft and unauthorised opening, the versatile locking systems however cater for this, which the cases can be fitted with. Depending on the desired use, locks are used which are either embedded into the case or built onto the exterior.
There are also locks with and without closing mechanisms for upgraded security. For customs purposes, cases can be sealed and thus comply with the legal specifications of customs offices. The Sky Box or the Variosafe Box from bwh can be fitted with a safety cord for safely transporting larger cargo, for example. Further locking systems such as the innovative and tamper-proof "pylocx" system are available for the Casys Box for example.
Of course, TSA locks are also part of the wide range from the bwh Koffer factory. Luggage in or across the USA is X-rayed as standard when flying and examined if suspicious or at random. Should a piece of luggage to be searched be locked, but not secured with a TSA lock, the authorities are authorised to break open the luggage by force. Resulting damages will not be compensated. The US Transportation Security Administration may open the special TSA locks with the aid of a master key and therefore search the cases of airline passengers without the cases being damaged.
Such ideas are needed to safely protect valuable items. The case manufacturer, bwh, transforms these ideas into value-preserving solutions.
Fittings – cases with distinction
A vast selection of fittings, such as locks, hinges and handles always make bwh case solutions truly unique. The range is constantly expanding.
Locks, hinges, handles: Hardly any manufacturer has such an extensive selection
Constructing individual cases requires great flexibility and creative development activities. In addition to exclusive aluminium cases in numerous variations, bwh manufactures plastic shell case for in and outdoor uses, robust transport solutions and stylish briefcases. What is clear in all of them is the love for detail that makes a bwh case one of a kind beyond comparison.
Locks, hinges, handles and other construction elements, which are available in a wide selection in the bwh case factory, play a significant role in this personal touch. Hardly any manufacturer has such an extensive selection. The bwh Koffer experts will advise you during the planning of your individual special case when selecting suitable metal fittings.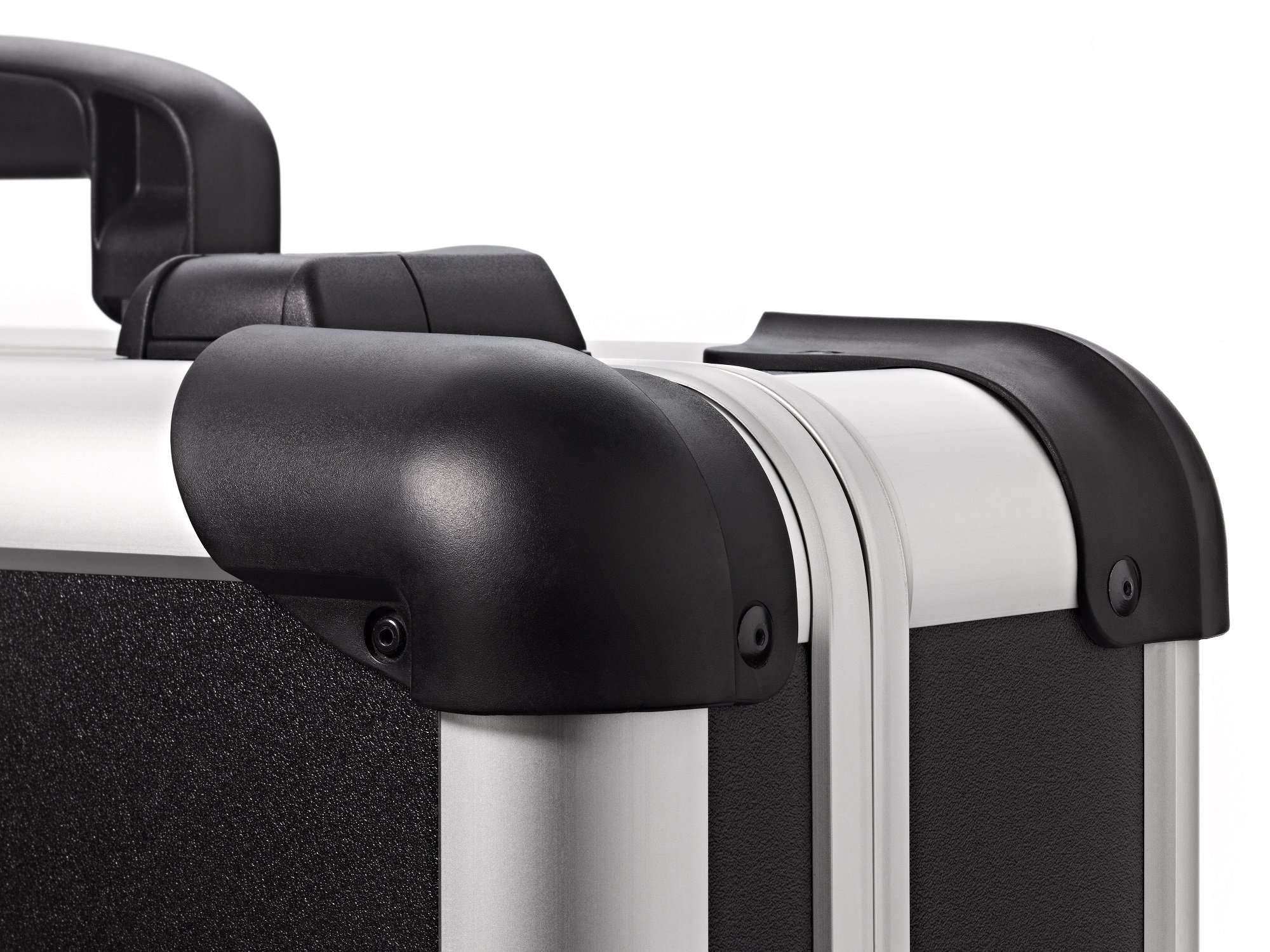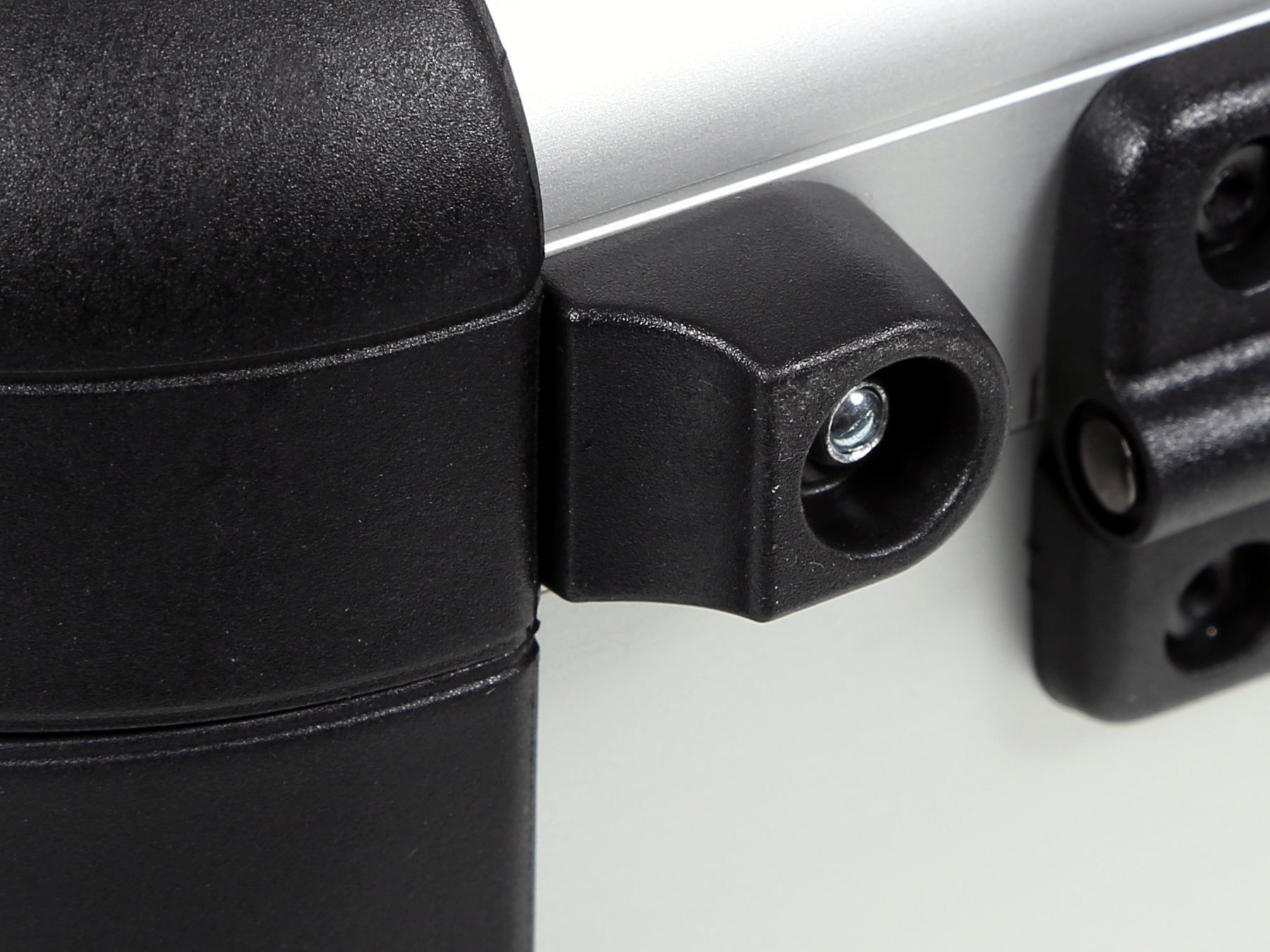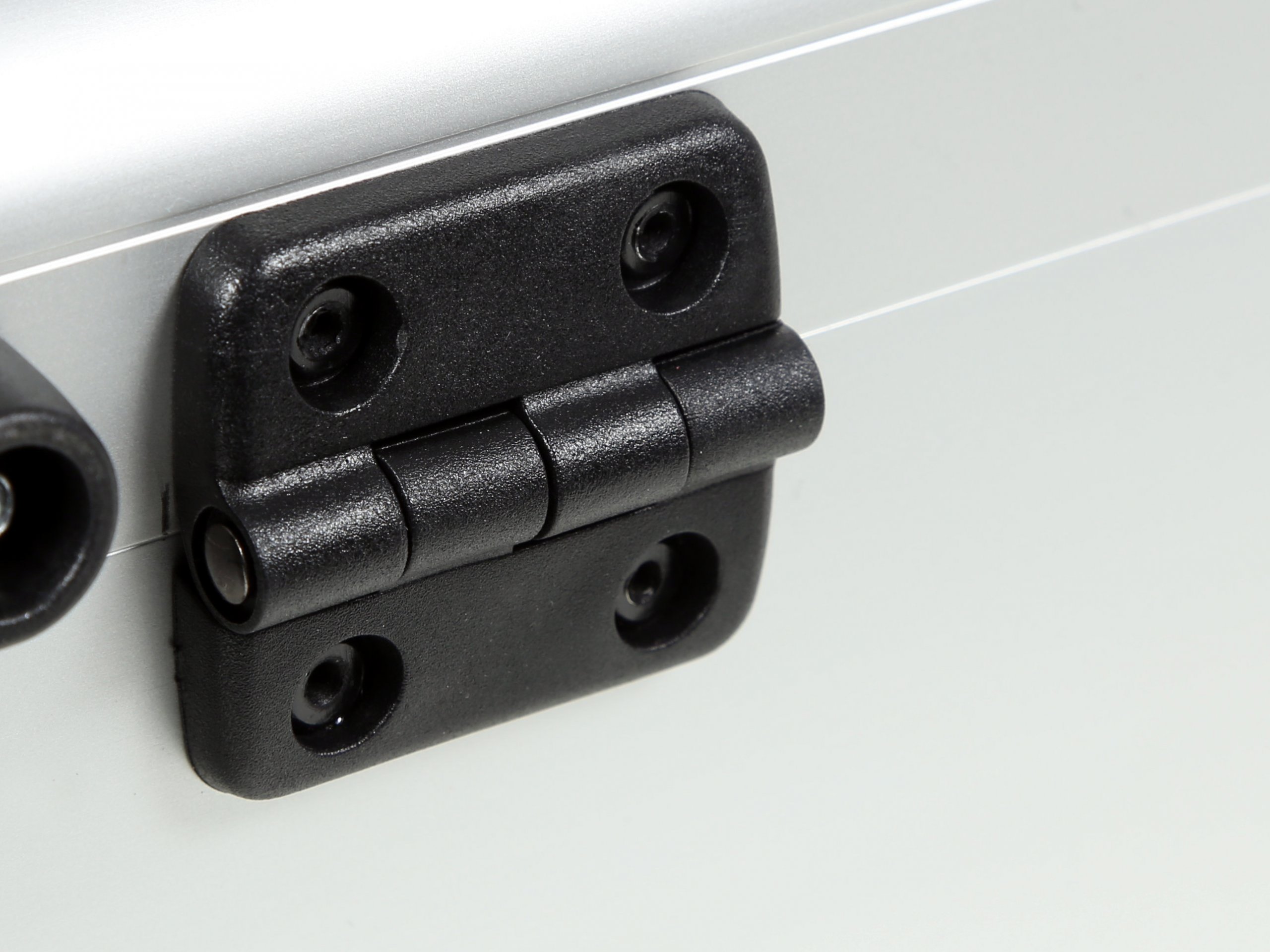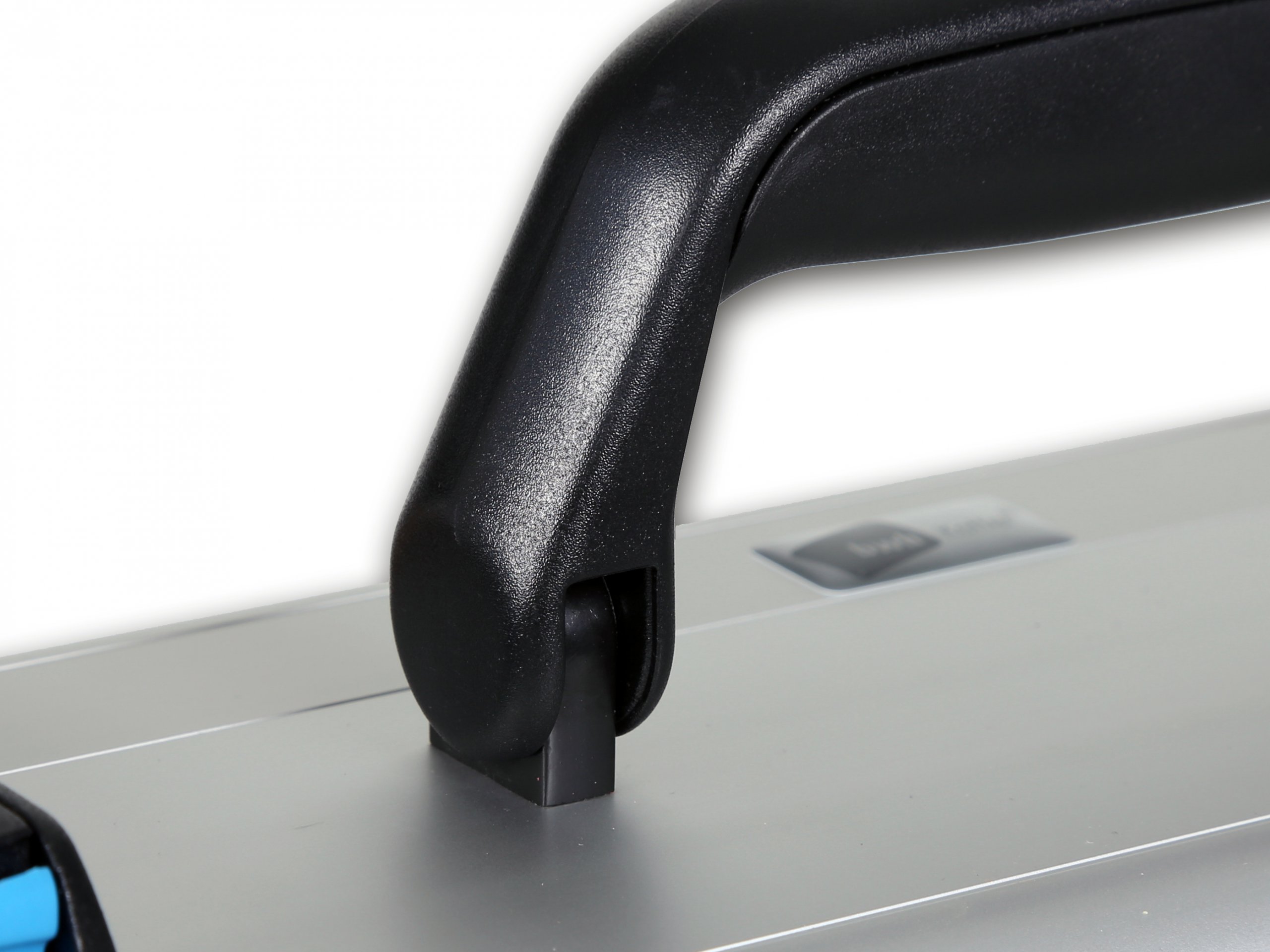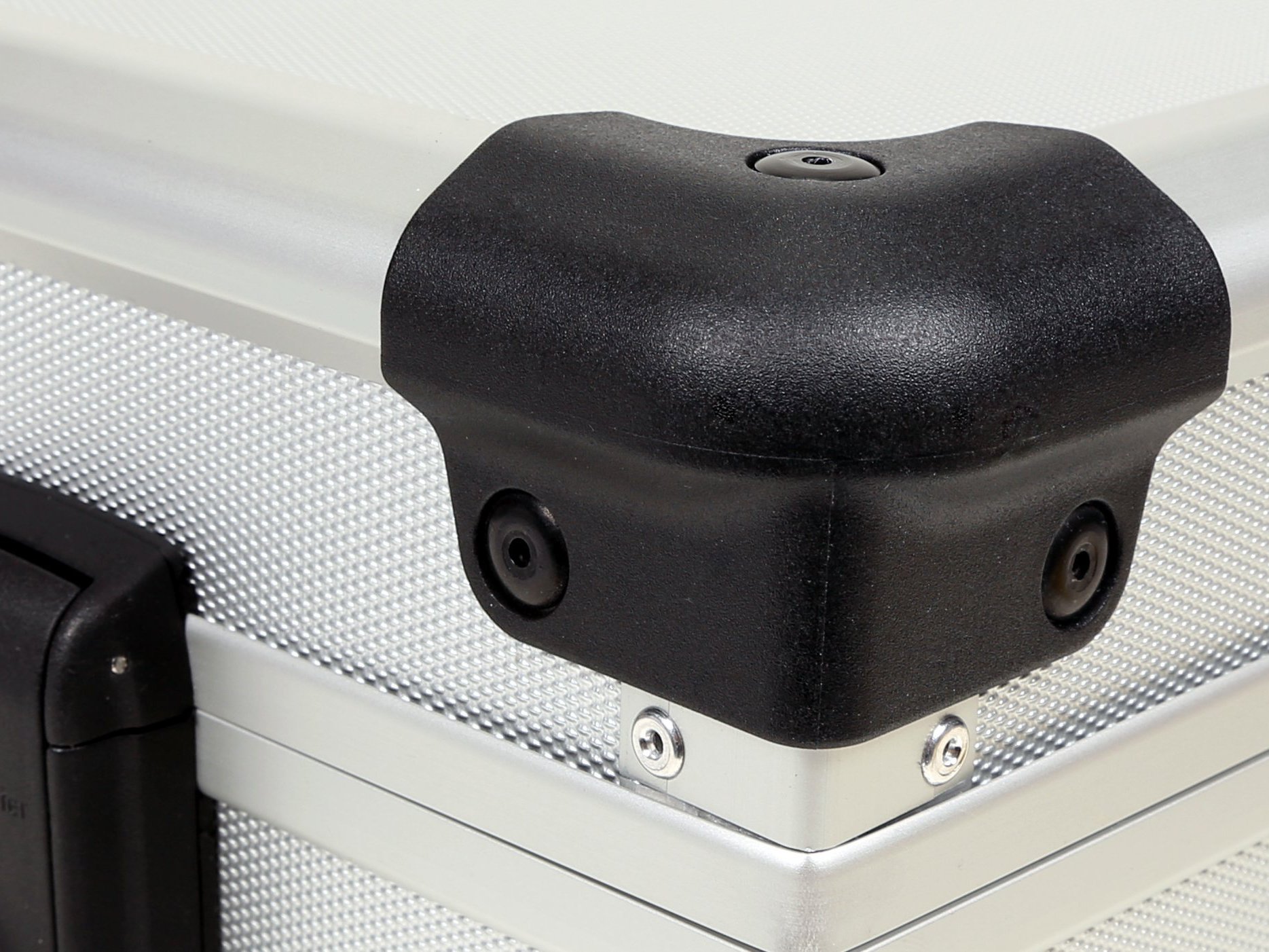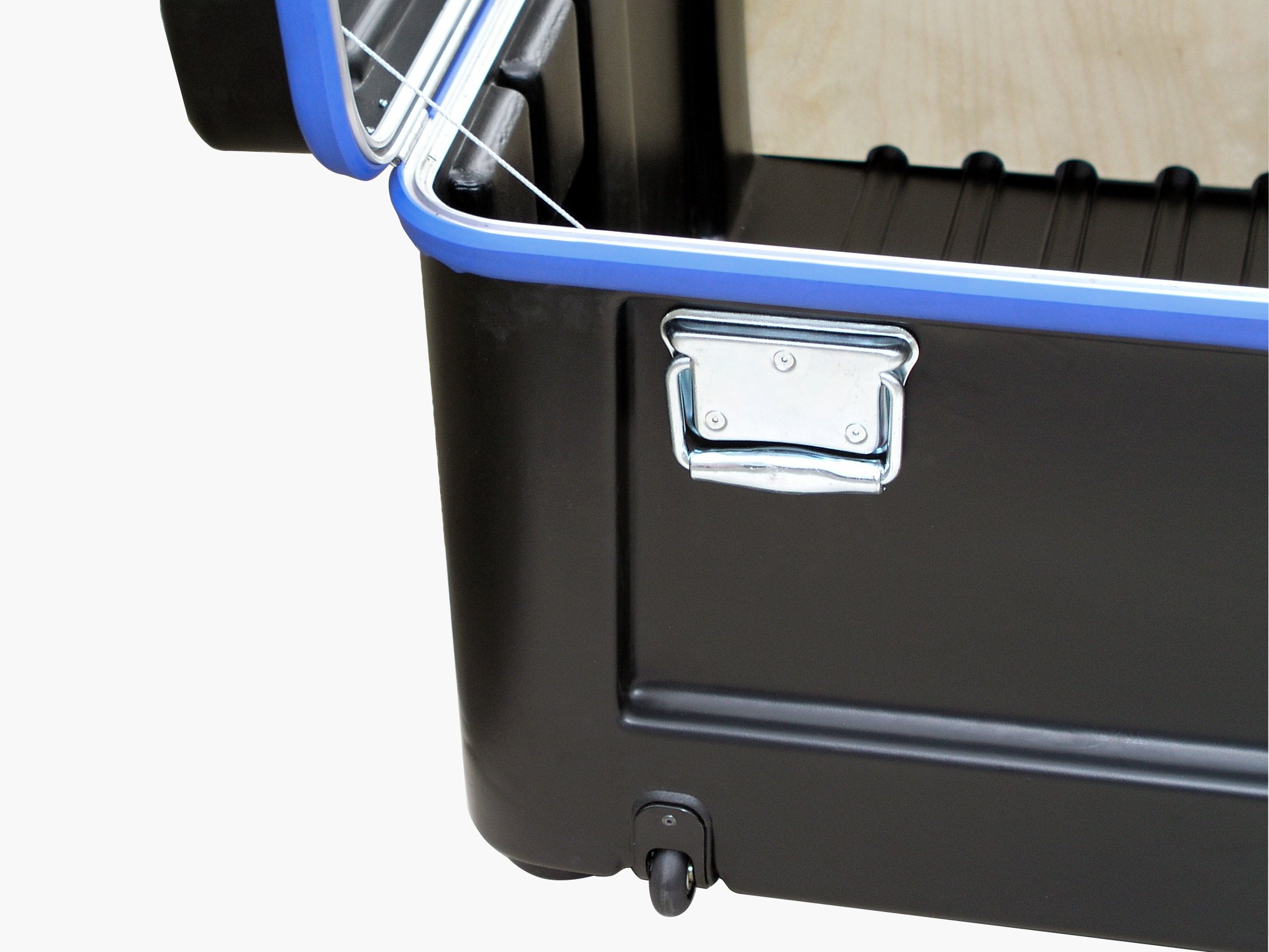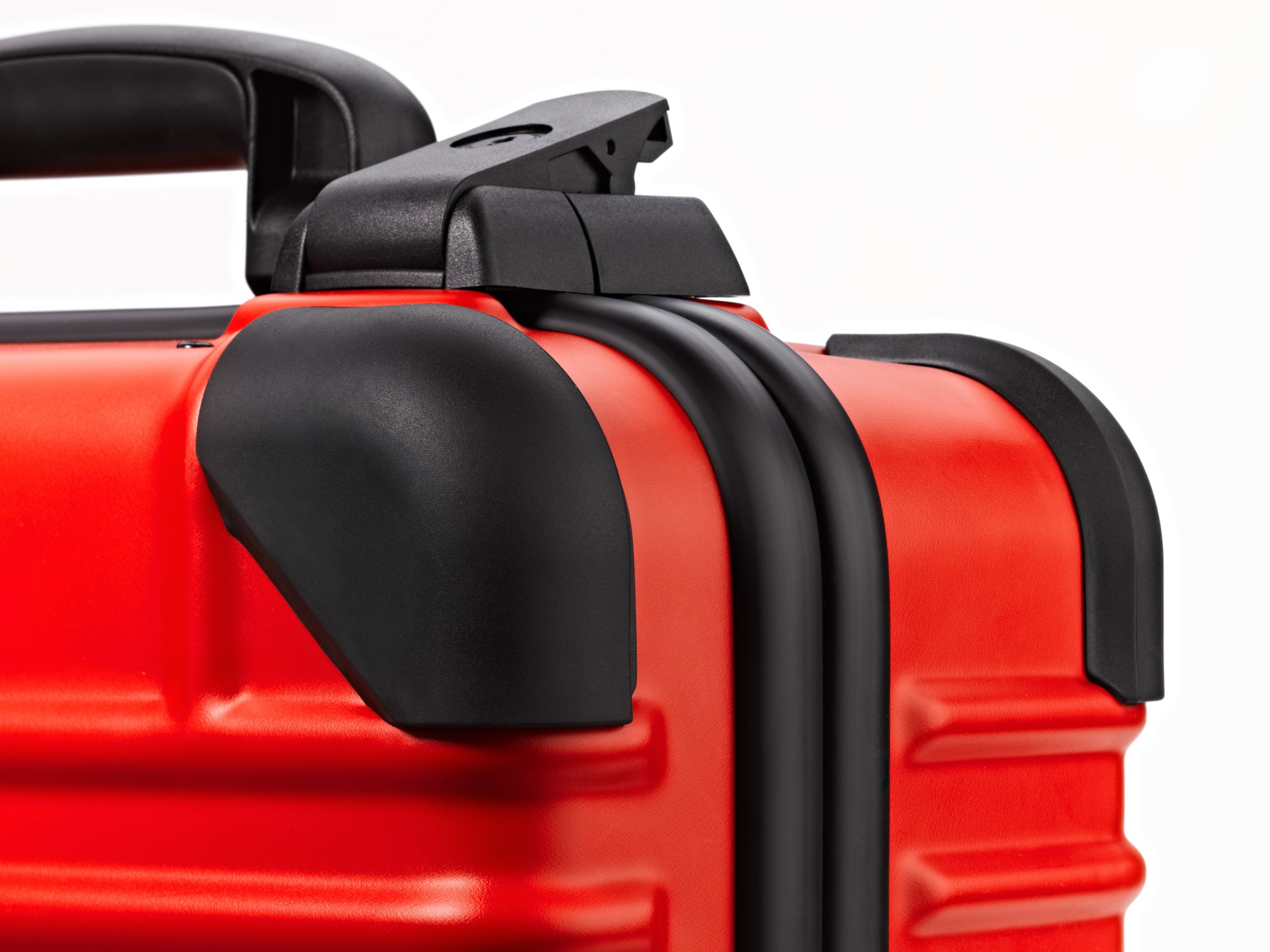 Curious about even more individualisation?
On our Overview individualisation you can find more customisation options for your dream case.
Your contact persons at bwh Koffer
Advice and contact
Are you looking for a special case for your goods and products? Then our team of experienced consultants is the right address for you!
We would be pleased to visit and advise you on site. Or just come to us!? In either case we look forward to a personal conversation with you!
Phone:+49 (0) 5459 9339 0