Cases with equipment integration – ready for use in no time
If your device is firmly installed in the case, you kill two birds with one stone. On the one hand, the technology in the case is optimally protected and on the other hand, you are ready for use within a very short time. There is no need to set up the unit. Just lift the lid of the case, switch on the unit and you're ready to go. Just think how much working time you save. That means cash money for you!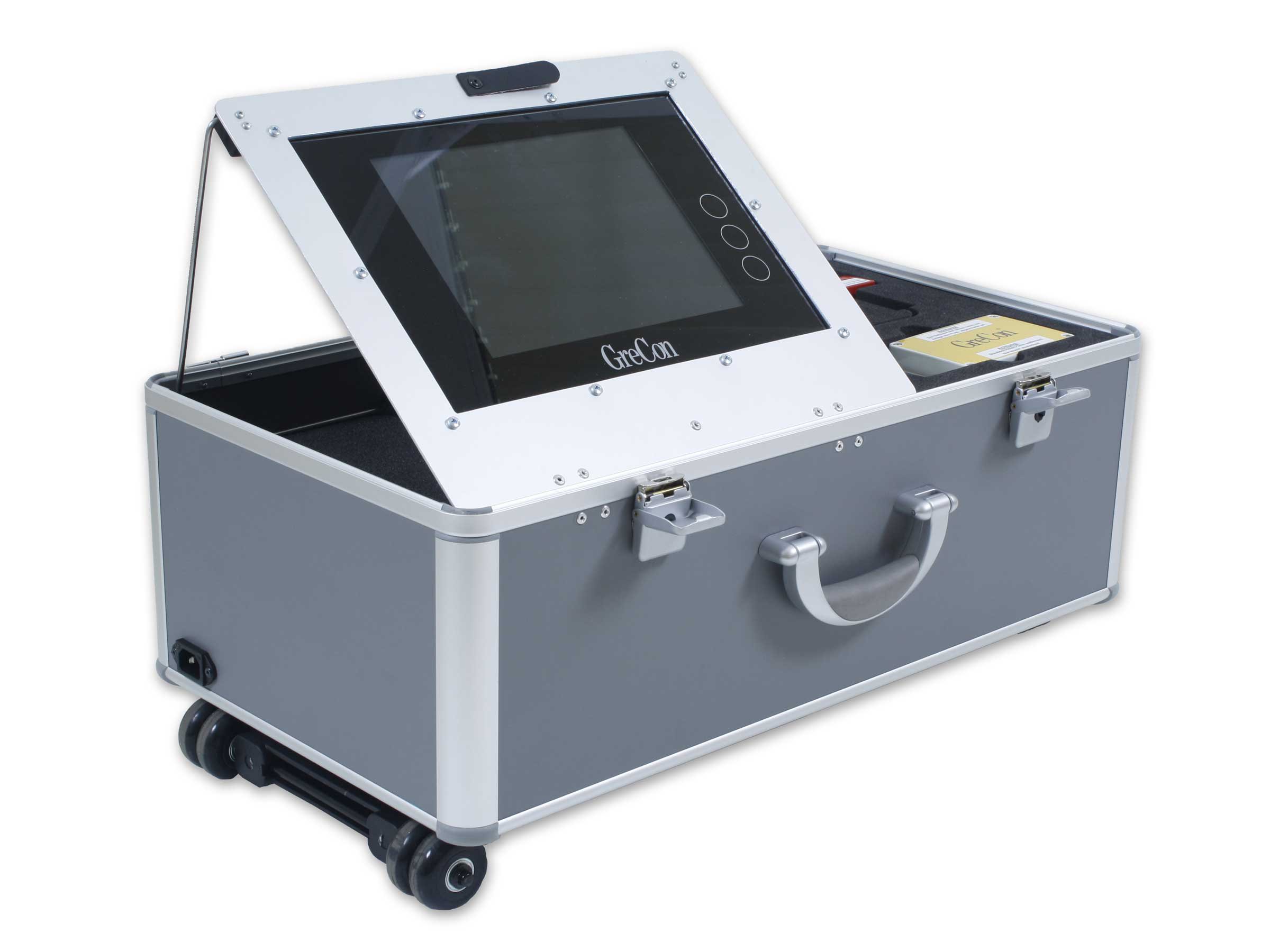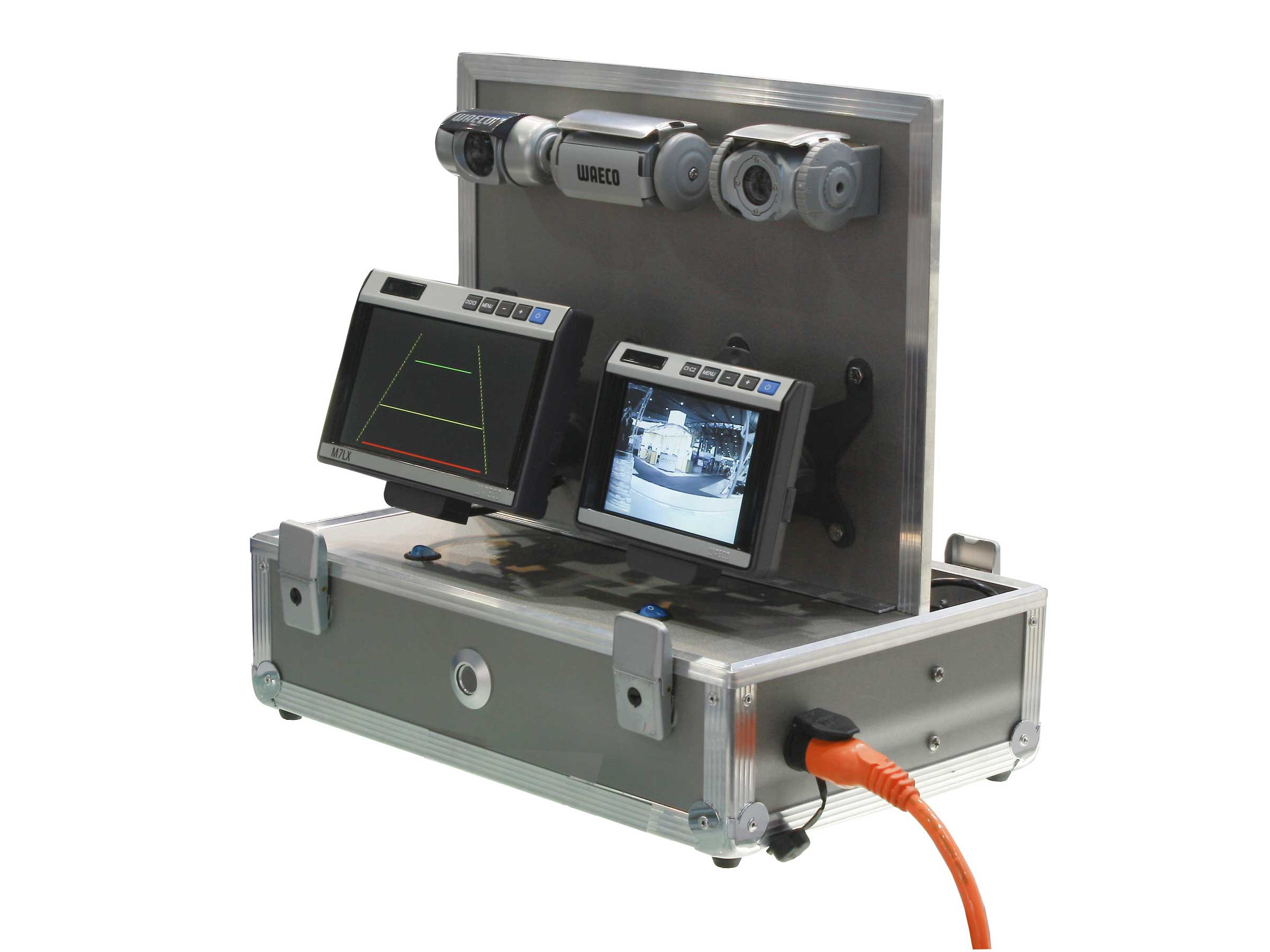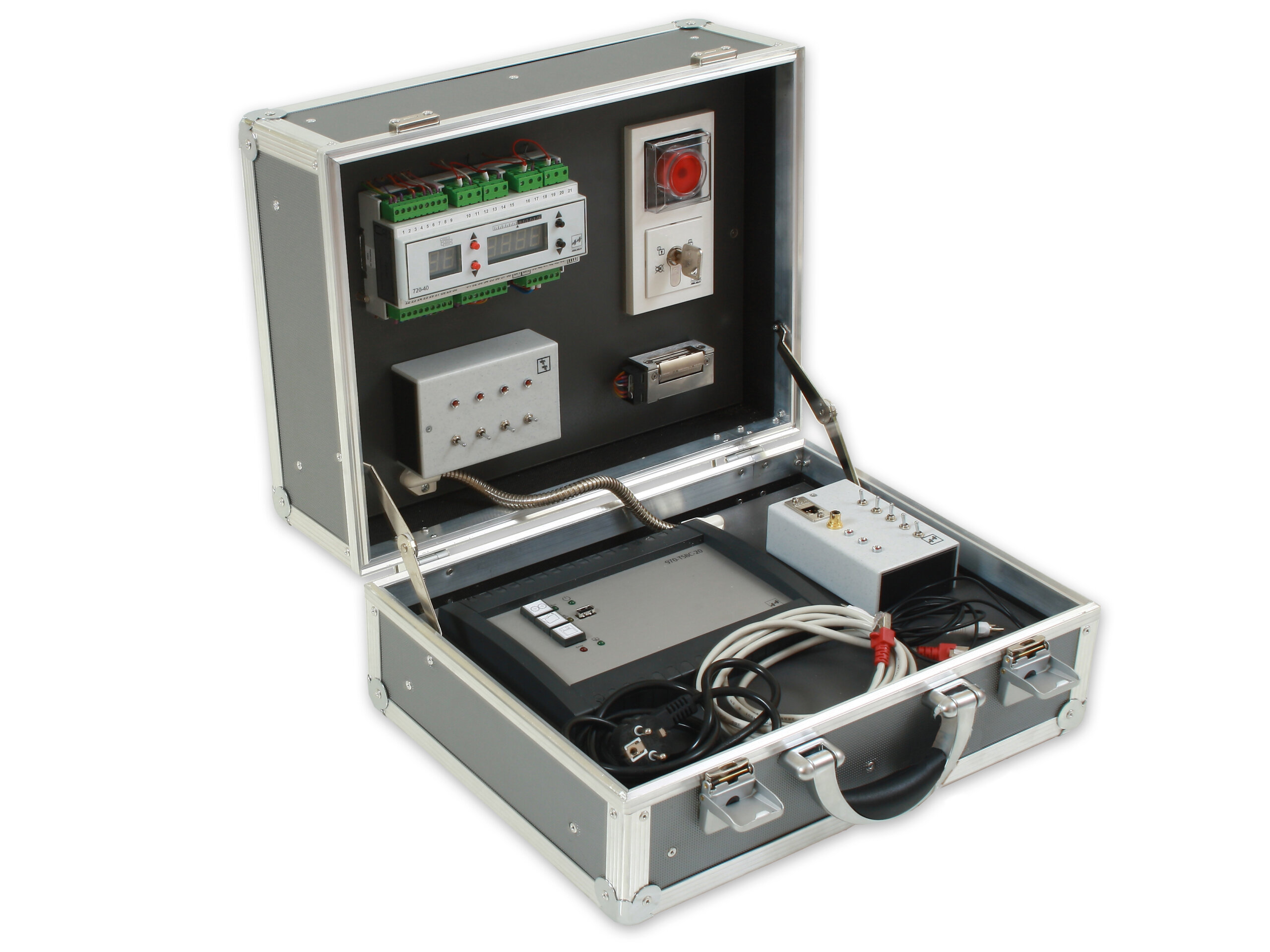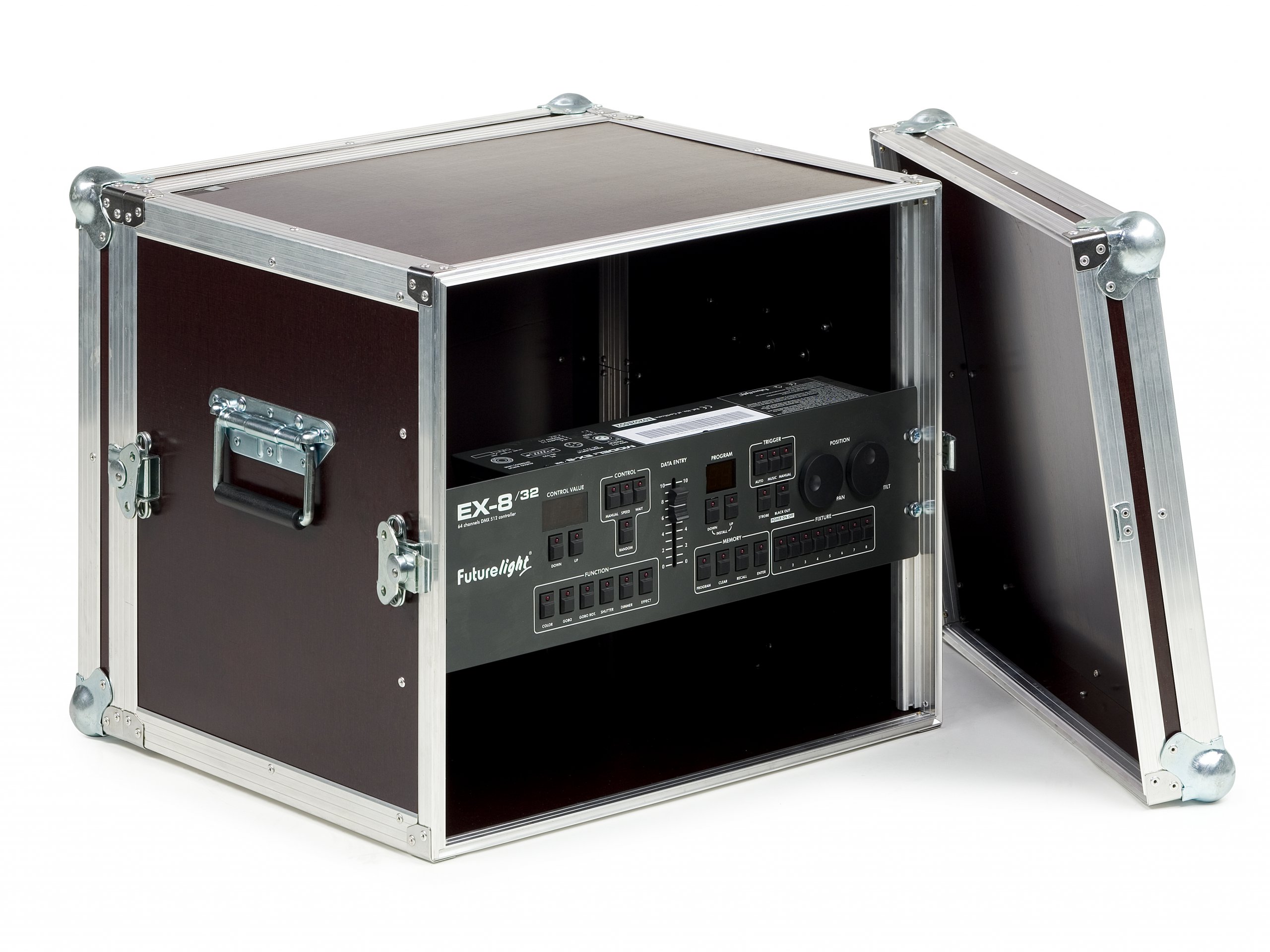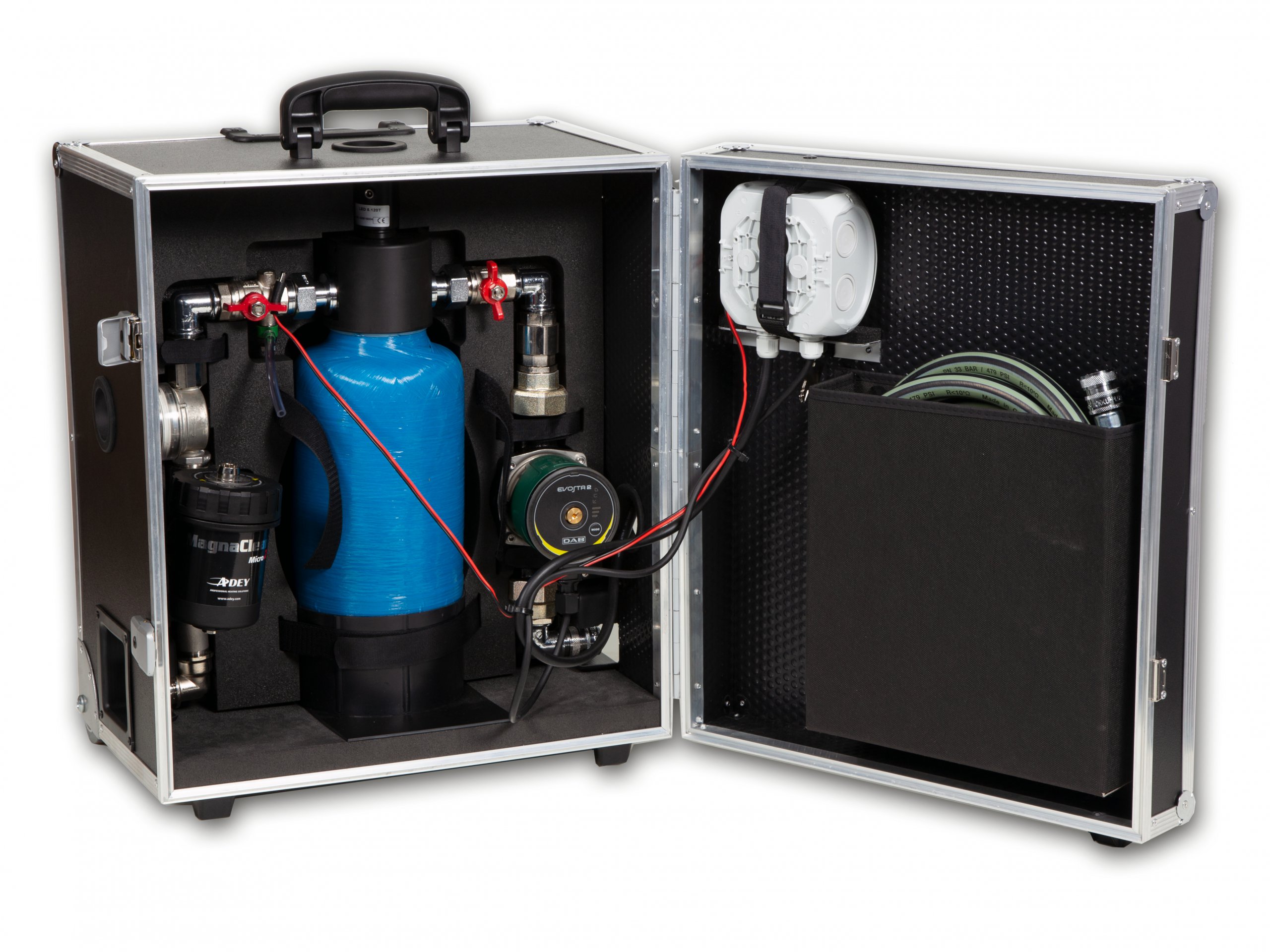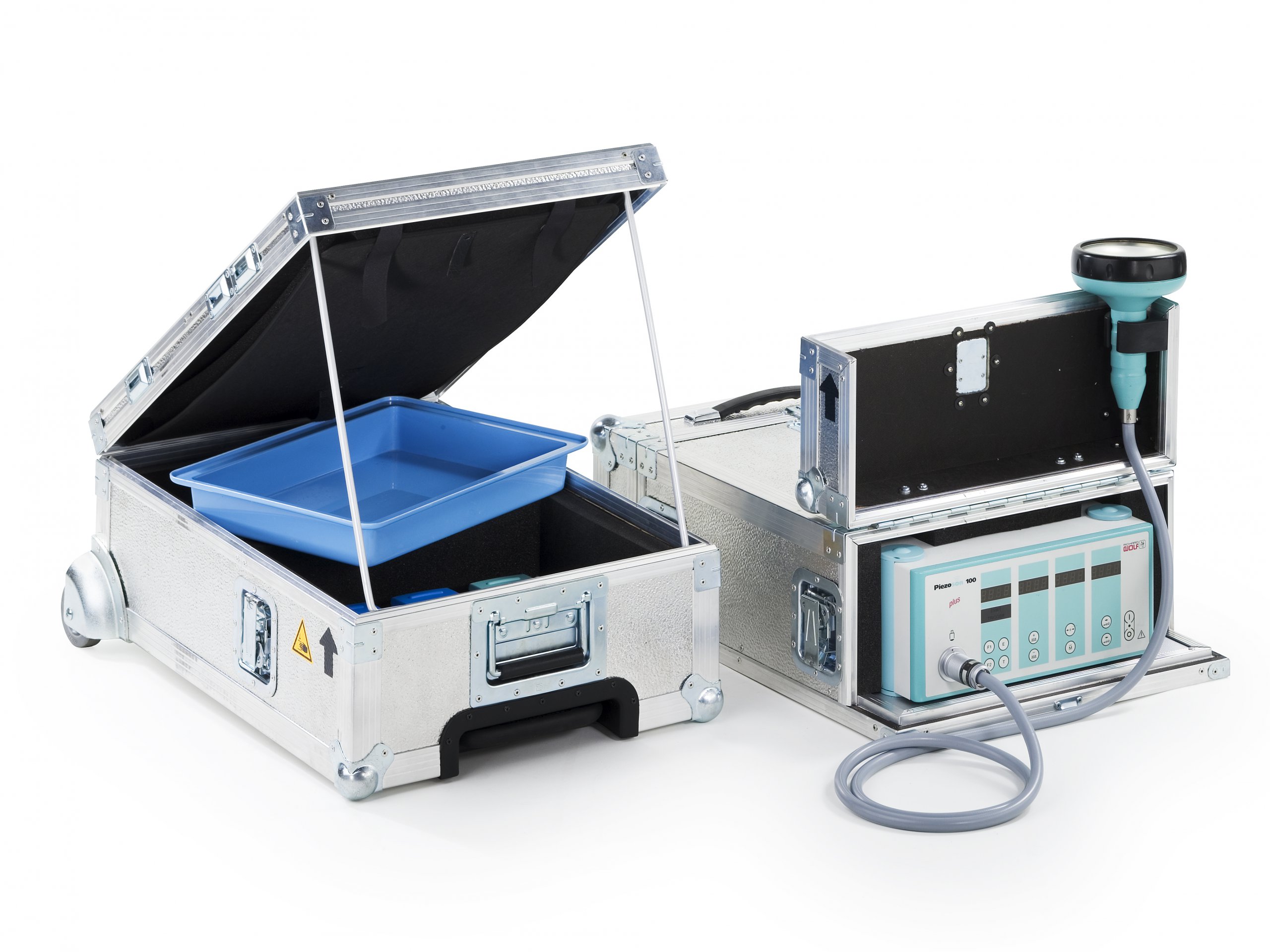 Equipment integration – the best working conditions on board
Cases with integrated equipment impress thanks to compact dimensions, the perfect use of space and a well thought-out, practice-based interior fittings.
Electricity supply in the case?
No problem!
As a market leader and proven specialist in manufacturing sophisticated and high-quality cases, the bwh Koffer factory has always been the ideal partner for demanding functions for more than thirty years. And cases with integrated equipment form part of it too. They are used for the live presentation of electronic equipment or other products, but also as working cases for measuring instruments, for example. Therefore, the equipment can be use or presented quickly and safely directly on-site without any laborious packing or unpacking. Does the equipment require an electric power supply? No problem: Necessary milled-out portions for connecting the equipment are accurately cut through into the case wall using CNC-controlled machines. In order to attach the equipment securely in the case, frames with integrated base plates can be integrated onto which the equipment is then mounted.
The perfect advice for your equipment case
The bwh experts give advice on selecting the perfect case and develop the prototypes in close consultation with their customers. Well-known companies worldwide – from a global player to an exclusive think tank – believe in the skill and the solution expertise at the bwh Koffer factory.
Curious about even more individualisation?
On our Overview individualisation you can find more customisation options for your dream case.
Your contact persons at bwh Koffer
Advice and contact
Are you looking for a special case for your goods and products?
Then our team of experienced consultants is the right address for you!
We would be pleased to visit and advise you on site.
Or just come to us!? In either case we look forward to a personal conversation with you!
Phone:+49 (0) 5459 9339 0