Special features – In practical dialogue with customers
Together with their customers, the bwh professionals develop innovative equipment variants and set new standards for an entire industry. Due to the proximity to the market and the partnership-based contact with the customers, practical features are constantly being developed that make handling with the bwh cases even easier and more useful.
Smart Case – A cooperation of bwh Koffer and All4Labels
Does your product require a complicated user manual? Or do you need an exact overview of everything in your case? You don't have the right catalogues or flyers quickly at hand?
Thanks to the intelligent, sustainable and cost-efficient labels of our partner All4Labels, all this is a thing of the past. You retrieve the data simply and directly in your case.
Turn your case into SMART in 3 easy steps!

1. Design the label according to your wishes
2. Let NFC experts program the content
3. Access data contactlessly with your smartphone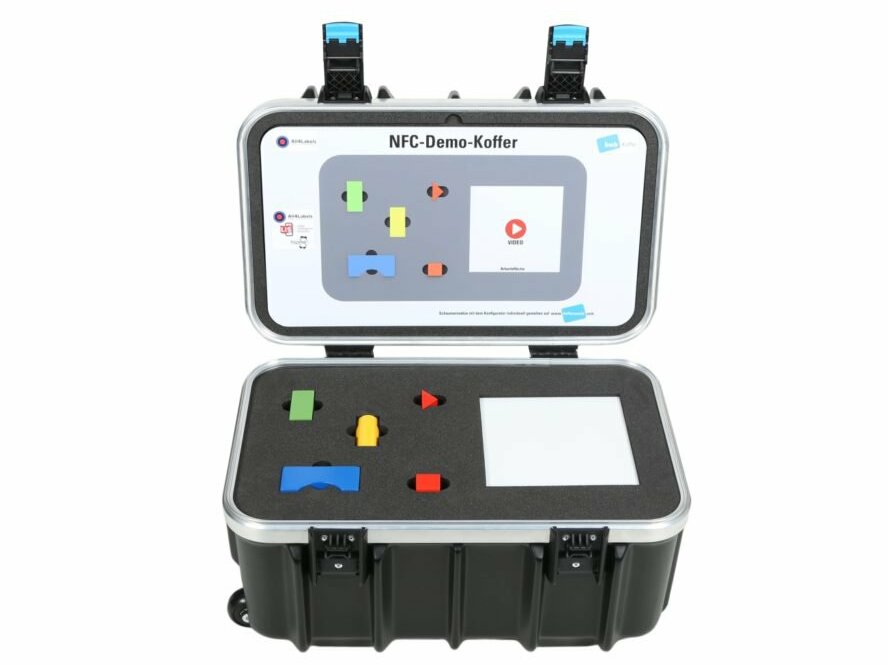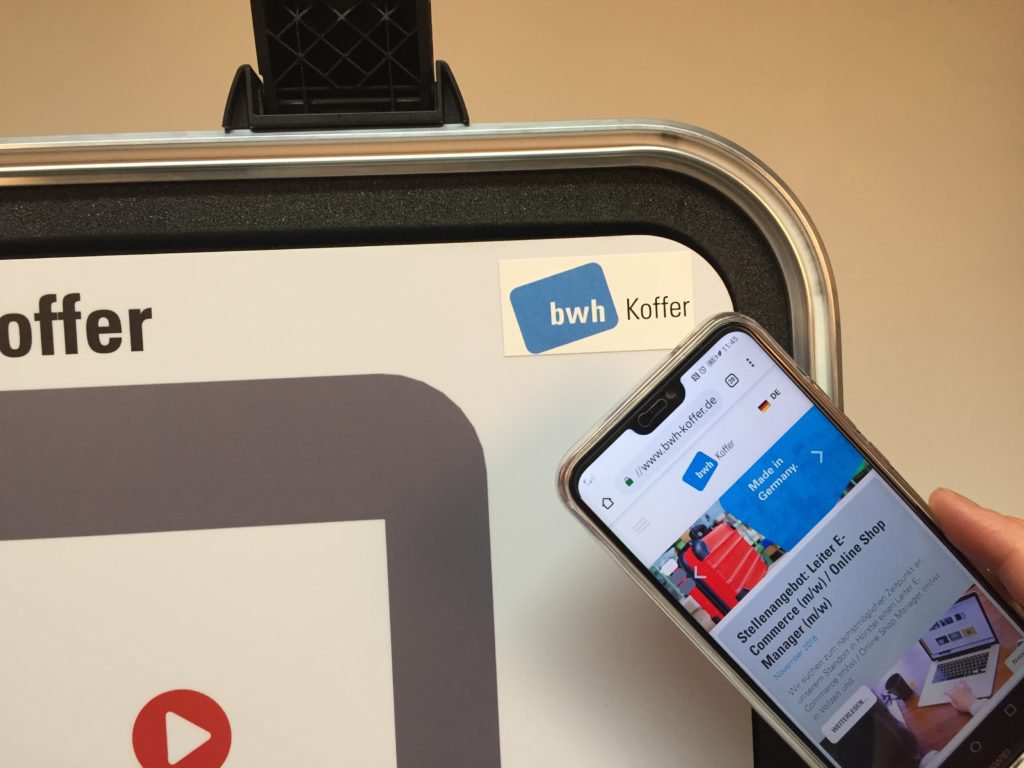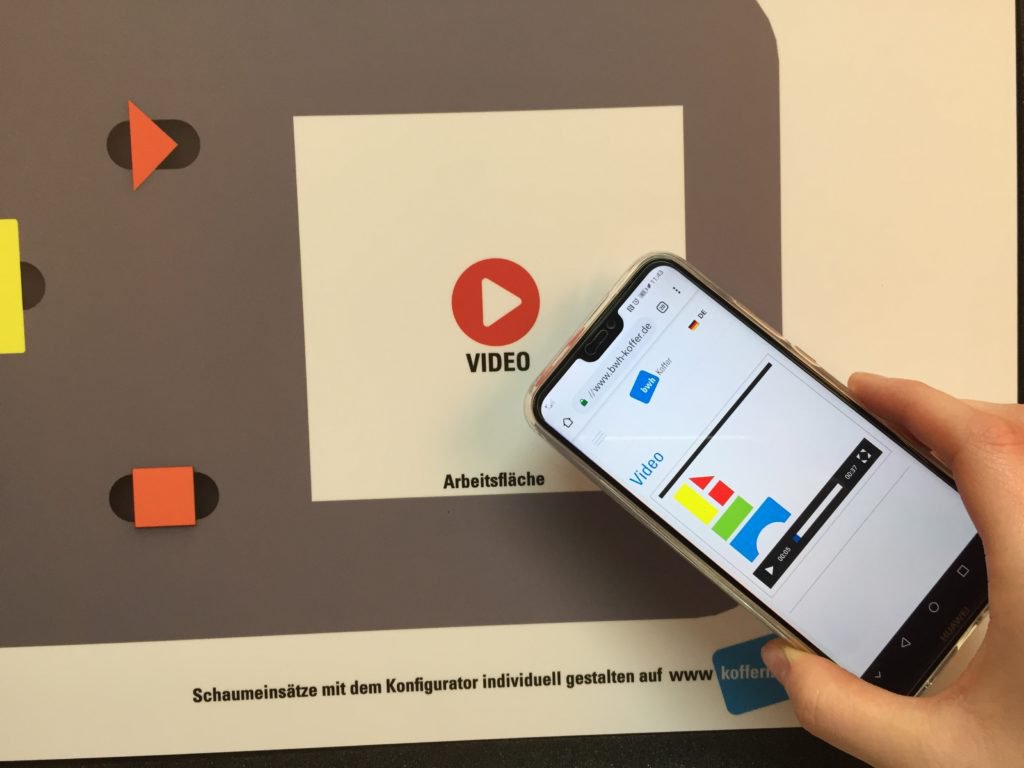 How to benefit from your SmartCase
The contactless NFC technology makes your life easier in many ways. The numerous application possibilities include:
Calling up operation/installation/maintenance instructions

Information about products

Video views

Calling telephone and service numbers

Connect products directly to certificates, sweepstakes or surveys

Analytics database allows you to check which documents have been retrieved how often and by whom

Contents are always up to date

Smaller suitcase / more storage space, as no documents have to be available
Application example – medical technology
Notes on hygiene measures

Calling up reorder forms for consumables

Automatic dialling of service numbers

Calling up information sheets on "Handling certain medicinal products"

View explanation or training videos

Retrieve drug ingredients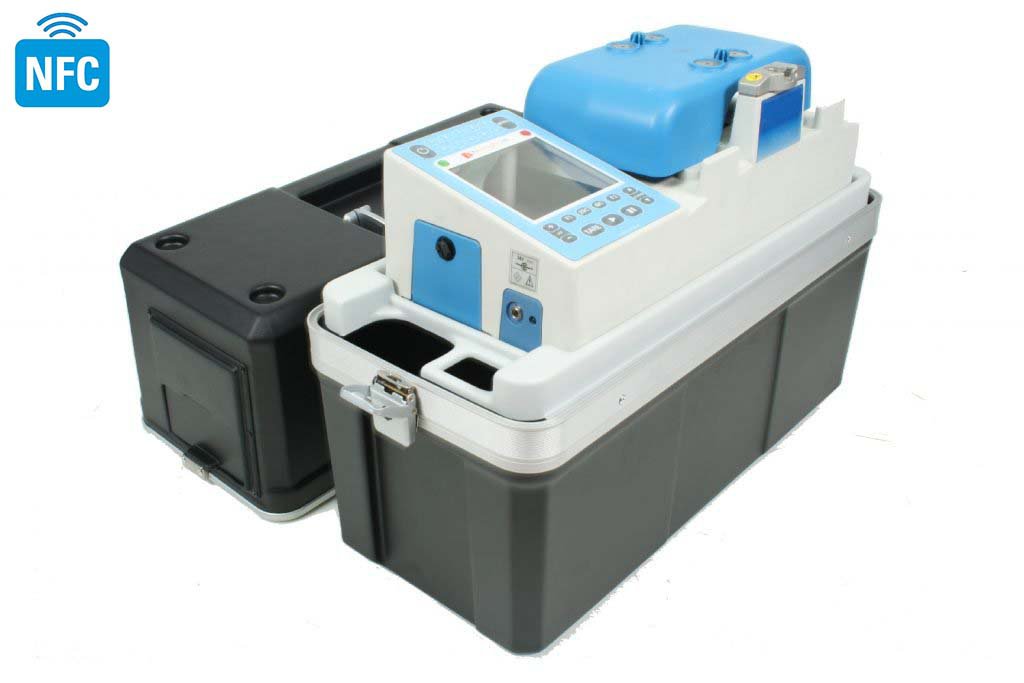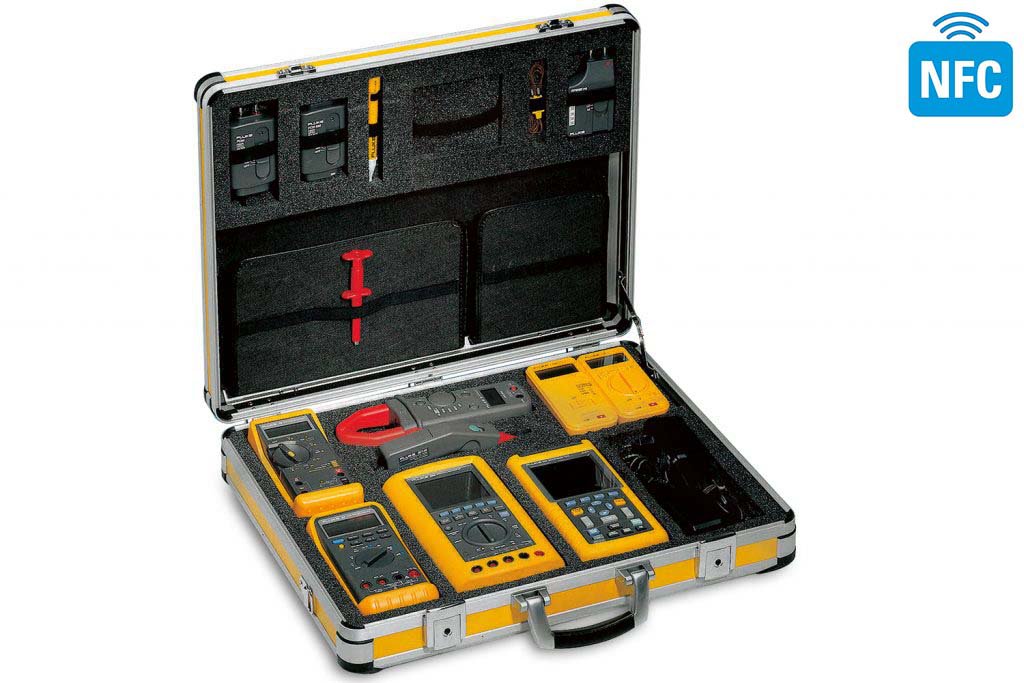 Application example – measurement technology
Automatic dialling of service numbers

Calling up requests (example: regular maintenance)

Instructions for handling devices or products (e.g. chemicals)

Repetitive orders of consumables / spare parts

Explanation or training videos

Calling up forms for measurement results
NFC stands for "Near Field Communication" and is a radio standard based on RFID technology. This technology has been established for a long time and is sometimes used for access control in companies, in your passport or when pets are "chipped". NFC differs in that communication is only possible a few centimetres away. This makes NFC very secure and is used for cashless payment, for example.
The content of an NFC chip can be read with any NFC-enabled smartphone without an additional app. The chips are very small and are applied to labels by our partner ALL4Labels. The bwh staff then stick these to the required places in the case. Despite their size, the labels are very robust. In contrast to QR codes, you can determine the design of the NFC labels yourself. Don't you want to see the labels? Concealed placement is also possible. Due to the wireless transmission, NFC can also be read in poor visibility conditions.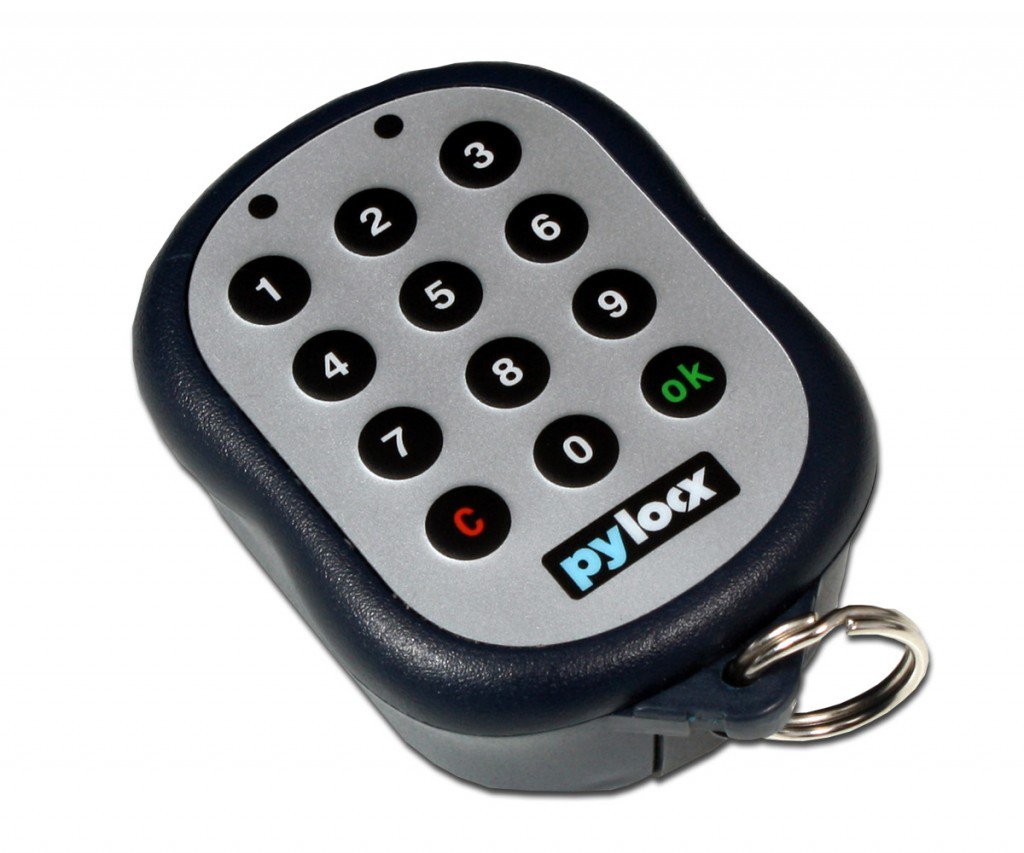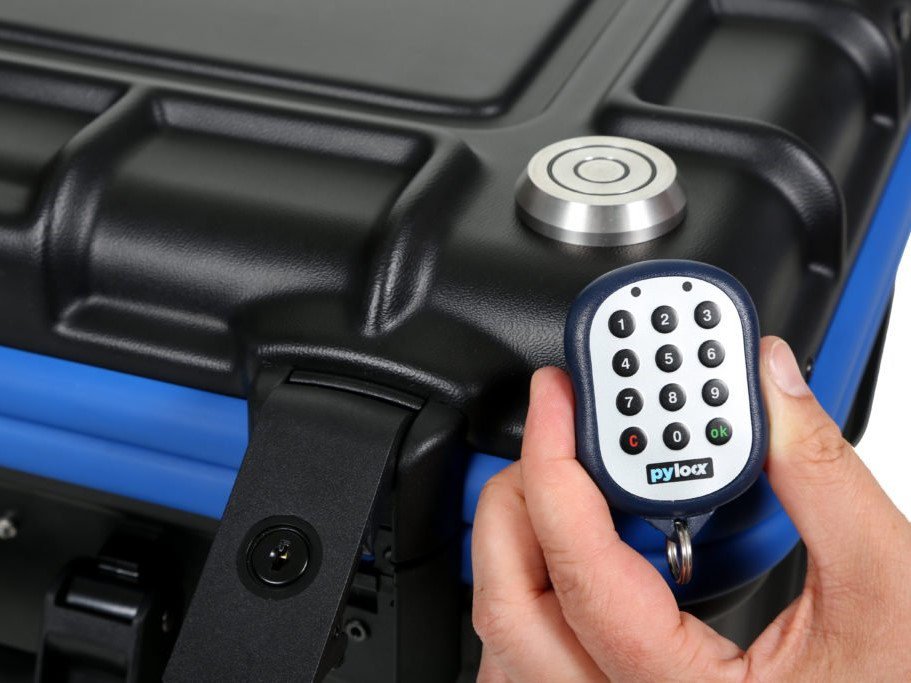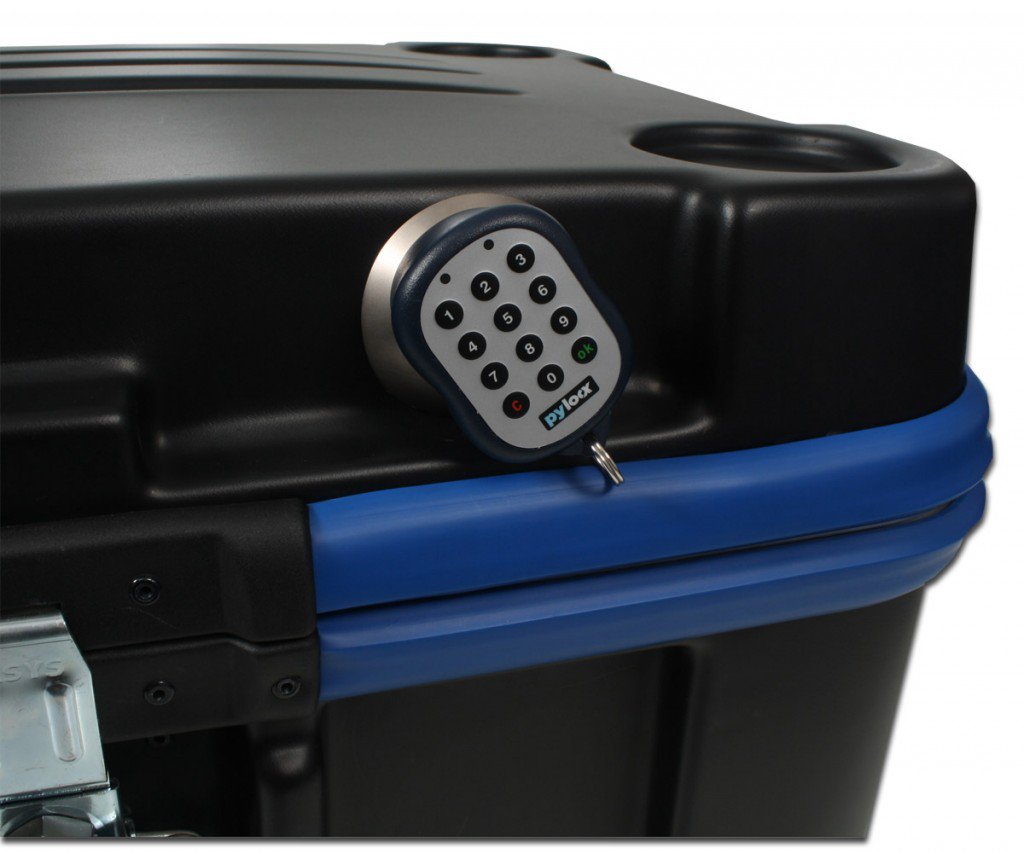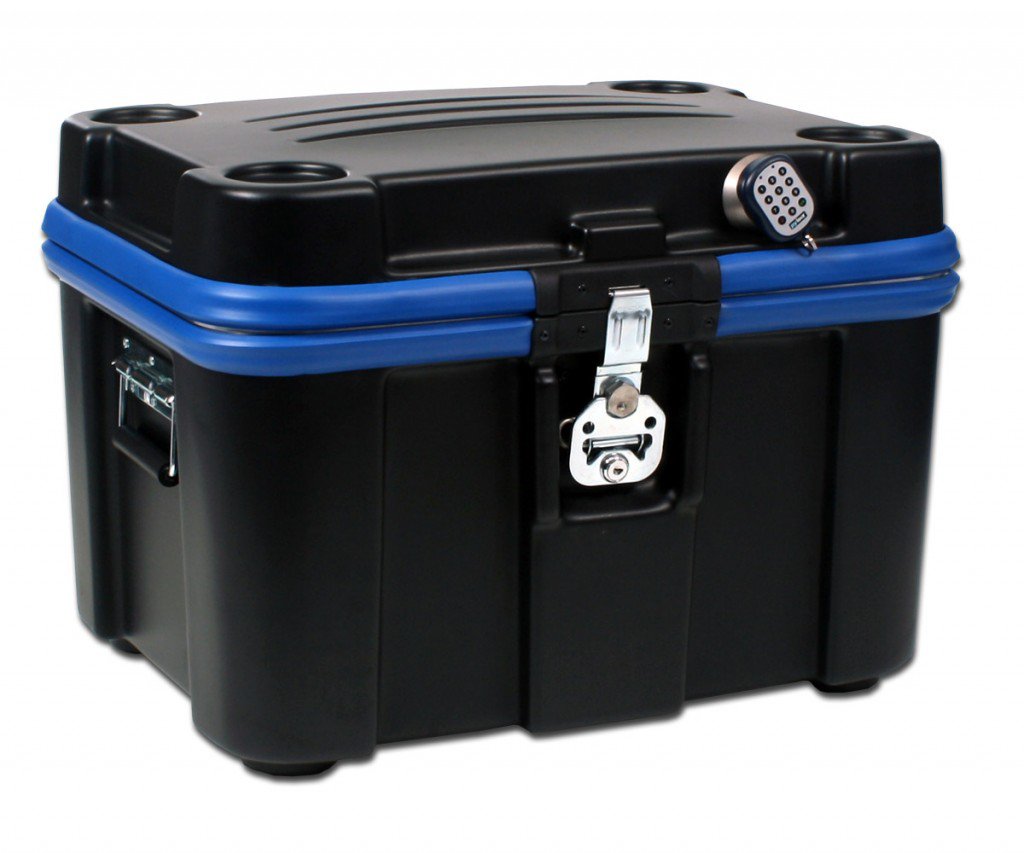 "pylocx" locking system – Maximum protection for valuable cargo
The "pylocx" locking system enables a controllable and recorded access process for every fitted transport box. The "pyKey" makes opening extremely easy and safe at the same time:

The advantages of the "pylocx" system
All components offline and therefore not vulnerable

No openings or references to the lock

Works also without electricity on site

Documentation of accesses

Key management no longer necessary

Control multiple locks with one "pyKey"
High-tech locking systems ensure security
If required, the cases, such as the indestructible Casys Box from bwh Koffer, can be fitted with the innovative "pylocx" locking system from bwh's partner "Lock Your World". "pylocx" is an electronic locking system with great security potential: Every access, whether justified or unauthorised, is recorded and can also still provide evidence of this later. The system is completely low maintenance and requires no external energy supply, such as batteries.
The box can be opened using just a transponder, the so-called "pyKey" and a PIN code. However, a "One Code System" can be used for security. After entering the PIN code, the "pyKey" is set to the contact point and then transmits the current to open the lock. The data transfer between the transponder and the lock is tamper-proof.
Safe transport with bwh case and pylocx
bwh Koffer is already successfully using this system in the break-proof and stackable Casys Box. Made of indestructible HDPE plastic, the Casys Box is the joker among the transport boxes. The "pylocx" system turns the Casys Box into a high-security box. This means maximum protection for a valuable cargo. In addition, the "pylocx" system is successfully used with the T Box, the Sky Box and the Power Pack.
Of course, individual designs according to your requirements are also possible.
Curious about even more individualisation?
On our Overview individualisation you can find more customisation options for your dream case.
New ideas thanks to partnership-based contact
Optimal protection and enhancement of your content at the same time: This is guaranteed by the great range of equipment from bwh Koffer based in Hörstel , Westphalia. In 40 years of construction and development of special cases, a large number of equipment requirements have been realised. However, changing habits and new technological possibilities require a change in the equipment programme.
Thanks to the help of bwh's own development department or the in-house model workshop, many new things can be developed and implemented. Together with the customers and their individual ideas, new accessories and equipment products are constantly being developed.And all this with the same precision and care: Whether for a presentation case or a safe transport box. The results are ideal solutions for future requirements for the perfect case.
Your contact persons at bwh Koffer
Advice and contact
Are you looking for a special case for your goods and products?
Then our team of experienced consultants is the right address for you!
We would be pleased to visit and advise you on site.
Or just come to us!? In either case we look forward to a personal conversation with you!
Phone:+49 (0) 5459 9339 0