Koffermarkt: The online shop of bwh Koffer for luggage, bags and outdoor cases
In the online shop of bwh Koffer, the B+W Koffermarkt GmbH & Co. KG, you will find a large selection of suitcases, trolleys, backpacks, travel bags, children's trolleys, hand luggage and more from renowned manufacturers such as TITAN, travelite, Check.In, Bench, Heys, Fabrizio, March15 or Aleon at www.koffermarkt.com.Koffermarkt is one of the leading online shops in the luggage industry in the German-speaking world.
Koffermarkt has been certified by Trusted Shops since 2006 and has since been awarded one of the most well-known seals of approval in the e-commerce sector. Koffermarkt offers you various payment options: bank transfer in advance, PayPal, credit card, SOFORTÜBERWEISUNG, Amazon Pay and payment on account via our partner Paypal Plus.
A shop is born – History of Koffermarkt
In April 2003, bwh Koffer expanded its sales channels with an online shop in the form of a subsidiary, the Koffermarkt. The original idea was to create a further opportunity to essentially sell products from the standard range of bwh Koffer.
In 2011, the shop was redesigned and the shop received an extensive relaunch. The range of products was no longer only aimed at industrial customers, but also at end consumers. The product range was supplemented by other well-known manufacturers of trolleys, backpacks, bags and luggage.
In 2013 Koffermarkt changed its legal form to a GmbH & Co. KG and is now officially called B+W Koffermarkt GmbH & Co. KG.
In autumn 2015 the shop was redesigned. The shop system was changed and the design was adapted for mobile devices.
Your contact persons at bwh Koffer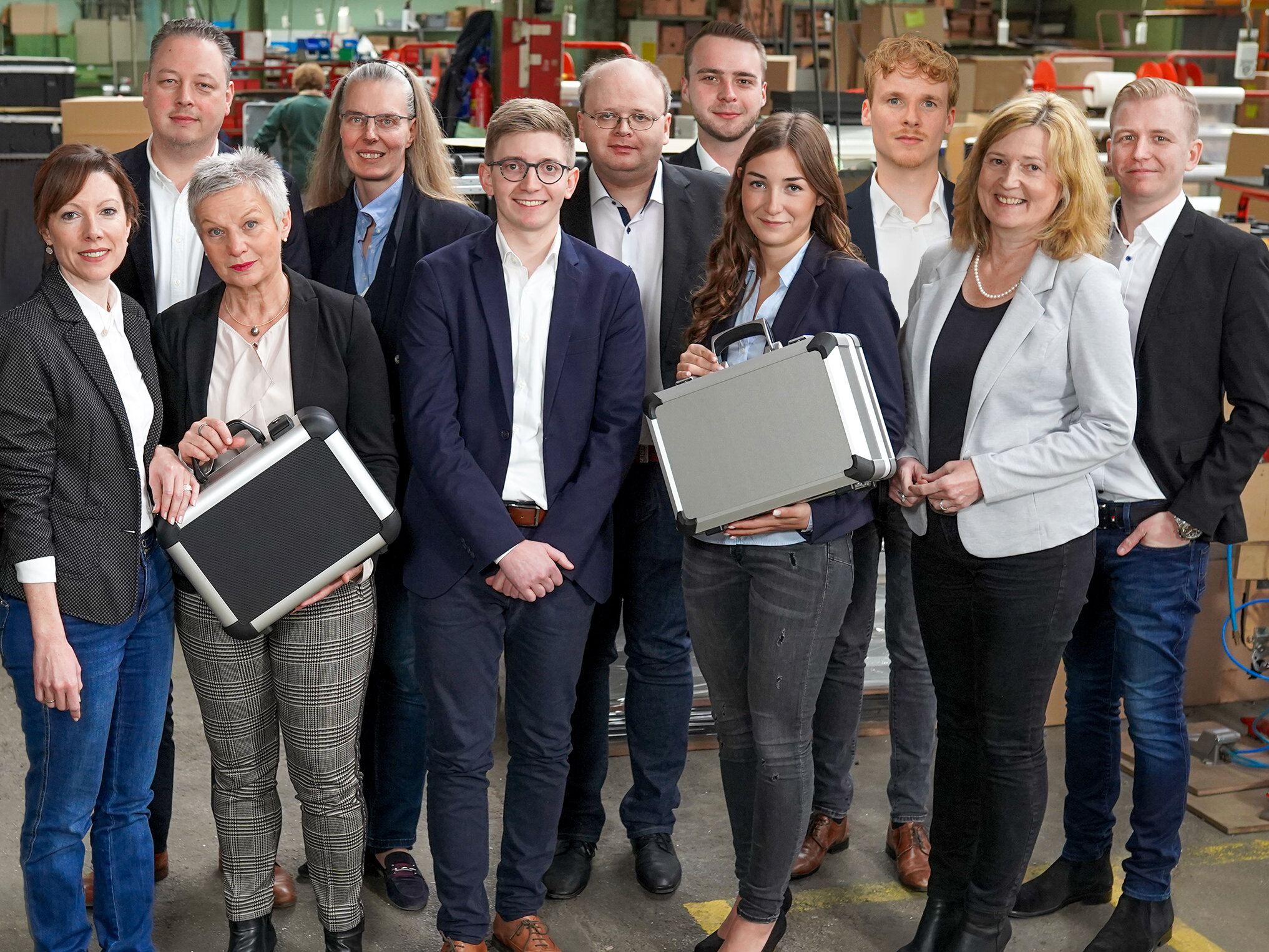 Advice and contact
Are you looking for a special case for your goods and products? Then our team of experienced consultants is the right address for you!
We would be pleased to visit and advise you on site. Or just come to us!? In either case we look forward to a personal conversation with you!
Phone: +49 (0) 5459 9339 0